The current financial results season has seen more airline groups return to profit for the quarter ending 30 June, with many reporting higher-than-expected demand and strong yields in passenger and cargo markets.
The latest to report is Lufthansa Group, which today cited a "boom in demand for airline tickets" as it swung to an operating profit of €393 million ($400 million).
In Asia, Singapore Airlines last week posted an operating profit of S$556 million ($402 million) – the second-best result in its history.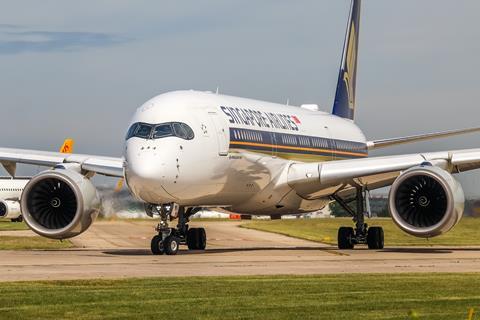 The operational struggles that are accompanying that progress have been significant, but carriers are adjusting their schedules and staffing to ensure the impacts can be managed.
Amid results that many airlines could only dream of six months ago, however, the outlook for demand beyond the current quarter is less clear.
"We acknowledge tough challenges ahead, as various regions grapple with rising inflation, higher energy costs and economic uncertainties," said Philippine Airlines president and operating chief Stanley Ng today, as the carrier swung back into the black for the first half of 2022.
More airlines are acknowledging those troublesome economic issues and concerns over the geopolitical environment.
Ryanair, for example, last week declined to offer a full-year forecast in what it called a "fragile" market.
And this week is providing an unwelcome reminder of the industry's vulnerability to fresh geopolitical developments, with China's military drills off Taiwan prompting flight reroutings and cancellations.
That will, hopefully, prove to be a short-term issue.
But airlines will soon discover how vulnerable travel demand is to other concerning outside factors, once the northern hemisphere summer peak is out of the way and the post-Covid bookings momentum likely slows.