Only two weeks ago, European airlines were growing increasingly confident about the outlook for 2022.
Several were saying that Covid-19 restrictions had fallen away more swiftly than expected and that demand – notably for long-haul flying – was returning at a decent pace.
Today, those factors remain. But at the same time, the Russian invasion of Ukraine has introduced fresh geopolitical and economic uncertainties that threaten to undo at least some of the recent progress.
Already, developments seen over the past few days – whether related to fuel costs, sanctions, airspace restrictions or airport infrastructure in Ukraine – will take some time to resolve, even under best-case scenarios.
And while optimism remains around demand trends at many carriers, it will be harder to generate a profit from those improvements. For others, the challenges are existential.
Ukrainian carriers are grounded for the foreseeable future.
Russian airlines face challenges on several fronts. Hemmed in by airspace closures, a buoyant domestic market might have been their saviour, but sanctions potentially mean hundreds of aircraft being returned to lessors and a lack of spare parts and support for most of those that remain.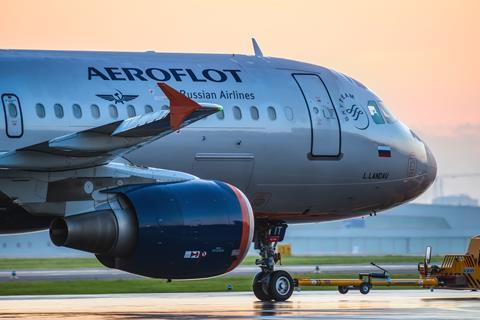 Outside of Ukraine and Russia, rising fuel prices are being felt by airlines around the world, as oil hits seven-year highs. Repairing balance sheets just got significantly harder.
European carriers have been withdrawing guidance for 2022, citing the geopolitical and economic uncertainties, alongside a measure of Covid-19 uncertainty that has still not gone away.
Finnair's strategic focus on connecting Europe and Asia means its tentative pandemic recovery has been particularly hard hit by Russian airspace closures.
At other airlines, recent commentary suggests a mixed picture. For many network carriers, there will be a level of ironic relief that Asia-Pacific markets had not yet recovered enough for them to be linchpins of 2022 plans, given the impact of the aforementioned airspace closures.
On short-haul services, Ryanair chief executive Michael O'Leary said on 2 March that there remains a realistic scenario where the demand recovery can continue outside the immediately affected countries.
Wizz Air, meanwhile, says the effect of the Ukraine crisis has been partly offset by the improvement in trading as the pandemic recedes.
In global terms, the industry is still on track to exceed pre-Covid levels of demand by 2024, according IATA's updated long-term forecast, with the caveat that the outlook cannot yet take into account the impact of the Russia-Ukraine conflict.
And that is the key point. Barely a week after the Russian invasion began, myriad outcomes are possible over wide-ranging timescales.
One of the few certainties today is that for the good of the airline industry and much more besides, a great deal hinges on the conflict being contained within current borders.