There is no doubt that many of the discussions at this week's IATA AGM in Istanbul reflected continued optimism about the airline industry's exit from the Covid-19 crisis.
Witness, for example, the association's doubling of the industry's profit forecast for this year.
But there was also a lack of clarity on what comes next – notably when it comes to the longevity of pandemic-era pent-up demand and passengers' willingness and ability to pay high fares to travel.
"It's possible that 2023 is a bit of a sweet spot for all of these developments and that the sweet part of that sweet spot is likely to wane going forward," said IATA chief economist Marie Owens Thomsen during a briefing at the AGM.
"So far, we have been rather amazed at the low price sensitivity of demand for travel in the recovery. Logically speaking, you would think this cannot last for ever, that at some point passengers will become more price sensitive."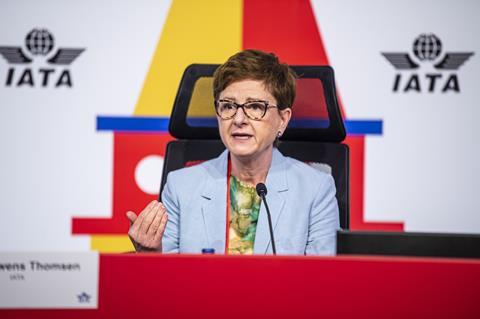 She cites the moment that unemployment levels start to rise in global economies as a potential point for the narrative to shift.
Owens Thomsen also notes that rising nominal interest rates and a slowing global economy "is not a super-happy place to be", given the high levels of debt that some airlines are servicing coming out of the pandemic.
As a result, she makes a distinction between the airline industry's resilience and its robustness. On the former, Owens Thomsen describes as "phenomenal" the industry's resilience in achieving a turnaround from a $140 billion loss in 2020 to a forecast profit of almost $10 billion in 2023. But on robustness, she notes that a forecast industry net profit margin of 1.2% this year would generate just $2.25 per passenger – only enough to pay for half a cup of coffee in her home city of Geneva.
"We might be amazingly resilient, but we could still do better in terms of robustness," Owens Thomsen states.
The impact of that dynamic may be tested soon at some carriers, even with airline operating costs likely to have peaked in 2022, according to IATA estimates, amid falling inflation and fuel prices.
"A number of risks, notably a strong US dollar, rising interest rates and war in Ukraine, tilt our range of possible outcomes to the downside," she says of the passenger traffic outlook. "There are threats on the horizon for sure."
Speaking during a briefing at the AGM, Emirates president Tim Clark dodged requests for predictions regarding the demand and revenue outlook beyond this year, but did offer some important context.
"During the course of Covid, when you see some of the stories – people are mentally scarred by what they had to go through – it's not a surprise they wanted to exercise the ability to travel, even at the prices that are being charged today," he states.
"One has to ask because of that, and because it is slightly short-termist, is it likely to fall away? I wish I had the answer," he says.
One thing Clark can say with confidence, given there are fewer more experienced leaders in the airline industry, is that demand tends to "reshape itself and grow at a faster rate" after crises.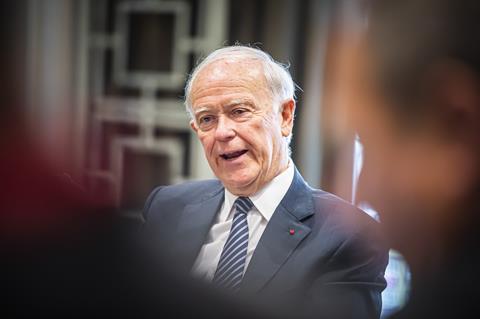 On that topic, he believes that an end to the war in Ukraine could see "demand coming back with an even greater robustness than we see today", however unlikely that development seems today.
But in broad terms, the global economy has an "incredible ability" to adjust to challenges, Clark suggests.
Indeed, Emirates' outlook for the rest of 2023 is a strong one, helped by some of the cost pressures on airlines easing at this stage.
"I will say that for the next nine months we are full," Clark says. "But some of it you can't predict."
Read the newsletter for free every week by signing up to the Airline Business Weekly Briefing