The unbecoming spectacle of more airlines cancelling flights – having spent the past two years desperate to ramp-up operations – has continued this week.
And while IATA used its recent AGM to play down the scale of the problem, it nevertheless acknowledged that airlines and the wider industry have work to do to ensure staffing shortages are addressed in key markets such as Europe and North America.
In the case of the UK, an amnesty of slot rules expires this Friday, explaining why British Airways, for example, has been making substantial changes to its summer schedules over the past few days.
Perhaps inevitably, the disruption is now being accompanied by upheaval among the executives tasked with overseeing the operations at affected airlines.
On Monday, Peter Bellew resigned from his position as EasyJet's chief operating officer to "pursue other business opportunities".
Bellew is a highly experienced executive who also worked in the same role at Ryanair.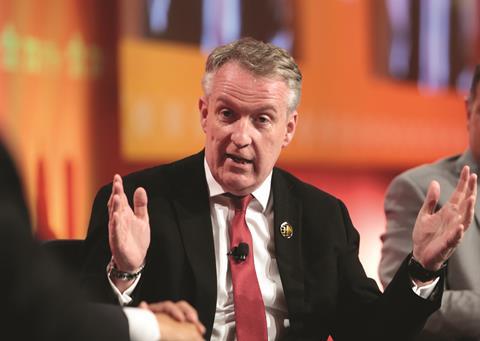 His replacement's to-do list will no doubt include smoothing relationships with unions amid the threat of strike action in some markets.
Then, on Wednesday, KLM announced that chief operating officer Rene de Groot is to step down from his role to take up the same position at BA.
In operational terms, de Groot is certainly moving from the frying pan into the fire, as he switches from an airline being hit by operational problems and government intervention regarding flight caps at its Schiphol airport home, to one cancelling thousands of summer flights.
And like EasyJet, BA has faced the threat of strike action by some employees.
The announcement of de Groot's move came days after the former head of Dutch rail firm NS, Marjan Rintel, became KLM's new chief executive on 1 July, replacing long-serving Pieter Elbers.
De Groot takes up his role at BA in October.
Stakeholders in a number of markets will be hoping that by that point, the worst of the operational challenges might be resolved. Before then, the upcoming second-quarter results season will give the first indications of how much the issues are weighing on airline financials.