It began life as a leisure airline known as Tradewinds in 1989, flying passengers to "exotic" holiday destinations like Pattaya and Phuket in Thailand, as well as Tioman in Malaysia.
Now, more than 30 years since its inception, Singapore-based SilkAir will be no more, after parent company Singapore Airlines disclosed a definitive timeline for the integration of its regional unit into mainline operations.
In late January, SIA said it expects the merger to be completed by April 2022, capping a four-year journey since Silkair's retirement was first announced. SIA will begin taking over operations of several SilkAir routes, beginning with Phuket, which it will operate with Boeing 737-800s that formerly bore the SilkAir livery.
Meanwhile, in October 2020 Cathay Pacific announced that it would shutter the Cathay Dragon brand, as part of broader group-wide restructuring.
Like SIA, Cathay had suffered from a collapse in travel demand – with no domestic traffic to fall back on. Furthermore, the carrier suffered the double whammy of pandemic and political strife, with the Hong Kong protests a year before the outbreak.
With their regional units gone, both Cathay and SIA will enjoy a simplified group structure, where a unified full-service, premium brand operates alongside a low-cost subsidiary. SIA has its Scoot unit, while Cathay has HK Express.
While Cathay and SIA are two more prominent airline groups in the region to have operated a regional airline unit, they are not the only ones: Thai Airways, for example, has its Thai Smile subsidiary operating alongside low-cost arm Nok. Both Thai and Nok are currently under restructuring, and it remains to be seen how Thai Smile will fit into the greater scheme of things in the future.
In Taiwan, the China Airlines group has regional unit Mandarin Airlines and low-cost arm Tigerair Taiwan.
As Cathay Dragon and SilkAir disappear, the question remains: what fate awaits the regional airline unit model in Asia-Pacific, home to intensifying low-cost short-haul competition?
SILKAIR: LONG-DRAWN INTEGRATION
It was the morning of 18 May 2018, hours after it disclosed its full-year results for the 2017/2018 financial year, that SIA announced that it was absorbing SilkAir into mainline operations, to streamline the overall group structure.
Speaking to reporters on the sidelines of a results briefing, SIA chief Goh Choon Phong said: "SilkAir has a role on certain routes, but on many, especially secondary routes, you can imagine [there is greater price pressure] and therefore Scoot is a better vehicle…the reason Silkair's yield has come down is because they have discounted in order to get the loads."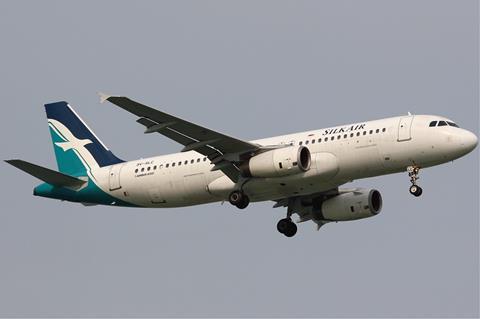 Consequently, SilkAir has had to relinquish several short-haul, lower-yielding routes to sister low-cost unit Scoot, such as Kalibo in the Philippines and Pekanbaru in Indonesia.
Part of the integration with mainline operations also involves a complete retrofit of cabin products. SIA at the time had indicated its intentions on bringing the SilkAir product closer to mainline levels, and this included adding lie-flat seats in business class, as well as seatback entertainment in economy class, both elements of which were lacking in the SilkAir product. Such amenities will give passengers a more comfortable narrowbody experience on medium-haul routes to countries such as China, India, and Australia.
Since the announcement, two major events have taken place, each of them significantly impacting the merger.
The first was the global grounding of the 737 Max in 2019, following two fatal crashes in the span of five months. SilkAir was operating six examples at the time of the grounding, with a further 31 on order.
The grounding meant SilkAir had to delay plans to transfer its fleet of 737-800s to sister unit Scoot, in the lead-up to brand integration.
More crucially, the 737 Max was key to the strategy of integrating SilkAir into the main SIA brand. The company had intended to upgrade SilkAir service, including the addition of the new lie-flat beds and cabin product on the forthcoming 737 Max 8s.
In the immediate aftermath of the grounding, SIA's Goh said the integration was to go ahead as planned, but that it was still assessing the impact that the grounding has on the carrier's plans.
By November in 2019, when it was clear the 737 Max grounding would last longer than anticipated, SIA disclosed that some of the existing 737-800 fleet will be retrofitted with the new cabin product. Goh gave reassurance then that the integration process — like route rationalisation across the SIA group of carriers — is "progressing on track".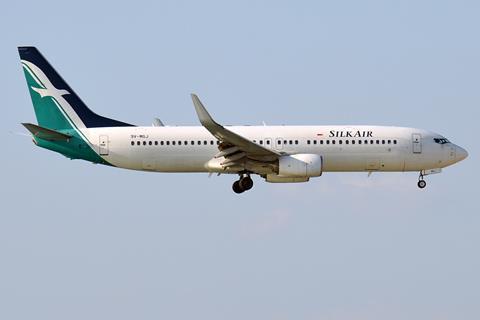 Then, in 2020, the coronavirus pandemic hit, forcing the SIA Group to shed capacity amid a collapse in travel demand. Still, SIA maintained that the merger was on track, even while the timeline has quietly moved to the right.
CATHAY DRAGON: FROM RIVAL TO SHUTTERED SUBSIDIARY
If the integration of SilkAir into SIA is a relatively long-drawn process, then the demise of Cathay Dragon can be characterised as a swift cut.
The abrupt announcement in October of 2020 saw the unit shuttered immediately, ending more than 30 years of operation, first as Cathay's rival, before being bought over and subsequently rebranded.
Cathay Dragon had its beginnings as Dragonair in the late 1980s, but unlike SilkAir, it began operations as the first major rival to Cathay Pacific. It found its niche in operating secondary routes that had received little attention from Cathay - especially routes into Mainland China.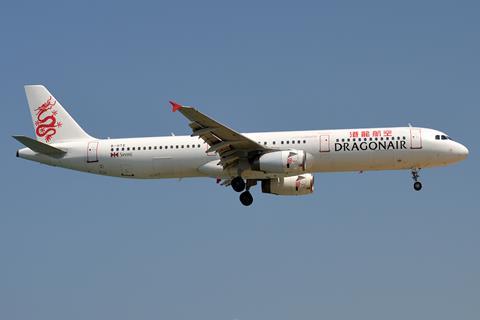 Cathay took more notice of the upstart in the 1990s, and began investing in it. Dragonair entered the early 2000s with an ambitious expansion plan, including growing its network to Australia and North America.
In 2006, Cathay mounted a successful takeover bid for its one-time rival. The acquisition was completed in September that year, with Dragonair becoming a wholly-owned Cathay subsidiary.
In 2016, Dragonair became Cathay Dragon, in a bid to more closely align the two brands. Its focus shifted to helping the Cathay Pacific group capture more traffic growth from the burgeoning mainland China market. Route rationalisation soon followed, with Cathay shifting a number of routes to its regional unit.
The synergy between both carriers went along fine until the pandemic hit, battering Cathay's bottomline. The group, beset by record losses, was forced to make what group chairman Patrick Healy called "tough decisions".
In June 2020, the group unveiled a HK$39 billion ($5 billion) recapitalisation plan, in what would be the first of many measures to stay afloat.
At a briefing following the announcement, Healy was asked to comment on media reports that Cathay Dragon might be absorbed into mainline operations, or by low-unit arm HK Express.
He was coy: "Currently we do not have any plans around restructuring of the Cathay Pacific group other than the recapitalisation plan announced today."
A few months later, however, Cathay Dragon's fate was sealed, when Cathay announced a restructuring exercise that also saw 8,500 jobs axed.
Cathay Dragon was shut effective immediately, on 21 October, with its routes to be absorbed by either Cathay Pacific or HK Express.
A PANDEMIC-DRIVEN INTEGRATION?
At face value, it would appear that the integration of the regional units into mainline operations is driven by the coronavirus pandemic, and the need to streamline operations.
Industry watchers agree that while the pandemic has gone some way in accelerating the demise of these two regional brands, it was an inevitable occurrence that has been in the works for a while.
Independent aviation analyst Brendan Sobie tells FlightGlobal that the moves by both SIA and Cathay were not likely to be linked to the pandemic.
"I think what this shows is that two brands are sufficient for most Asian airline groups - one for low-cost and one for full service. Having three or four brands in one market isn't necessary or efficient," he notes.
Instead, it is likely the growth of the low-cost airline business that led to an overlap, thus contributing to the need to streamline full-service operations.
He contends that SilkAir and Cathay Dragon's fate were sealed when their parent companies took over and grew their respective low-cost arms – Scoot for SIA, HK Express for Cathay. Sobie notes that "it became rather inevitable their regional full-service brands would go at some point".
"There can be quite a lot of overlap between a regional full-service carrier and a low-cost carrier given how strong Asian LCCs are in the short haul segment," he adds.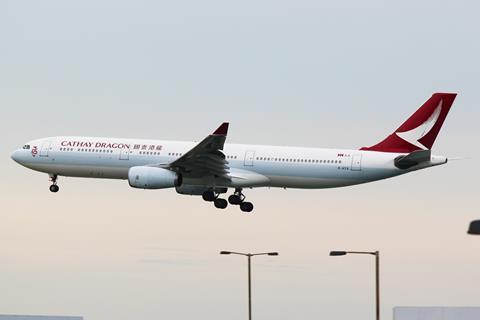 Ascend by Cirium's head of advisory operations Henk Ombelet says the similarities between the Cathay and Cathay Dragon brands confused the market.
"It almost had to be integrated into the main brand, especially with the LCCs around," Ombelet tells FlightGlobal.
He notes that while the Asia market is still "more regulated" than the US or EU, one threat for regional carriers are low-cost carriers, both within the airline group they come from, and beyond, such as the AirAsia and Lion Air groups.
The analysts also point out that independent regional airlines, such Thailand's Bangkok Airways, are a different story altogether, and would probably have it easier.
Says Sobie: "The key for an independent regional is differentiation so that you can limit your exposure to the fierce LCC competition in this region as well as to some extent competition with the major airline groups."
Adds Ombelet: "Bangkok Airways has a niche – partly interlining with many foreign airlines (especially non Star Alliance carriers) just flying into Bangkok and connecting passengers to other domestic destinations, and partly by having a higher quality and reliability image positioning itself away from Thai Airways."
Joanna Lu, who is Ascend by Cirium's head of consultancy Asia, says the regional airline model is still viable — despite the upheavals in recent months.
"With their fleet of optimally-sized aircraft, regional airlines are well placed to offer the right capacity in the right markets, serving the rebound of travel demand while lowering the risk of over-capacity."
She adds: "In addition, regional airlines are and will continue to be critical providers of connectivity to remote areas. But in order to survive, regional airlines may need to work with local governments, regional airports to ensure their sustainability."