Espen Hoiby is seeing a pick-up in business in line with restored airline capacity after returning to his roots by acquiring and rebranding crew resourcing specialist OSM Aviation
Hoiby, together with the Adolfsen brothers through their Hospitality Invest vehicle, acquired the equity interest in OSM Aviation held by Bjorn Tore Larsen – the boss of Norse Atlantic Airways – last October, rebranding the company as AAP Aviation Group.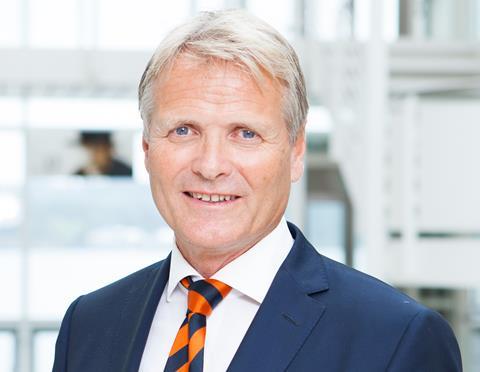 It marks a return to the business Hoiby established in 2013. He headed the company until joining start-up Norse Atlantic last spring, a role he stepped down from to return to AAP.
OSM Aviation had established itself – and a growing model for the industry – as a disruptor by employing staff directly and contracting them out to airlines. That wider approach to crew resource management included taking responsibility for recruitment, crew management, planning and training aspects.
The company though was heavily hit by the pandemic, as airlines sharply cut capacity. When he returned to the company last October it had 550 crew on its books, compared with around 6,000 prior to the crisis.
"We will be up to 800-900 when we have recruited the ones we have coming in," Hoiby tells FlightGlobal. "So we have quite a bit of a way to go before we are back. But we have reduced the cost tremendously, and we will be back in the black later this year.
"We are very optimistic about the future, but it is definitely a restart, so we have to get moving. We took about three to four years to get up to 6,000 last time we did it, hopefully we will do that in a quicker manner this time."
AAP recently secured a contact with Finnair to set up its base in Stockholm. "I believe this is yet another manifestation of our strong and mutually beneficial relationship," says Hoiby.
"At the same time we see a lot of interest for recruitment right now; we are recruiting for SAS to set up all their new bases in Stockholm, Copenhagen and Bergen, and we are also doing the recruitment for Etihad, and many other smaller players as well. So there is quite a lot going on and we see that the world is starting to move again."
The model remains the same. "We do all the recruitment, the training, the management, the negotiations with the unions, we will do all that," he explains. "We offer them a total solution package which is cheaper than they can manage themselves, so we make life simpler for them."
He believes this gives airlines the opportunity to be more creative, especially in operating outside of traditional home bases. "They have an arms' length to the crew and industrial relations. We hire them full-time, so we need to make sure we keep them up in the air, but at the same time, it gives them [the airline] more flexibility.
"We also see where companies are entering markets other than their domestic markets, the solution is very good because we are specialists in many countries and they would have to set up in jurisdictions which they are not familiar with."
OSM Aviation's fortunes were closely aligned with the rise of one of its biggest customers Norwegian, the expansionist low-cost carrier which had a 50% shareholding in OSM Aviation and which drew the ire of unions – especially in the USA, which viewed the airline as circumventing labour rules. Last year similar claims – rejected by the airline – were made when Norway's Norse Atlantic applied for its US authority to begin transatlantic flights,.
"It goes a bit back and forth," Hoiby says of the union reaction to the approach. "There is a lot of resistance in the US. The US, has overall 5-6% union penetration, but if you look at the aviation sector, they are up to 60% plus, so it's a very unionised operation in the US, and they are resisting all new models.
"But this model was made to give the crews more flexibility, to enable them to move around various companies without having the seniority issues, and the bigger we grow, the more flexibility they will have on their own scheduling. This was an initiative that was originated by the idea of making the world better for the crew themselves."
ATTRACTING CREW
Notably the market has changed significantly since the pandemic, with many crew having left the industry and a requirement to fill the gap.
"If you look at Scandinavia, there is very much a shortage of people for any job. We see when we recruit people we get a lot of applications from southern Europe, not necessarily locally," says Hoiby.
"We do see there are potentially some challenges in finding enough people ready to go to work," he adds. "One would have thought Covid, had put many people out of work, but it doesn't seem that way.
"We need to enthuse people to get into the aviation industry and we need to do that together, with the airlines, with the producers, we need to find a way to make this an interesting industry to get into.
"We also know there are challenges around the environmental issues – so we need to make the industry clean. That's why we are trying to get electrical aircraft into the training side of the story."
Hoiby spies another opportunity for the model through the arrival of electric aircraft, particularly its potential impact on low-density regional operations.
"I think we will see companies coming up from the ground like the Uber models, existing regional operators who will enter this market, a lot more on-demand services because the cost of operating these things is so much less than operating [conventional] aircraft, and I think the operators are preparing for this.
"You will see electric [aircraft] in maybe 10 years' time. So they already now need to think about next generation aircraft and how they are going to operate that market," he adds." This is something where it would definitely be a good solution to have a company that controls the resource.
"We will see how the type ratings will be. I think the transition in the type ratings between operators will be much more seamless going forward and so it makes a lot more sense to work for a crewing company, then you have a great opportunity to control your own schedule and you decide who do you want to fly for next week.
"But also you create a lot more flexibility for the operators, because you don't need to have full-time staff. I think this is a fantastic opportunity for the crew and for the operators to create flexibility, because why do you want to enter into all those issues that you had with the legacy carrier? You can take that away, and the crew won't lose anything, but will gain in being able to create their own worklife."