Amid so much economic and geopolitical uncertainty around the world, the first hints of a potential impact on travel demand were seen in the latest passenger demand data.
IATA figures for August show that the global recovery slowed against 2019 levels between July and August, for the first time since the Omicron variant of Covid-19 hit demand in January this year.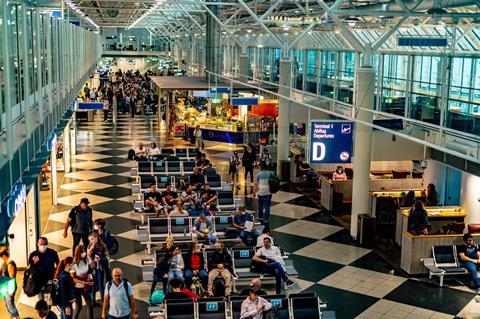 Global traffic in August was at 73.7% of pre-crisis levels, IATA data shows, having been at 74.6% in July. That may be a blip – and high-profile operational challenges might have something to answer for – but given the headwinds hitting the industry and wider economies, it could also herald a new phase of the Covid-19 recovery.
Latin America was the only region to see the demand recovery accelerate between July and August, with all other regions seeing small declines. And when the data is split between international and domestic markets, the slowing recovery is evident across many geographies.
Nevertheless, IATA suggests that the summer period ended on a "high point".
"Considering the prevailing economic uncertainties, travel demand is progressing well," says IATA director general Willie Walsh. "And the removal or easing of travel restrictions at some key Asian destinations, including Japan, will certainly accelerate the recovery in Asia."
Indeed, this week has seen airlines in Japan and Taiwan ramp-up capacity as their international borders reopen.
China, however, remains the "elephant in the room" that is hampering the region's recovery momentum, said IATA's regional vice president for Asia-Pacific Philip Goh during a briefing on Tuesday. The size of the country's domestic market – around 18% of global capacity in 2021 – means its challenges weigh heavily on the region's recovery data.
Elsewhere, capacity is, in some cases, being moderated going into a northern hemisphere winter season. Scandinavian operators Flyr and Norse Atlantic have both announced the trimming of capacity in recent days, for example.
With the third-quarter 2022 earnings season kicking off this week, expect lots of positive reflections on that period in financial terms, alongside plenty of uncertainty regarding what will follow.
Receive this newsletter series for free every week by signing up to the Airline Business Weekly Briefing