A resurgence of Covid-19 in Southeast Asia, coupled with the slow pace of vaccine campaigns, suggest the region's airlines will remain under severe pressure.
The year 2020 was dismal for airlines in the region, riven as it was with myriad travel restrictions amid the coronavirus pandemic. Little thought was given to opening things up while countries dealt with Covid-19 in their own separate ways, with varying degrees of success.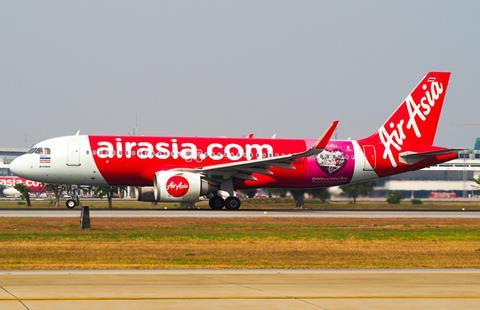 As the mid-point of 2021 approaches, prospects of any sort of regional travel recovery in Southeast Asia from the lows of 2020 appear to be evaporating.
Vietnam handled the crisis well through 2020, supporting a vibrant – albeit price competitive – domestic air travel market. This year has not gone as well, with the country seeing a sharp rise in cases over recent weeks. There are sizeable outbreaks in northern industrial zones, and Ho Chi Minh City has entered lockdown, prompting authorities to limit domestic services to the city.
Daily services on the key Hanoi-Ho Chi Minh City route have reportedly more than halved from 63 to 28 services until 14 June. In addition, Vietnam suspended international flights to Hanoi and Ho Chi Minh City on 1 June, but then abruptly reversed this a day later. Irrespective, international traffic is already at a trickle.
Vietnam has also emerged as a laggard with vaccinations. Our World in Data, an aggregator, suggests that only 0.03% of the country's population has been fully vaccinated with two doses of Covid-19 vaccine.
Malaysia, home to the region's most established low-cost carrier group, AirAsia, has entered a two-week, countrywide lockdown. The strictly-enforced 14-day lockdown imposes tight restrictions on people's movements. The country recorded over 9,000 cases on 29 May, and there are fears the daily toll could march higher.
In a 28 May results release AirAsia Group president Bo Lingam said that domestic operations in Malaysia and Philippines were likely to be below 25% of pre-Covid levels until at least September.
His gloomy forecast might turn out to have been over optimistic: just 3.5% of Malaysia's population is fully vaccinated, and Kuala Lumpur remains desperate to reduce case numbers.
Southeast Asia, populaion fully vaccinated (two doses)
Singapore
29.8%
Cambodia
13.0%
Indonesia
4.0%
Malaysia
3.5%
Laos
3.2%
Myanmar
2.3%
Thailand
1.7%
Philippines
1.1%
Vietnam
0.03%
Source: Our World In Data
The Philippines, meanwhile, has imposed various Covid-19 curbs in the capital, Manila. This includes an outright ban on travel from South Asian countries, Oman, and the United Arab Emirates until 15 June. Non-essential domestic travel has also been stopped.
In Indonesia, there are concerns that extensive travel during the recent Eid al-Fitre holiday season will bring on a new wave of Covid-19 infections. An outbreak will inevitably hurt air travel in the vast archipelago.
Indonesia's fully vaccinated rate stands at 4%, considerably better than 1.1% in the Philippines.
Thailand has also been battling an outbreak, mainly centered on the capital, Bangkok. Vaccination rates are also dismal, at just 1.7%.
For airlines, the only ray of hope in Thailand is Phuket. Thai tourism authorities say that from 1 July the resort island will reopen to fully-vaccinated travelers hailing from low-risk countries. The "Phuket Sandbox" model, if it works, could be used in other Thai locations. According to the Tourism Authority of Thailand, 129,000 tourists are expected from July to September, generating B11.5 billion ($369 million) in tourism receipts.
Unfortunately, the sandbox is targeting several markets that will impose onerous quarantines on returning passengers. This could well limit its appeal.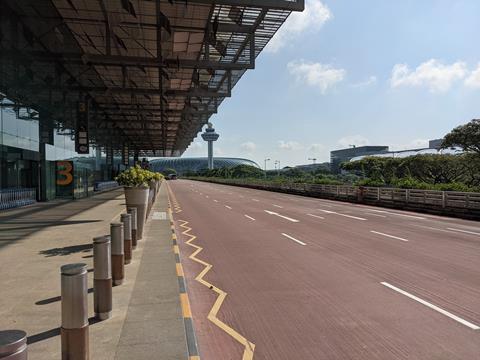 Unlike its larger Southeast Asian neighbors, Singapore has had a strong vaccine rollout, with 29.8% of its population fully vaccinated against Covid-19. Officials are eager to push vaccinations forward, but have warned that progress depends on the availability of vaccine supplies.
Singapore is also undergoing a fresh outbreak of Covid-19, although it is relative minor compared to that experienced by other countries. Nonetheless, leaders are taking a conservative approach, with non-resident arrivals barred, and a 21-day quarantine in place for arrivals from many countries. In addition, a new stipulation requires arriving citizens and permanent residents to have a negative Covid-19 test 72 hours before arrival.
While the SIA Group has seen revenue and passenger traffic all but completely disappear, it believes that it has sufficient cash to ride out the crisis. The same cannot be said for regional peers, which are generally mired in difficult restructurings, and have little prospect of cash-generating travel in the short to medium term.

Greg Waldron is the Asia Managing Editor of FlightGlobal, responsible for the team's airline, aerospace, and defence coverage across the region. He has worked at the company since 2009. In the airline space, Waldron has conducted dozens of interviews with airline leaders in the Asia-Pacific. He also covers areas such as MRO and safety. On the defence beat, Waldron has written extensively about the rise of Chinese airpower, as well as broader airpower developments around the region, such as indigenous fighter programmes, and regional acquisitions of foreign equipment. In addition, Waldron writes about commercial helicopters in the region and business aviation. Waldron worked has a freelance journalist with his work appearing in several business publications.