Having long lagged the passenger industry when it comes to digitalisation, the cargo sector might have seen its best opportunity to change that, thanks to its elevated post-pandemic status
If the air cargo sector was ever going to ramp up its digitalisation efforts, the Covid-19 recovery period feels like an ideal opportunity.
After two years of cargo units being the lifeblood of many an airline, the industry should, in theory, have a new-found appreciation for a function that has historically played second fiddle to the air passenger business.
In that context – and considering the opportunities ahead in market segments such as e-commerce – excuses for the sector's enduring reliance on paper-based, manual processes begin to ring hollow.
"For too long we've heard the refrain in this industry that it's too volatile, too asset heavy, too low-margin for sustainable investment," said IAG Cargo managing director David Shepherd during his opening speech at the IATA World Cargo Symposium in London in late September.
"For those of us who sit within passenger airline groups, which have struggled throughout the pandemic, we have a much stronger seat at the table now."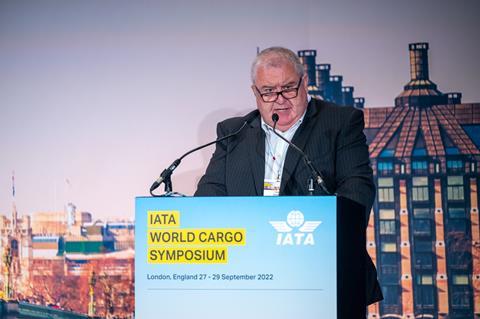 In theory, at least, conditions have rarely been better for securing the business resources that would usually favour the passenger side of the airline business.
And the investment case is boosted by the revenue generated by the sector during the pandemic.
"These past three years have given us an opportunity and we must not fail to use it," Shepherd states.
But in the complex world of air cargo – where manual processes are still commonplace – nothing can be taken for granted as it looks to overcome the barriers to digitalisation, many of which relate to longstanding internal dynamics.
"Despite all the progress we have made, the majority of transactions in the air cargo world are still either done by email or telephone," says Tristan Koch, chief commercial officer at cargo solutions provider Awery Aviation Software, who has also worked in cargo-focused positions at IAG and American Airlines.
Describing progress on digitalisation over the past few years as "slightly superficial", Koch adds: "Sure, the price and inventory part of the business has probably progressed quicker than some other parts, [but] I still think there's a long way to go on the connectivity of some of these things."
Indeed, stakeholders note that the air cargo industry is still far away from the digitalisation 'tipping point' – defined by some as the moment where the adoption of digital solutions begins to create significant efficiency gains, for example via the sharing of data throughout the supply chain.
That is frustrating, because no-one doubts the advantages that digitalisation would bring.
Koch explains that it can "increase efficiencies", give businesses "more process control" and improve the customer experience.
"If you can deliver those things, the [return on investment] comes," he says.
And on a fundamental level, the air cargo sector knows it needs to move with the times, if it is to fully embrace the opportunities created by the rise of e-commerce, for example, where the businesses selling the end-products are often at the cutting-edge of retail technology.
COMPETITIVE ADVANTAGE
Moreover, the air cargo sector operates in an environment where, more acutely than in the passenger segment, it faces strong competition from other modes of transport – shipping in particular. Outdated processes and systems tend to leave businesses on the back foot in competitive environments, stakeholders suggest.
And there is also a danger that the industry ends up in a vicious circle, where it fails to attract the talent needed to bring systems, processes and the wider businesses up-to-date.
Describing the "kids in jeans and trainers" who might lead the industry's transformation in the future, in contrast to the besuited executives who tend to run air cargo businesses today, Koch poses the question: "Do we want to bring them into our industry and say 'here's the paper, here's the process you need to get to grips with'.
"I'm sure it's not an inviting proposition for them."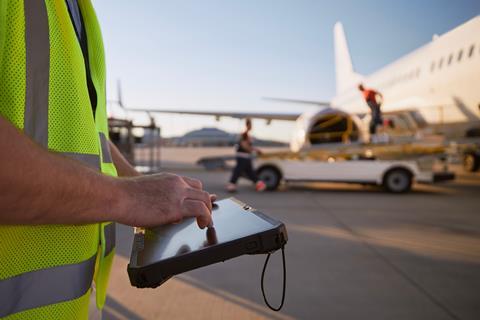 So, whether it be the basic business efficiencies gained by automating processes, the visibility that end-to-end data sharing would bring to stakeholders, the improved customer experience created by digitalisation, or the opportunities for added-value services and differentiation that effective use of data can bring, the advantages of digitalisation are undisputed in the industry.
Helpfully, stakeholders note, the pandemic forced many air cargo operators – in line with wider societies – to sometimes go against their instincts and embrace digital methods of communication.
"If you look at the effect Covid had on the way all of us work… [we went] hybrid and virtual in a matter of weeks," says Hendrik Leyssens, regional vice-president of US Cargo West at handling specialist Swissport.
"This has led to [the sector interacting] with customers in a much more digital way," he adds, highlighting the proliferation of digital sales channels in particular.
Koch laments that "it's a bit of a shame it took something like the Covid pandemic to bring this about", but notes that "one of the focuses we've seen since Covid is the automation of manual processes".
PRACTICE CHANGES
He further says the pandemic brought about a realisation that "actually, I don't need to go and see that client every week to keep their business; they are quite pleased to interact online with me, to fulfil their bookings this way".
The pandemic experience also eased fears that technology would bring about a "loss of jobs and control", Koch observes.
And Leyssens adds: "Covid has stimulated a much greater focus on convenience as well."
But the transition required for game-changing digitalisation is another story.
Citing the more than 6,000 'preighter' flights – using passenger aircraft for cargo-only operations – undertaken by Turkish Airlines during the pandemic, the carrier's chief cargo officer Turhan Ozen says that the sector has shown it can "react agilely".
"But when it comes to the level of digitalisation, for the moment it is not the same," he states. "We have to take a similar journey of speed, flexibility and fast adaptation to make sure we are surviving for the next 10-plus years."
According to Tom Owen, director of cargo at Cathay Pacific, one issue is the challenges that emerge when parts of a complex industry are at different stages of the digitalisation journey – a situation exacerbated by the sector's lack of common standards.
"When you work with partners across the world, everybody's got different levels of digitalisation [and] it can get quite complicated because we don't have these holistic systems that speak to each other," Owen states.
"The supply chain has a lot of interested parties which have very different levels of digital sophistication."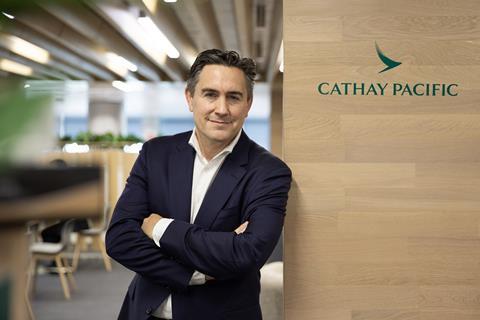 This means that even if airlines, forwarders, ground handlers, customs and warehouse operators have the same digital aspirations in terms of talking to one another, they differ on how to get there.
"I think there is a long way to go in harmonising some of the carrier technology and in reaching a common set of standards," Owen says, citing IATA's ONE Record as an important part of the effort to tackle the latter issue.
He further notes that the cargo business is lagging the passenger segment in terms of progress on digitalisation.
Concurring on that point, Turkish's Ozen highlights the internal and external barriers to air cargo digitalisation within airlines – with the internal ones tending to dominate, he suggests.
"Market conditions are secondary to [internal] challenges because we will have good times and we will have bad times every five-to-10 years," he says, suggesting market volatility should not hold up investment.
WORKING TOGETHER
On the internal challenges, Ozen states: "First of all, we are a really fragmented industry. The value chain… is very fragmented and the coordination – not only at an operational level but also at a strategic level – is very challenging.
"The other aspect is we have different demands from the demand and supply parts," he states.
This is where, for all the talk of cargo units having a stronger voice at the table, the jury is still out on whether the airline industry has shifted fundamentally in terms of how freight is prioritised in wider strategic decision-making.
LATAM Cargo chief executive Andres Bianchi describes it as "the billion-dollar question for the industry".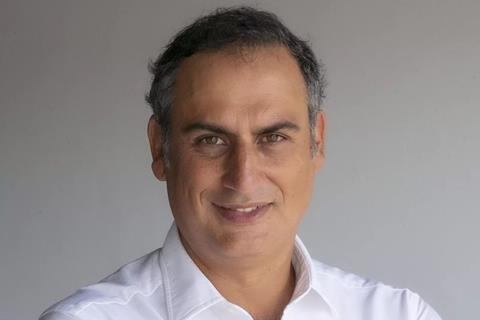 He continues: "I think cargo proved its worth, not only to airlines but to society as a whole, as a means to provide lift and capacity when other things were not working.
"I hope part of that is realised in the value going forward."
But Ozen's view is that despite air cargo's high profile during Covid-19, some fundamentals have not changed, meaning a significantly easier ride towards digitalisation is unlikely.
"On the supply part, we are part of the aviation industry," he says. "But the real big business in this aviation industry is passenger travel. All the capacity decisions, routing decisions, most of the industry standards are predominantly aligned for passenger travel.
"On the demand side, we are just a transportation mode, which is very much impacted by other transportation modes and many other factors," he states.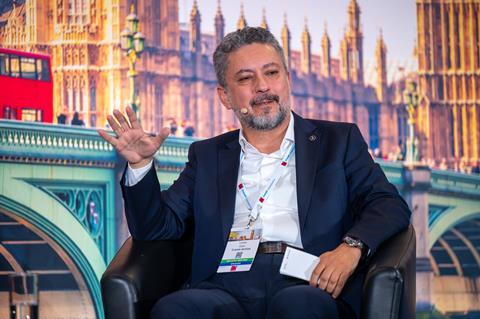 All the while, Ozen adds, cargo units are competing for IT resources "with your bigger brothers in the passenger travel part".
Aside from the sometimes unhelpful supply-demand dynamics and the complexities of the wider supply chain, other fundamental issues can stymie progress on digitalisation – but are perhaps more fixable.
Leyssens poses the question: "Can we as an [air cargo] industry embrace the technology?
"That's where I see a much bigger challenge today," he states, noting that the air cargo sector "tends to be quite risk-averse".
"I think that is a barrier for us to remove," Leyssens says.
Koch also points to a historical lack of appetite for change in the air cargo sector, questioning the use of the term 'acceleration' to describe what has happened in digitalisation terms during the pandemic.
"The choice of 'acceleration' is interesting, because I don't think it could have got any slower," he says. "It was always going to be an acceleration from where we were."
Amid that unhelpful dynamic, Ozen believes that "change management" is key to making a difference in the coming years, describing barriers related to "culture and perception".
"It should be consistent but gradual," he says of the introduction of digitalisation measures.
Ozen's view is that when it comes to the investments required to implement digitalisation, businesses should embrace the idea of the "minimal viable product", then take a "step-by-step approach" with improvements.
He cites a chatbot initially developed for Turkish Airlines' passenger business and then adopted by the cargo unit in the early months of the pandemic.
The initial chatbot answered customer queries on "prices, tariffs, rates and the status of the cargo", he says. But since then, "it's become more and more of a tool with follow-up questions.
"We didn't have the luxury to wait for the full product," he states.
Koch concurs that "change-management is perhaps the biggest challenge we face".
"But it's not like a big bang – we need to take steps," he says.
"Where there's a big leap still to be made is [pushing automation of processes] through all parts of the supply chain and more importantly empowering people or explaining to people from a change-management perspective why it's important to share that information," Koch explains.
Clearly, then, this is not a case of the technology failing to keep up with business need – rather, the opposite is usually the case.
DIGITAL DISRUPTORS
For those wishing for a speedier digitalisation process, "the technology is there already", says Leyssens.
"There are fantastic platforms out there and plenty of IT suppliers," he insists.
Koch adds that with air cargo being "in the spotlight" thanks to its performance over the past couple of pandemic-hit years, "that brings other people to the table" in the form of potential disruptors.
"Disruptors look for inefficiencies – they sniff opportunities out," he states.
And IAG Cargo's Shepherd notes that wider supply chains are embracing the fruits of disruptors' labour – and argues that the air cargo sector should do the same.
"The pace of digital disruption that is happening in some parts of the supply chain world around us is both significant and exciting," he says.
"It is critical for us all that that spirit of competition and restless curiosity drives us to create more ease and efficiency in the air cargo value proposition."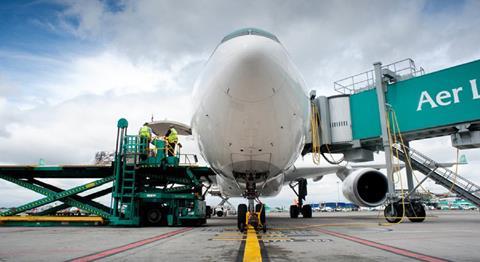 Ultimately, stakeholders agree, while the speed of digitalisation might frustrate, the industry is at least starting to move in the right direction.
"We need to keep going but there has been a lot of progress, absolutely, in the industry and also at Cathay Pacific," says Owen.
Similarly, Ozen's view is that despite all the challenges, the industry is making progress towards the digitalisation tipping point.
"If we can continue… in the next three to five years, hopefully not more, we can say that as an industry we are at the tipping point," he says.
Anything less would represent a missed opportunity, stakeholders agree.
"The budgets were there, the efforts were there, the people were there, the commitment was there," argues Leyssens.
"[But] have we used that to the full extent and will we be able to continue that momentum given what we are seeing now, with a perhaps more gloomy outlook for the coming 12 to 24 months?" he asks.
Indeed, alongside the tough near-term headwinds faced by the air cargo sector, many airlines are reporting surging passenger yields just as cargo yields are declining.
If cargo operators have not yet taken the opportunity to embrace digitalisation, stakeholders cite a danger that airlines might soon be happy to let the issue slide, as passenger operations reclaim their revenue crowns.
In that context, Koch describes money as "the thorny issue" for air cargo digitalisation efforts.
It will be "interesting to see what happens next year", he says, as airlines make their investment decisions in the post-Covid environment.
In the view of IAG Cargo's Shepherd, however, the sector is still approaching that key period on firmer foundations.
"The excuse not to invest in [air cargo's] future just simply isn't there any more," he states.
Additional reporting by Roger Hailey of Air Cargo News
Case study: Cathay Pacific committed to roadmap
Under the guidance of director of cargo Tom Owen, Cathay Pacific is around two years into a digitalisation roadmap that is expected to last three-to-four years.
Speaking to FlightGlobal during the IATA World Cargo Symposium, Owen splits the work into three categories: the booking engine, automation and data.
On the first category, he explains that having introduced its own booking engine, Cathay is now seeing online bookings accounting for "north of 35%" of the total – a significant improvement on what came before.
And on automation, "we've been introducing new technology… regarding how we try to get rid of paper from the processes that we have", he continues.
Finally, Cathay has been building its own operational data hub.
"Three or four years ago the talk was around big data and how we can use it," Owen says. "In the last couple of years we've been essentially building that data warehouse out, so we now have clean data streams coming in for all aspects of cargo, allowing us to create dashboards and link this data together to help teams make decisions."
He cites the optimisation of schedules as an example of the benefits that are already coming from this effort.
Using data to establish where in the world the airline experiences the most engineering issues and on what aircraft, efficiencies can be found in terms of allocating block time, Owen explains.
"We've got many, many examples around the company of problems which can be actively looked at by data scientists to help us solve quite complicated operational and commercial questions," he states.
Case study: LATAM protects key projects
LATAM Cargo chief executive Andres Bianchi believes his carrier is at the forefront of digitalisation efforts within the sector.
Crucially, he tells FlightGlobal during the IATA World Cargo Symposium, the Miami-based operator's digitalisation effort was one of the few projects that was protected from group-wide spending cuts during the pandemic.
That was a relief for Bianchi, given the project was already well under way when Covid-19 hit.
"We started a project four years ago in which we're basically throwing away all of our cargo ID architecture, which was old, outdated and very complex," he states.
"We had over 100 systems working together, so it was very difficult to manage, and replacing all of that with a single end-to-end system that goes from booking, all the way to billing, with all the operations processes, the revenue-management processes integrated into the same system."
That puts LATAM Cargo "on the edge of the industry in terms of capabilities", Bianchi insists.
The next stage is to bring in new ideas "like AI and machine learning" to make the system more powerful, he states.