What are the industry's expectations of the ICAO 41st General Assembly? And with so many other competing demands for government funds post-Covid, when it comes down to the wire, how highly will governments actually rank decarbonising the aviation sector?
While the horizon for achieving net-zero CO2 emissions in the commercial air transport sector is set in the long term, immediate attention is firmly focused on the outcome of the International Civil Aviation Organization's 41st General Assembly, which began earlier this week.
It was the political agreement achieved at ICAO six years ago that paved the way for the global CORSIA offsetting scheme, while three years ago governments reaffirmed their commitment to the scheme.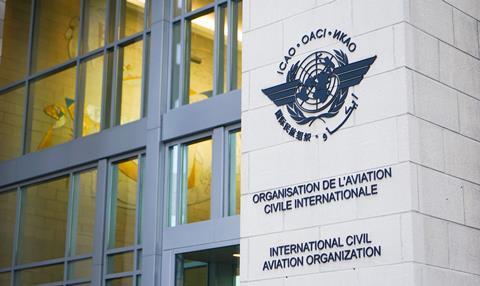 This year in Montreal, ICAO and its 193 member states are addressing the theme 'Reconnecting the World', with a focus on innovation and resilience. The triennial assembly runs until 7 October.
There are 56 agenda items, from Covid to cyber security. But climate change is attracting most attention. ICAO is considering the feasibility of a long-term aspirational goal (LTAG) to reduce aviation's emissions, igniting collective hopes of the air transport sector that the gathering will deliver a robust and unified package of initiatives to help achieve net zero CO2 by 2050.
With global economies emerging unevenly and unsteadily from the pandemic, the dislocation caused by Russia's invasion of Ukraine, and governments under unprecedented pressure to provide lifeline funding for struggling industries and societal needs, the ICAO assembly reflects the true priority that governments attach to decarbonising aviation.
Stacked up against such competing demands, and amid resurgent 'flight shaming', the event will also test the aviation industry's ability not only to sell the social and economic importance of air transport, but to convince governments of the need to provide meaningful policies, incentives, concessions and funding to help achieve decarbonisation targets for 2050, including many which governments themselves have mandated.
Cautious optimism regarding the eventual success of the assembly are countered by quieter parallel fears – not so much of outright failure, but of lukewarm resolutions, fragmented adoption, or unaffordable 'green imposts', which could delay or even defeat aviation's net-zero ambitions.
"An unmitigated aviation sector would be responsible for 22% of emissions by 2050," warns Matt Rogers, chief executive of The Mission Possible Partnership, a global coalition of climate action leaders focused on decarbonising high-emitting industries.
Today aviation accounts for 2-3% of global emissions.
So, what do key players want from the ICAO assembly?
"Net zero by 2050 will require a global transition for aviation to new fuels, technologies and operations," says Willie Walsh, IATA director general. "The significant investments to get there will need a solid policy foundation aligned with a global way forward."
Airbus is done with aspiration. "With topics of this magnitude, ambitious targets are not enough," says the airframer. "We need industry and states-wide consensus and then a practical and robust roadmap to achieve our objectives."
John Thomas, chief executive of US start-up Connect Airlines, which is aiming to become America's first zero-emission carrier by retrofitting turboprop aircraft with hydrogen power, says: "From an ICAO perspective, we need to create a commercial environment that incentivises green initiatives. In slot-constrained airports, where reduced or zero-emission flights are practical, shouldn't slots be allocated to those operators? It's the most practical way of making these objectives real."
Progress is being made – but not enough, argues Sarah Wilkin, founder and chief executive of the Fly Green Alliance. "We need to accelerate the work to reach 2050 targets. And it's not just aviation," she says. "We also need to embrace more cross-sectoral stakeholders such as finance, corporate travel and sports. There's a greater chance of us achieving targets with more global companies coming on board."
The heat is now on ICAO.