After the most challenging of two years, the recent earnings quarter for Latin American operators offered an altogether more positive picture.
While the spike in fuel prices clouded the profitability outlook, second-quarter results underlined that many carriers in the region had comfortably passed pre-pandemic levels of revenue. For those that have not yet done so, the landmark has at least moved within touching distance – something that seemed some distance away even last year.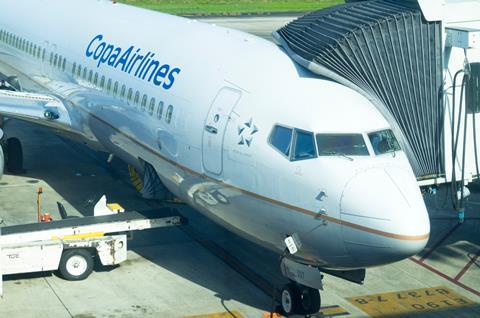 Indeed, in any other circumstances, the airline financial performance in 2021 would have been a cause of alarm.
FlightGlobal analysis of the 50 leading global airlines groups shows they posted a collective operating loss of just over $11 billion in 2021. That is based on data covering 43 of the 50 biggest airline groups by revenue for whom profit figures are available.
That, however, is a marked improvement on the $100 billion the same groups lost in 2020, when the Covid outbreak resulted in the abrupt closure of borders and airlines were left with the same costs but a severe drop in revenue.
That global picture was evident among carriers in Latin America. Revenues rose across all leading players in the region for whom results have been released for 2021. However, almost all remained some way below the highs enjoyed before the pandemic.
The region's three biggest operators going into the crisis, LATAM Airlines Group, Avianca and Aeromexico, were continuing to work through formal financial restructurings last year and all remained in the red.
The region's biggest airline group, LATAM, lifted revenues by almost a fifth last year to just over $5.1 billion. That though is still less than half the $10.4 billion recorded in 2019.
Notably cargo, as seen elsewhere across the industry, has played a significant part in the recovery. Freight revenues of over $1.5 billion last year were 44% higher than in 2019 and accounted for almost 30% of LATAM revenues. That compares to comprising less than 10% of its 2019 revenues.
Aeromexico revenues climbed 69% last year to just over Ps45 billion ($2.2 billion), though remained a third down on pre-crisis levels. While the SkyTeam carrier has increased its air cargo activities as well compared with 2019, it still only comprises around 10% of its total revenues.
Full-year 2021 results for Colombian carrier Avianca were not available, though revenues after nine months of last year stood at around $1.4 billion.
Planned partner in the Abra Group, Brazilian carrier Gol, lifted its revenues by 17% to Rs7.4 billion ($1.4 billion) last year. That though is still well below the Rs13.9 billion recorded in 2019.
Fellow Brazilian carrier Azul increased its revenues more sharply in 2021. It generated almost Rs10 billion in revenues, only 13% down on pre-crisis levels and above Gol by that metric.
Notably, Azul also posted a small operating profit for the year of Rs47 million – though it recorded a net loss of Rs4.8 billion for the same period.
Panama's Copa Airlines was another carrier to return to profit last year, both at an operating and net level. The pandemic had ended Copa's long run of operating profits, but it returned to the black with a surplus of $146 million in 2021. That was achieved on revenues of $1.5 billion, which were up 89% on 2020, but still below the pre-crisis high of $2.7 billion.
Aerolineas Argentinas revenues in local currency climbed back a quarter last year versus 2020, though were still more than a third below pre-crisis levels.
Low-cost carriers, with their strength in short-haul and leisure markets, have been the operators to recover fastest from the crisis. In Latin America that was further underlined with two of the most striking financial performances in 2021 coming from Mexican low-cost operators Volaris and VivaAerobus.
Both carriers passed pre-crisis revenues last year. Volaris posted revenues of PS44.6 billion in 2021 – more than double than turnover of the previous year and far outstripping the Ps34.8 billion of 2019. That year Volaris revenues were half those of Aeromexio. In 2021, the two carriers' revenues were almost on a par.
VivaAerobus revenues of Ps20 billion last year were 57% higher than its pre-pandemic peak.
Both airlines also recorded profits for the year; VivaAerobus posting an operating profit of Ps3.5 billion and Volaris an EBIT result of just over Ps8 billion.
HOW IS THIS YEAR SHAPING UP?
That growth trend for the Mexican budget carriers has continued into this year as pandemic restrictions continued to ease.
VivaAerobus revenues at the halfway stage off 2022 were more than double the same six months in 2019. Volaris revenues were 43% higher over the first half.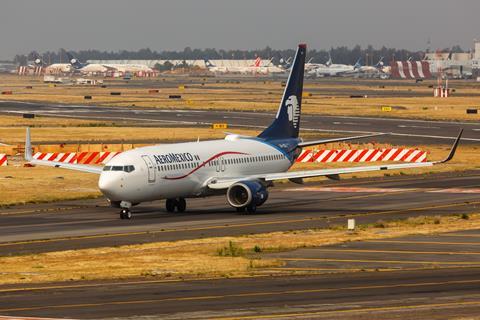 However, the sharp rise in fuel prices has hit the bottom line, Volaris posting an EBIT loss and VivaAerobus operating profits down by 72%.
Aeromexico also reported growth. First-half 2022 revenue of Ps32.1 billion was 90% up on the same period last year. It almost reached operating breakeven during the first six months, driven by a second-quarter profit of Ps626 million.
Copa revenues of $1.26 billion over the first half of this year closed to within 4% of 2019 and were 8% above pre-crisis levels in the second quarter. While cargo revenues have jumped 50% compared with the first half of 2019, at just under $50 million, they still represent a relatively small portion of Copa revenues.
Copa recorded an operating profit of $87 million in the first half, though that is 55% below pre-crisis levels – again reflecting the impact of rising fuel costs.
LATAM Airlines Group revenues more than doubled over the first half compared with 2021 and are now within 15% of pre-crisis levels. It remained in the red at the halfway stage of the year. It expects to exceed pre-crisis revenues next year, with a forecast of nearly $11.5 billion. Under a revised business outlook issued at the end of August, as it prepares to exit US Chapter 11 protection, it sees revenues rising to just under $14 billion in 2027.
Gol passed 2019 revenues during a strong first quarter of 2022 and these were again 3% above pre-pandemic levels for the second quarter.
Azul meanwhile reported a third consecutive revenue performance above pre-crisis levels in the second quarter. Indeed, its revenues of Rs3.9 billion were 50% higher than the same period in 2019 and marked the airline's highest quarterly revenue figure.