Conventional wisdom would suggest that surging fuel costs, combined with a slowing in global GDP growth and the inflationary squeeze on household incomes could only mean one thing for airline fortunes.
Yet after two pandemic years in which international flying, if possible at all, has been cumbersome and at the mercy of changing government rules, this is no normal time. Travel demand remains strong, arguably too strong at times for a recovering air travel industry to keep pace with.
For new IATA chief economist Marie Owens Thomsen, it is a reminder that nothing stays the same. "Very few relationships in economics are constant or linear, everything changes all the time.
"Now it seems people don't really care what the price is, they just want to travel if they can. That is what we see in terms of passenger numbers," she tells FlightGlobal during an interview ahead of this year's AGM which opens on 20 June.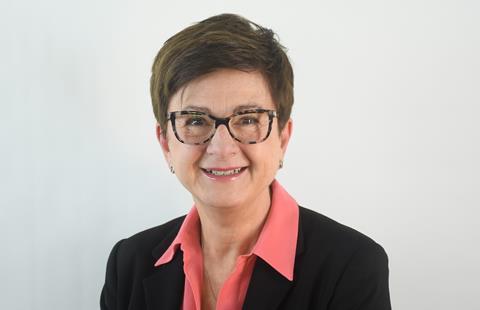 IATA will at the AGM provide an update to its October industry outlook for 2022. Its initial outlook for this year was for net losses to be cut to $11.6 billion, with only North American operators returning to the black.
It says much for the depths of crisis that even this level of loss – deeper than the industry loss in 2009 after the financial crisis – would mark a sharp improvement on the past two years.
While a string of economic and geopolitical factors complicate the picture, Owens Thomsen is clear on what will have the most significant impact for airlines.
"The main driving force behind activity in the sector is still whether there are travel restrictions or not on the passenger side. That is still the dominant factor. As soon as restrictions are eased or removed, we see this instant pick-up in demand for travel.
"We cannot really know what is going to happen in the future," she adds. "[But] it would be too blissful if we were to think this was always going to be the case, and therefore I wouldn't be surprised if 2022 is some kind of high in terms of growth rates in passenger travel – and 2023 might experience a slightly lower growth rate."
She points to the slowdown in global GDP growth rates, noting there is little reason to believe this will change much in 2023, while she also expects oil and fuel prices to stay high next year. Energy prices are also likely to hit household budgets harder too.
That inflationary impact has at least been softened by relatively low unemployment levels. "When [in 2020] we had over 14.7% unemployment in the US, I think very few people would have thought we would be back at 3.6% now," she says.
"So inflation is eating up purchasing power on the one hand, but the fact people are employed means they are at least earning, so that is a buffer at the current point of time," she adds.
"So as long as unemployment rates don't start rising again, we should be able to look forward to a decent global economy and therefore a decent aviation market next year."
One of the key inputs to airline financial health is fuel costs, which have spiralled further since Russia's invasion of Ukraine, with the barrel price of Brent crude oil touching $120.
However, Owens Thomsen cites the 2011-14 period, when airlines were reasonably profitable despite high fuel prices and global GDP growth averaging around 3.5%.
"It's obviously not helpful, but we have been there before and survived before and it hasn't necessarily meant disaster for our industry, and I dare to think we are going to experience something similar to that period this year and next."
Owens Thomsen began her new role in January. She joined from Banque Lombard Odier, where she served as head of global trends and sustainability since 2020. Prior to that she was global head of investment intelligence from 2011 at Indosuez Wealth Management, and previously held chief economist and related roles for Merrill Lynch, Dresdner Kleinwort Benson and HSBC.
"What I could see already from the outside was this treasure trove of proprietary data that IATA has thanks to our member airlines, and as an economist we really like having this kind of exclusive raw material as inputs for our research, so that was highly appealing," explains Owens Thomsen about the role.
"And also from the outside it looked like a somewhat under-researched field and lots of misconceptions I believe in terms of what's going on in this industry, and that too felt like very fertile terrain for research."
She observes an industry caught between monopolies and duopolies at one end of the value chain and "this kind of global, instant price discovery" for consumers at the other. "That is a phenomenal benefit to consumers. Most things we don't [have it for] and we find it really difficult to compare. With flights, you have it all," she says.
"So that is an oddity that we are stuck in the middle there with some difficulties producing regular sustained profits as an industry – instead we are caught a bit in the middle and subject to the impact of absolutely everything."
She notes a more fundamental question is how business models will adapt, and cites innovative developments being seen in the market at the moment.
"How should airlines really operate so the industry as a whole can deliver dependable profits on a regular basis and be less thrown about by business cycle vagaries and any other form of crisis that happens in the universe?" she asks.