Ahead of this year's IATA AGM in Boston, FlightGlobal spoke to the airline association's director general Willie Walsh about his aims for the gathering – and his views on the challenges and opportunities ahead for the airline industry
For IATA director general Willie Walsh, the in-person portion of this year's AGM gathering in Boston sends a "very good signal" about the airline industry's recovery momentum.
"We wanted to do the AGM in person," he tells FlightGlobal on the eve of this year's event. "We're very keen to demonstrate that we're back doing business face-to-face."
An "excited" Walsh notes how encouraging it is that US embassies have been helpful in facilitating national interest exemptions for AGM delegates. "That in itself is a positive," he says. "The industry is seen as important."
Indeed, with delegate numbers "way better than we had expected", IATA and Walsh are in Boston with an upbeat message for the industry after 18 months that most would rather forget – tempered by his insistence that there is still much work to be done.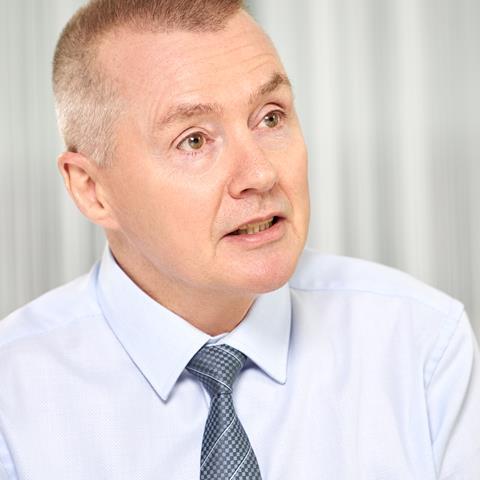 "We are seeing more positive signs; we have to be more optimistic going into this AGM than we were going into Amsterdam this time last year," he states.
The turning point for airlines was the June-July period this year, Walsh recalls, with the reopening of international markets in Europe being a strong indicator that developments were heading in the right direction. Then came a pleasant September surprise, as the Biden administration announced a relaxation of the USA's border restrictions.
"The announcement of fully vaccinated people being able to visit the US from November is another significant step forward and I think it sends a message to other large international markets," Walsh states.
Even in Asia-Pacific, where international travel remains most depressed, there are tentative signs of improvement.
"We've had Singapore talking for some time about opening their borders," Walsh says. "They've been very direct with people saying 'we recognise we've got to live with this virus, so we've got to transition from a zero-Covid approach to a managed approach'."
Nevertheless, big challenges remain in some markets.
IMMEDIATE RESPONSE
In countries that still have significant barriers to entry, "the problem now is not one really caused by the virus, it's caused by the restrictions that governments continue to have in place", Walsh says. "Because all of the evidence supports our view that once the restrictions are relaxed or removed, you see an immediate response from customers.
"And that's very healthy. A fear of flying does not exist."
But while "the world isn't moving at the same pace", Walsh is pleased that "we're gradually seeing a movement towards a consensus".
"Once people can travel with confidence and once the exorbitant price of testing has been removed or reduced, we'll see a very strong recovery," he says.
Willie Walsh on…
Sustainability
"We need everybody else to step up and feel a bit of pain. If they're not squealing – airports, air navigation providers, aircraft and engine manufacturers – we need to see action"
The UK government
"I continue to be baffled by what goes on in the UK, where they make announcements about changes and then postpone the introduction of the changes for no reason whatsoever"
'Monopolistic' suppliers
"They are led by a rogues' gallery of companies who always make very nice, flowery, positive public statements and then show their true colours by pursuing massive increases in charges"
His role at IATA
"I've only one thing I want and that's the members being pleased that we serve and represent them. It's not about big fancy campaigns, it's about how members respond to what we're doing"
Ultimately, that makes the outlook for 2022 far more encouraging for the industry.
"We believe 2022 will clearly be a much better year than 2021," Walsh says. "There are still some challenges, but we'll have a much better year.
"The industry has demonstrated its resilience, demonstrated its ability to respond to crises, and I think we are now going into the cautious re-establishment of networks across the world."
As that plays out, IATA's work with aiding the industry's recovery still has a long way to run.
BALANCE SHEET WOES
For airlines themselves, even a strong traffic recovery will not be enough to cover the huge cracks that have opened up in balance sheets during the crisis.
"Airline balance sheets have been severely stressed as a result of the financial damage that has been done and that will take time for airlines to repair – and that's all airlines," Walsh says.
That, unfortunately, means "some airlines remain very vulnerable and we should expect some to fail", he observes.
At the same time, Walsh is not sure that consolidation – or any other fundmanntal changes in the industry – will be a defining feature of the initial recovery.
"Given that balance sheets are weak, it's going to be a brave move by an airline to enter into traditional acquisitions, particularly if there is cash involved," he suggests. "I think there'll be a cautious approach, certainly in the next two, three, maybe four years, as people focus on helping themselves with their balance sheets."
The recovery also brings other challenges into focus.
"We've got to hit back hard against the monopoloistic suppliers in our value chain who have demonstrated once again that they have no understanding of commercial realities," Walsh argues. "We've seen announcement after announcement on the part of some airports and some air traffic navigation providers of their intention to recover lost revenue through increased charges."
Sustainability is another big topic for the industry – even if Walsh insists that other stakeholders, not airlines, need to do more on the issue.
"I don't think there's pressure on the airline industry," he says of sustainability strategies. "The industry genuinely has been taking steps to improve… airlines have been alive to this for many years. We were out there ahead of the game."
Among the stakeholders that could do more on sustainability, in Walsh's view, "airports talk about doing things, but it's easy for them, because… anything they do they say 'I'm going to transfer the cost of that to the airline'".
The big airframers also need to step up, he says.
"Boeing and Airbus talk about new technology but quite honestly I don't think they've done enough," Walsh states. "I think it's time they did a lot more.
"It's not good enough that they just say the answer is in sustainable aviation fuels – we know that. What we want is better technology. Airbus has committed to hydrogen by 2035 – we've got to hold them to that. They need to deliver on a zero-carbon future."
Oil companies have also "got to do a hell of a lot better", according to Walsh.
"They've made a lot of money from airlines over the years," he says. "They need to be developing sustainable aviation fuels, because the technology exists, the commitment from airlines exists, but the problem is supply."
Walsh therefore believes "it's not good enough" that everybody looks to airlines for answers on sustainability.
"Airlines continue to put their money into schemes that will help," he says. "We've put trillions of dollars into new aircraft.
"We need everybody else to step up and feel a bit of pain."
LEARNING LESSONS
On the subject of pain, Walsh also has clear views on what the industry has learned from the devastating impact of the Covid-19 crisis and what it might do differently when the next downturn hits.
"We could have been more vocal early on," says Walsh, who took the helm at IATA in April this year, following the departure of Alexandre de Juniac. "Maybe we were too understanding of other people's problems and didn't push hard enough on the problems we were encountering.
"We have to be prepared to make our case strongly and help governments understand the risks they are dealing with."
He believes there was an expectation in the airline industry that governments would be more responsive in the early days of the crisis, making moves to "get aviation and their economies moving".
It therefore came as a surprise "the degree to which some countries shut down", Walsh says. "I don't think anybody anticipated that would happen and I don't think anybody anticipated they would continue for as long as they have."
Walsh takes a "very clear" message from that: "We're dealing in the main with governments who are extremely risk-averse and who are prepared to put livelihoods at risk and are prepared to take massive economic risks."
He further takes issue with the fact that some restrictive measures introduced by governments during the early weeks of the pandemic – when little was known about the virus, let alone the vaccines that would eventually blunt its impact – have endured for the entire crisis.
"We are now dealing with a much better known situation and the immediate risk in terms of health has been addressed," he states, arguing that health measures and travel restrictions must better reflect that reality.
MEMBER FOCUS
Addressing such challenges is part of a lengthy to-do list, reflecting the fact that "IATA is very much focused on doing whatever we can to help our members, serve our members, represent our members", Walsh says. "And I think we're doing that well."
That progress has been helped by the "response I've seen from the people within IATA", he states, adding that he is "pleased with the feedback that I'm getting from airline CEOs".
But he is under no illusions about the scale of the task ahead.
"There's a hell of a lot of work that we need to do," Walsh says. "It's important that IATA is a strong voice – we can speak out much more freely than maybe some individual airline CEOs can. It does fall to us to be more vocal and more direct.
"It's my intention to continue doing that, as long as it's what our airline members want."