Malaysia Airlines will adopt a "wait and see approach" to emerging sustainable technologies in aviation – including electric vertical take-off and landing (eVTOL) and hydrogen-powered aircraft – as it focuses on near-term initiatives such as sustainable fuels.
Philip See, chief sustainability officer at airline parent Malaysia Aviation Group, says the company has "been in conversations" with urban air mobility players, especially during the pandemic.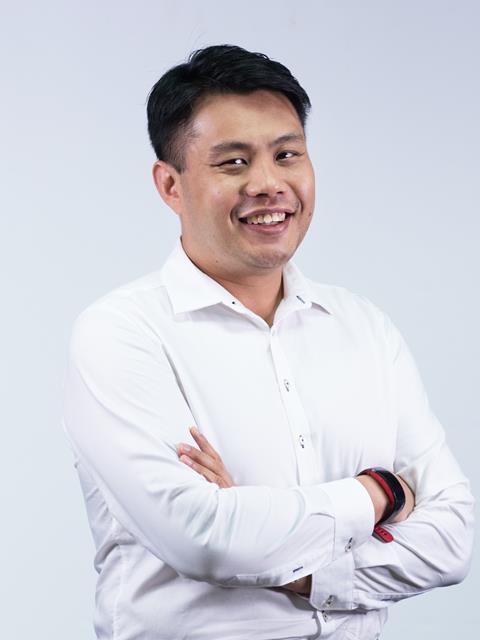 See, who was speaking to FlightGlobal on the sidelines of the Aviation Festival Asia 2022, says the group will "take a look at how the economics" of such technologies will "pan out" in the future.
"We see some interest there globally, but we are not necessarily going to be a pioneer or leader [for that]…It is not something that we will be implementing over the next two to three years," he adds.
See assumed the position as the group's sustainability chief in late-2021, while concurrently being the CEO of MAG low-cost unit Firefly.
See tells FlightGlobal that the airline group has four near-term priorities in the journey to net-zero emissions: aircraft efficiency, technological enhancements to aircraft, sustainable aviation fuels (SAF), as well as carbon offsets.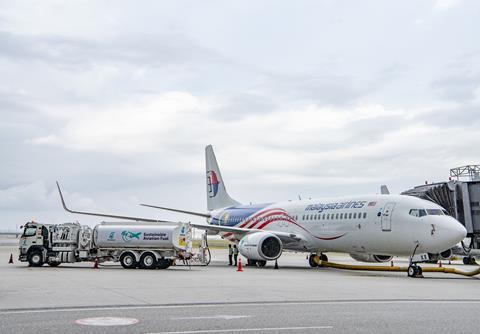 SAF, says See, is a "big mountain" and a key area of focus for the airline group. Malaysia Airlines recently completed its first passenger flight powered by a blend of SAF and jet fuel.
The flight, from Kuala Lumpur to Singapore, was operated by a Boeing 737-800 with SAF produced by Neste and procured by national energy company Petronas.
It followed a SAF-powered cargo flight from Amsterdam to Kuala Lumpur.
"[It] was important…to bring awareness and bring to light the importance of sustainability to to…our internal organisation…but to also our customers, passengers, and also to key stakeholders in government," says See.
However, he tells FlightGlobal the airline is "not likely" to be scheduling in SAF-powered flights in the next one or two years.
Instead, the airline group will be "tactical" in its approach: "The goal is to try different environments, technologies…to show how resilient it is. We're not going to do the same thing over and over again."
"Whether it will be structured as part of our schedules, that's not going to likely happen next year," he says.
One reason for that is because infrastructure for the production, use and distribution of SAF has not been widely rolled out.
Asked about passenger feedback on the airline's first SAF-powered flight, See points out that the Kuala Lumpur-Singapore flight was about 80% full, "a testament to the interest" of airline customers.
"Naturally there will be people who are nervous [because the SAF comes from cooking oil], but the SAF only makes up 30% of the total fuel used," he says, alluding to concerns raised in the lead-up to the first SAF-powered passenger flight.
"People will still get nervous, but what we have to demonstrate is…[flights like these] happening on different aircraft type, different routes, different mission types, then people will get more socialised to it," adds See.
He is optimistic about the near-term sustainability efforts from MAG. While acknowledging that "there are many barriers" for the airline sector to achieve net zero emissions, he believes there will be a "step change, instead of gradual change".
He says: "Where I stand now and see, it is challenging, but if we have a conversation in three or four years, it will be a very different tone, simply because of the way technology is evolving so fast."