When the AirAsia Group released its full-year results in early July, an accompanying auditor's report raised the red flag on its dire circumstances.
Citing the group's deteriorating finances — it posted a full-year net loss of MYR283 million ($67.9 million) in 2019 — as well as the ongoing coronavirus outbreak, accounting firm Ernst & Young said: "These events or conditions… indicate existence of material uncertainties that may cast significant doubt on the group's and the Company's ability to continue as a going concern."
The sombre mood was underscored by group chief Tony Fernandes, when he described the coronavirus crisis as the "toughest challenge" the airline has faced since it began operations in 2001.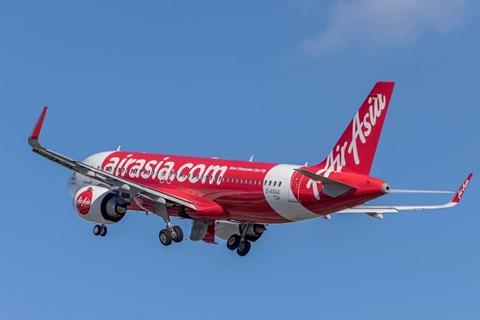 It is a far cry from the heady days of years before, when it launched units across the region, from Japan to India to the Philippines, and ordered aircraft in large numbers.
When the pandemic shut down travel, AirAsia had no choice but to "temporarily hibernate" most of its fleet across the network. Fernandes also said that the group will not take any new aircraft this year.
Once touted as the next phase of growth, Asia-Pacific's low-cost carriers big and small have been impacted by the coronavirus outbreak, some harder than others.
For many, the very business model it thrived on — providing the masses with cheap, no-frills travel in and around the region — collapsed overnight, amid travel restrictions aimed at curbing the pandemic's spread.
The days of rapid fleet expansion have also been curtailed. Fleets, which once numbered the hundreds, sit idle, awaiting the day travel can safely resume again.
JOB, FLEET, NETWORK CUTS
The AirAsia Group is not alone in its woes — its brethren across the region have also found the going tough.
Cebu Pacific grounded its entire operations by mid-March, amid the widening spread of coronavirus, only gradually resuming operations in early June. This led to a collapse in revenue for the quarter ended 30 June, where it reported passenger revenue of only Ps119 million ($2.5 million), a stark contrast to the Ps17.7 billion figure it reported last year.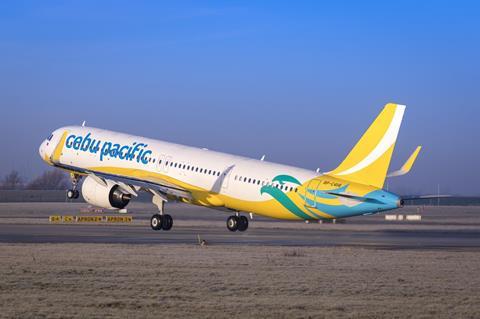 Cebu Pacific swung to a quarterly operating loss of Ps6.3 billion, despite its best effort to curb costs.
Thai low-cost carrier Nok filed for business rehabilitation, while its long-haul joint venture NokScoot went under amid mounting losses and non-existent international travel demand.
Over in Indonesia, Lion Air Group, which is the country's largest privately-run airline group, has been largely mum about its financial situation. However, an indication that business is not as usual came in a July Jakarta Post article, which stated that the Lion Air Group had laid off 2,600 contract employees across its Indonesian carriers, accounting for about 9% of the company's total employees.
The Group also told the Indonesian paper that it was operating at around 10-15% of normal capacity, and said the pandemic had put the industry "in a state of coma".
Singapore-based low cost carrier Jetstar Asia has also had to lay off employees as it struggled to stay afloat. The carrier, partly owned by Qantas, cut five Airbus A320s and axed 180 staff in late June. Compatriot Scoot suspended nearly all flights from March, before it gradually reinstated service from June.
Government bailouts have also been trickier for independent low-cost carriers to get hold of. The AirAsia Group, for instance, has not gotten state support, and has instead turned to banks, lenders and even new investors, to provide a financial boost.
ARE THERE ANY BRIGHT SPOTS YET?
While LCCs are not alone in battling the impact of the coronavirus outbreak, some have felt the effects more acutely than their legacy peers.
Shukor Yusof, founder of aviation consultancy Endau Analytics, tells FlightGlobal that some low-cost carriers entered the pandemic "in bad shape" already, having expanded too rapidly.
"The crisis exacerbates the decline," Shukor adds.
However, he believes that low-cost carriers are more nimble in adapting to the crisis, and should be able to recover faster, compared to their full-service peers.
Given that a global recession over the next few years would dampen corporate travel appetite, Shukor suggests low-cost carriers, with their dependence on leisure, stand to benefit.
He also cites a point-to-point network — "less dependence on hub aggregation" — as well as a short-haul and intra-regional operating network, as being beneficial to low-cost carriers.
Shukor adds that consolidation in the low-cost sector will be inevitable amid the crisis, while the agility of the low-cost carriers allows them to better weather the storm.
Nonetheless, he adds: "Low-cost carriers are able to withstand [the crisis] better than full-service carriers, as [their] strategy is more robust and costs are lower."
And as recent events have shown, low-cost carriers are slowly beginning to adapt with the "new normal" the pandemic has brought about, from venturing into new revenue streams, or simply by looking at its own backyard.
Scoot, for instance, recently modified one Airbus A320 into a temporary freighter, tapping on demand as an alternative revenue source. That aircraft has already flown its first flight from Fuzhou, and will operate four more cargo charters by the end of August.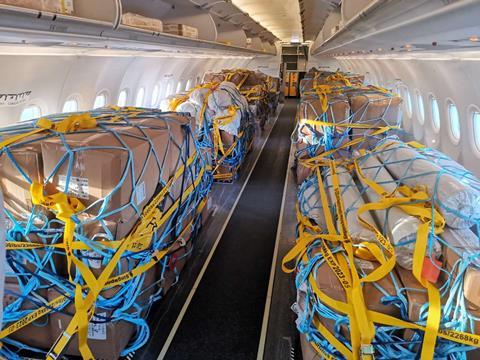 Scoot is also in the process of converting a second A320 in its fleet into a similar configuration, as it hopes to grow cargo capacity while international passenger travel demand remains closed off for now.
As for AirAsia, it said in its latest quarterly earnings that it will focus on domestic recovery as an immediate priority, as lockdowns imposed by local governments begin to ease up.
Fernandes, commenting on the second-quarter results, took on a more optimistic tone. He said the group has reduced its costs "significantly" — through network optimisation and improved pricing strategies — in recent months, and is "actively exploring" capital raising opportunities in its operating markets to help in cash flow levels.
"We believe we have set the right foundations for the airline in the second quarter of 2020 as we move into the second half of the year, with the continued understanding of our customers and support from our lessors, hedge counterparties and business partners," he said.
For Asian low-cost carriers, it will be agility that will, hopefully, see them through this difficult period, even as many will emerge looking somewhat different from their former selves.