Global demand for passenger travel has undoubtedly stepped up in the early months of 2023, as the recovery from Covid-19 continues.
Notably, IATA data for January 2023 shows that after months of plateauing against 2019 levels, passenger demand recovered significant ground against 2019 as the year began. Global demand measured in revenue passenger kilometres (RPKs) was 15.8% down on January 2019 for the month, having spent most of the second half of 2022 down around 25%.
Every region recorded an improved RPK metric in January, but the biggest boost came from Asia-Pacific, where the deficit from 2019 surged from -44% in December to -30% in January.
"The rapid removal of Covid-19 restrictions for Chinese domestic and international travel bodes well for the continued strong industry recovery from the pandemic throughout the year," says IATA director general Willie Walsh.
Helpfully, China this week eased the final part of its Covid-19 travel restrictions, re-allowing visas to be issued and expanding the list of countries for outbound tour groups.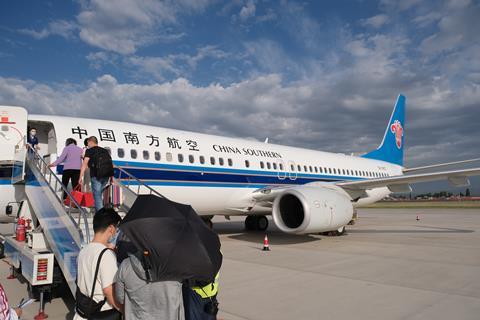 Furthermore, IATA data shows North American capacity – measured in available seat kilometres – exceeded 2019 levels in January, with RPKs just short of that milestone by 0.4%.
Intriguingly, the relatively advanced nature of the North American recovery means it is starting to see signs of what market 'normalisation' looks like.
This week, for example, United Airlines said it has reduced its revenue expectations for the first quarter of 2023 due to a "seasonality shift" in post-pandemic passenger travel behaviour.
While the carrier still expects unit revenues to be significantly above 2019 in all months of this year, it says that lower-demand months such as January and February are growing less than higher-demand months.
In the other big airline market of Europe, meanwhile, IATA put demand in January at around 11% down on 2019, having been 14% down in December.
Releasing data around the same time, airports body ACI Europe said January saw "the best monthly performance" since the pandemic hit, "and thus closest to a full recovery".
Read the newsletter for free every week by signing up to the Airline Business Weekly Briefing