Philippine Airlines (PAL) is enjoying the fruits of a major restructuring exercise undertaken during the coronavirus pandemic, with a reduced cost base helping the carrier to profitability.
PAL president and chief operating officer Stanley Ng is upbeat about the airline's prospects, stating a long-term ambition to add services to support the Philippines' global diaspora, and the potential long-term addition of Europe routes.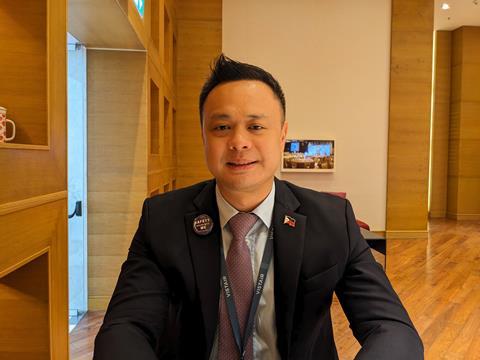 "Last year was a very good year actually and for this year we're quite optimistic," says Ng. "It could even be better than last year."
A post-pandemic travel boom helped PAL swing to an operating profit of $298 million in 2022, its first positive performance since 2019.
Ng spoke with FlightGlobal at the recent IATA World Safety & Operations Conference in Hanoi, Vietnam.
He says that the carrier's restructuring has had a major impact on the company's ability to compete profitability with low-cost rivals.
"The restructuring did its part to reduce lots of liabilities, and we were able to restructure a lot of loans, which we are still paying today," he says.
"However, operating costs have come down and the impact to Philippine Airlines is really significant. Because with the lower cost basis we have today, we are able to price our fares quite competitively with other carriers."
Another legacy of the restructuring is PAL's ambition to build what Ng refers to as a "performance-linked culture", in which employees enjoy bonuses when the carrier is profitable. The strong 2022 result saw staff receive a "significant bonus," which goes some way to supporting morale at the airline.
As for PAL's fleet, Ng says 76 aircraft are in service, but supply chain issues and the problems facing the Pratt & Whitney PW1100 engine have grounded a trio of Airbus A321neos, nearly one half of the carrier's eight-strong fleet of the type. Thse same engine issues could well see more of the carrier's A321neos out of service.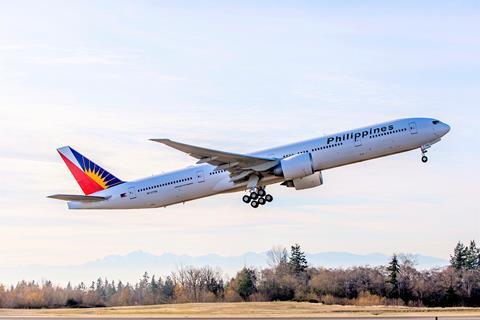 Ng adds that P&W has been supportive of the carrier, and that he tries to consider things from the manufacturer's perspective. That said, he feels that existing rather than new customers should be first in line for new engines.
"The existing customer is paying lease and rental, but cannot actually use those planes to generate revenue," says Ng. "I think that's something to be considered, rather than delivering to new customers. It would be an opportunity lost, but there's no significant impact because they're not paying leases yet anyway."
In the widebody segment, the carrier operates a pair of A350-900s and nine Boeing 777-300ERs. It previously had six A350-900s, but four left the fleet as part of the restructuring. One 777 will also leave the fleet at the end of the year.
The reduced A350 inventory has created operational challenges, he notes: having a solitary spare aircraft means it is harder to swap in a common type in the event of a technical issue. The Airbus widebody's different seating configuration to the 777s also restricts the airline's ability to use the Boeing type as a replacement.
In June, PAL ordered nine A350-1000s to be delivered in the 2025-2027 timeframe, ultimately replacing the 777s. Should demand prove exceptionally strong in the coming years, however, the carrier may consider extending the leases of the 777s.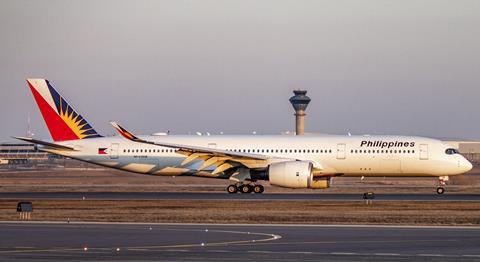 Ng also says there will be another round of widebody orders at some point, particularly for aircraft to serve medium-routes that the carrier now services with 10 A330-300s.
On challenges, Ng cites slot constraints at Manila's Ninoy Aquino International airport, an older facility that has a single runway. While air traffic control modifications can increase capacity, ultimately Manila will need to move to a two-runway system.
He also cites a lack of skilled manpower, particularly in areas such as MRO. He says the carrier aims to work with the government to boost training opportunities for young people who can eventually join the industry.
"Demand definitely exceeds capacity today, so we're still cautiously optimistic about the aviation industry although we've seen almost two years of resurgence already," adds Ng.
"We want to grow, but at a pace that we make sure that we can manage, because behind growing we still need a lot of training, manpower support, and back-end innovation. They are all needed in order to make growth successful."