It is not for nothing that IATA director general Willie Walsh described the challenges faced by airlines going into 2023 as "complex".
That complexity stems from the industry emerging confidently from its biggest-ever crisis while concurrently being battered by a range of headwinds that Emirates president Tim Clark earlier this year rated as "9/10" on a scale of seriousness.
They include continued travel restrictions in the huge Chinese market, war in Ukraine, high jet fuel prices, US dollar appreciation, high inflation, slowing GDP growth, and the potential for rising unemployment and higher real interest rates.
Countering that narrative, IATA delivered its 2023 forecast on 6 December after a bumper third-quarter earnings season for great swathes of the airline industry, as more and more carriers benefited from the release of Covid-19 travel restrictions and demand outpaced the return of capacity, boosting fares.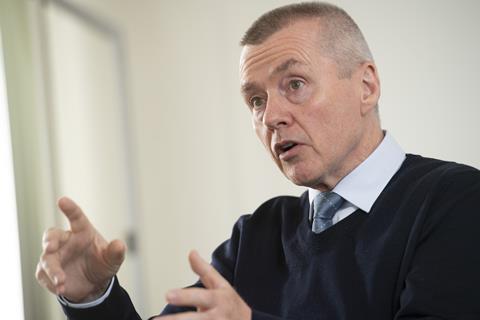 And alongside strong evidence that forward bookings are so far holding up going into the northern hemisphere winter, IATA also cites "upside risks", including peace in Ukraine – "always the superlative growth policy" – and the end to lockdowns in China, progress towards which happened hours after it had delivered its forecast.
So while Walsh was using a truism when he said that the only guarantee was that IATA's 2023 forecast would turn out to be wrong, his choice of words was particularly pertinent as 2022 comes to an end and contradictory factors offer limited reassurance on what next year will bring.
Indeed, for every claim that post-Covid pent-up demand will endure into 2023, with capacity struggling to keep up with demand and yields remaining above 2019 levels, there is a factor that could at least partly offset the positive developments, such as the erosion of consumer spending power amid high inflation, or the tricky cost environment for the airlines themselves.
Still, in broad terms, IATA's baseline scenario predicts that the industry recovery will remain on track next year.
PROFITS RESTORED?
Notably, it forecasts that airlines will return to profit in 2023 on a global level for the first time since Covid-19 hit – albeit a "razor thin" one of $4.7 billion. That is driven by an $11.4 billion contribution from North American carriers combining with tiny positive contributions from Europe and the Middle East to partially offset continued losses in Asia-Pacific, Latin America and Africa.
The latter regions will have to wait until 2024 – or perhaps longer, given profitability was not a given pre-Covid – to see profits, IATA suggests.
"Each passenger carried [in 2023] is expected to contribute an average of just $1.11 to the industry's net profit," Walsh states, reflecting the parlous nature of the profit forecast. "In most parts of the world, that's far less than what is needed to buy a cup of coffee."
The profit would mark a swing from the $6.9 billion loss forecast for 2022.
IATA net result/forecast by region (2019-2023)
| Region | 2019 | 2020 | 2021 | 2022(f) | 2023(f) |
| --- | --- | --- | --- | --- | --- |
| North America | $17.4bn | -$35.1bn | -$2.3bn | $9.9bn | $11.4bn |
| Africa | -$0.3bn | -$1.8bn | -$1.1bn | -$0.6bn | -$0.2bn |
| Asia-Pacific | $4.9bn | -$45.0bn | -$14.8bn | -$10.0bn | -$6.6bn |
| Latin America | -$0.7bn | -$11.9bn | -$7.0bn | -$2.0bn | -$0.8bn |
| Middle East | -$1.5bn | -$9.4bn | -$4.7bn | -$1.1bn | $0.3bn |
| Europe | $6.5bn | -$34.5bn | -$12.1bn | -$3.1bn | $0.6bn |
| Total | $26.4bn | -$137.7bn | -$42.0bn | -$6.9bn | $4.7bn |
Forecast industry revenues of $779 billion in 2023 would equate to around 93% of those seen in 2019, and would outpace costs of $776 billion – just. It is no wonder that Walsh says there is "much ground to cover" to put the industry on a "solid financial footing".
Within those global revenues, the proportion attributed to cargo is beginning to normalise after its outsized role during the pandemic, with freight yields looking dreadful against 2021 levels but strong versus pre-Covid figures.
Furthermore, IATA maintains that 2024 is still the year in which global pre-pandemic passenger numbers are expected to be equalled or beaten.
But the association also notes that the economic and geopolitical risks in its forecasts are very much skewed to the downside.
IATA's chief economist, Marie Owens Thomsen, highlights two of the main economic headwinds: high oil prices and the strength of the US dollar.
"With the absolutely stunning appreciation of the dollar… we all understand the amount this adds to the cost base for all non-dollar-earning airlines around the world," Owens Thomsen states.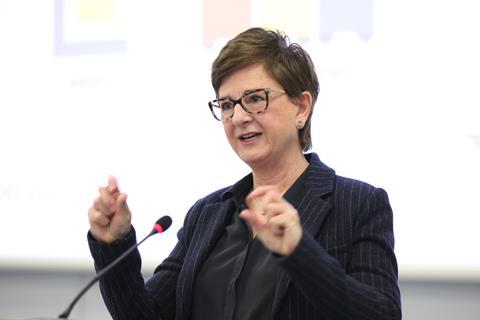 Moreover, she adds, the persistently large gap between jet fuel and crude oil prices – known as the crack spread – is likely to persist into 2023.
"It's a sad thing for our industry that we will benefit less than other industries from the declines in the Brent price, given that we use jet fuel," she says, referencing IATA's projection that Brent crude prices will be lower year-on-year in 2023. "So that cost base is likely to remain elevated."
IATA notes that at the end of November, the crack spread was $40 per barrel – some 47% of the crude oil price of $84 per barrel and roughly one third of the jet fuel price. Aside from a blip during the financial crisis in 2008-2009, the spread had averaged in the $10-15 per barrel range so far this century, until it rocketed as jet-fuel demand bounced back when the Covid recovery began in earnest, amid a lack of refining capacity.
"There is every reason to expect this spread to remain high next year," Owens Thomsen states, citing projections that there might be some relief from the jet fuel production tightness as the year goes on.
"Of course, it's even more elevated for everybody who has to pay for these energy imports in dollars, if they are not earning those dollars themselves," she adds.
The share of fuel in total airline costs is around 20-25% in "normal" times, IATA notes, but is trending around 30% going into 2023.
Cost pressures from labour and "skills and capacity shortages" are also a theme going into next year, the association suggets, alongside infrastructure charges.
Furthermore, while pent-up demand for travel has so far "protected the air traffic recovery in that demand has not been very sensitive to slowing growth, nor to high inflation", IATA states that this "fortunate situation can be expected to wane gradually over the next year".
But while IATA acknowledges those headwinds are significant, it also rejects some of the more doom-laden predictions regarding a "global recession".
"We are in a sharp economic slowdown, but we are actually not at all today in the space of a global recession," Owens Thomsen says. "Individual countries are of course in serious recessions… but the global recession ought to be possible to avoid."
She cites projections for global GDP, which show that while growth is expected to slow from around 3% in 2022 to 1.3% in 2023, it is forecast to revert to the long-term average of 3-3.5% from 2024.
"GDP growth has traditionally been the main driver of our industry," Owens Thomsen notes.
Reflecting the uncertainty regarding global GDP growth, however, trends in recent months have been towards the downgrading of expectations. Most recently, Fitch Ratings on 5 December downgraded its forecast for 2023 to growth of 1.4%, from a 1.7% prediction in September, citing an intensified effort by central banks to fight inflation and a deteriorating outlook for China's property market.
Nevertheless, Owens Thomsen says that real interest rates are still negative in most key markets, helping to stop the GDP growth tipping into negative territory.
DEVIL IN THE DETAIL
Overall, IATA describes global economic conditions as "lukewarm", but acknowledges this "clearly masks rising difficulties at many country levels".
That is why, alongside "reasons for optimism in 2023", Walsh still predicts "major challenges" for some airlines, saying there is "a lot of damage to balance sheets that will need to be repaired".
In that environment, his view is that airline managements must keep a "careful watch" on economic uncertainties. Helpfully, he notes that many airlines have built "flexibility into their business models" over the pandemic downturn, making them better able to handle "economic accelerations and decelerations impacting demand".
And for now at least, "there are plenty of jobs and the majority of people are confident to travel, even with an uncertain economic outlook".
He further seeks to reassure the industry that the challenges faced by airlines in 2023 "will fall into our areas of experience".
Given the knife-edge nature of IATA's industry profit forecast for 2023, that experience could make all the difference.