This week's earnings commentaries from two of the airlines most affected by travel restrictions during the Covid-19 crisis show how all corners of the industry are vulnerable to operational challenges.
In the case of Air New Zealand and Qantas, the slow reopening of markets appears to have conferred little advantage in terms of preparing for the restart.
"The pandemic has tested everyone…and aviation has been sorely tested," observes Qantas chief executive Alan Joyce, as he discussed a financial year that saw the Australian group transition from the "existential crisis" of the pandemic to a well-publicised series of operational challenges.
The quick rebound in travel "coincided with a massive labour shortage", Joyce says, which is a "story at airlines and airports around the world".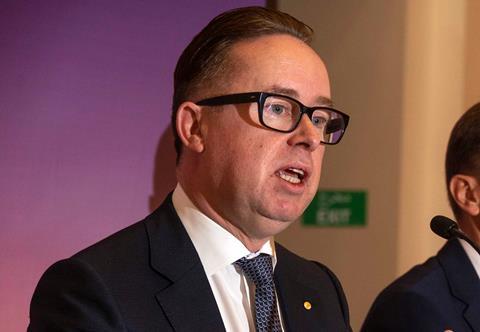 Indeed, citing an "extremely tight" labour market, Air New Zealand chief executive Greg Foran says: "As we've been seeing overseas, travel demand is much stronger than anyone anticipated."
Earlier in the week, Auckland airport chief executive Carrie Hurihanganui also acknowledged the difficult environment, saying: "As aviation rebounds there continues to be some uncertainty about the shape of recovery ahead with global operational challenges, such as labour shortages, currently constraining the system's capacity."
The operational challenges come with Air New Zealand and Qantas still having some way to go to reach pre-crisis levels of international traffic – even as domestic markets reach parity with 2019.
In the wider Asia-Pacific region, data released on 25 August by the Association of Asia-Pacific Airlines (AAPA) shows airlines carried 11.3 million international passengers in July, surpassing the 10 million figure for the first time during the pandemic.
"However, full recovery remains a long way off, with traffic in July averaging only 34% of the corresponding pre-pandemic month." says AAPA director general Subhas Menon.
And while he describes 2022 as looking like "a better year by far", Menon nevertheless warns of "bumps in the road".
"Immediate challenges include operational constraints resulting from manpower shortages, in addition to rising costs amid a distinct slowdown in global economic growth," he states.
That echoes sentiment among his peers in the other major airline markets.
Read this newsletter edition for free by signing up to the Airline Business Weekly Briefing