SriLankan Airlines chairman Ashok Pathirage has had to navigate an extremely challenging environment since assuming his role in December 2019.
A prominent Sri Lankan businessman, Pathirage is also the chairman and founder of local conglomerate Softlogic Holdings, and runs other local companies as well. He joined the national carrier at the end of last year, months prior to the outbreak of the global coronavirus pandemic, which saw the entire airline grounded in early April. The carrier put the time to good use.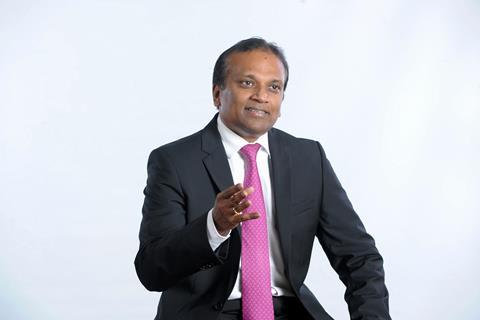 "Our engineering department carried out calendar driven maintenance following the suspension of operations," says Pathirage.
"[Work was] carried out to ensure [parked] aircraft were in flight ready condition. Other regular maintenance was also performed on both widebody and narrowbody aircraft."
He adds that the state-controlled airline has been able to operate cargo and repatriation missions, and that the airline's fleet of 24 aircraft – comprised of A330s and A320 family aircraft – is still in service, although "operational with limited scale."
So far, the airline has operated 76 repatriation flights, returning over 15,000 Sri Lankans who had been stranded overseas in China, Australia, Africa, the Middle East, and Europe.
The airline's cargo work has involved using its passenger-configured Airbus A330s with freight loaded in the cabin. One A330-200 had its seats removed and the word "cargo" added to its normal livery.
He says that the reconfiguration is intended to help boost both imports and exports, and bolster revenues.
The reconfiguration work took place at the airline's hub at Colombo's Bandaranaike International Airport, and was certified by local civil aviation authority. Without seats, the A330 can carry 60 cubic metres of cargo on the upper deck, and 110cbm on the lower deck, for a total payload of 45t.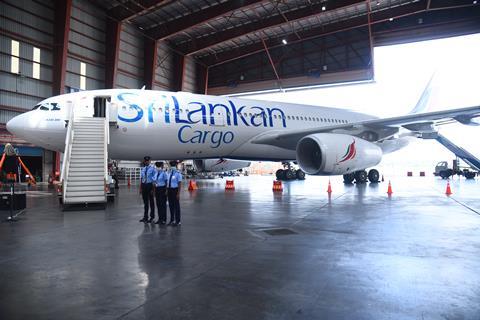 The cargo operation mainly serves China, the Indian sub-continent, South Africa, and the Middle East. Goods carried include fruits, vegetable, live fish, and medical supplies. The A321 fleet has also seen use for cargo missions.
Pathirage adds that a number of measures have been taken in relation to the airline's staff. Some local and expatriate contract staff have been placed on "compulsory no pay" until 31 March 2021, with a salary cut imposed on other staff. In addition, allowances and benefits have been reduced and short term incentives imposed to reduce payroll costs.
In addition, recruitment has been curtailed and a voluntary retirement scheme will be implemented.
The government has also provided loan guarantees to local banks, allowing the airline to access additional credit lines as necessary.
"We expect some of our key markets to recover fast, especially China, and expect to resume operations gradually, once [Colombo's airport] is open for regular operations," he adds.