If Captain Izham Ismail had his way, he would be happily retired after working at Malaysia Airlines for nearly 40 years.
The year was 2017, and the carrier, reeling from the loss of two aircraft three years prior, had witnessed the exit of its second chief executive in two years – ex-Ryanair senior executive Peter Bellew had just left, a year after former Aer Lingus chief Christoph Mueller exited in 2016.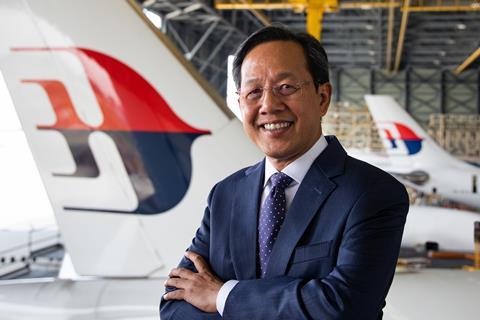 Izham, then the carrier's chief operating officer, was handed a new task: to helm the ailing national carrier and – hopefully – turn its dire fortunes around. Little was he to know that a global pandemic might soon provide the perfect catalyst to get a financial restructuring over the line.
"When I took over office in November 2017…[and] saw the [airline's] balance sheet, my eyes popped out," he says.
"I said [to myself], hey, I think I made a wrong decision here. I should be retiring, instead of taking on this burden," Izham says, breaking into a laugh.
Speaking to FlightGlobal on 23 July, Izham says he set out with one clear goal in mind: "To reset our balance sheet."
Throughout the interview, it becomes evident that Izham was laser-focused on balancing the books from day one as chief of the airline – even if that meant making tough decisions, particularly amid the challenges created by Covid-19.
And despite joking about an early retirement, Izham – or as he is also fondly known, 'Captain' – had the airline's interest at heart when he took over.
After all, he was with the carrier through its "glory days", as he puts it, starting as an airline pilot in the 1980s, before switching over to the corporate side and rising to take its top position.
RESETTING THE BALANCE SHEET
Izham points out that he was not the first to attempt to overhaul the balance sheet at the flag carrier – but he hopes to be the last.
His predecessors have "always been trying to reset our balance sheet", as early as from 2005, but multiple attempts have not borne fruit.
Even when he first took over, he faced difficulty in trying to restructure the airline's finances.
"We were still laden with legacy issues that we were not able to get rid of, because we couldn't get agreement from various stakeholders," Izham says, without elaborating.
Things were looking up in 2019, when the carrier was close to meeting its targeted net income after tax for the year. Still, balance sheet issues loomed in the background.
Then, an opportunity presented itself – in the unlikeliest of times.
When the coronavirus outbreak first struck Wuhan in China in late 2019, Izham knew Malaysia Aviation Group – the airline's parent company – "had to take action quickly".
"I [said to] myself, hey, this is an opportunity for us to reset our balance sheet," he states.
"We started having conversations with our creditors. We got some moratoriums, we got these different deferrals and so forth, [but] it was not good enough. It was kind of … a temporary, stop-gap measure."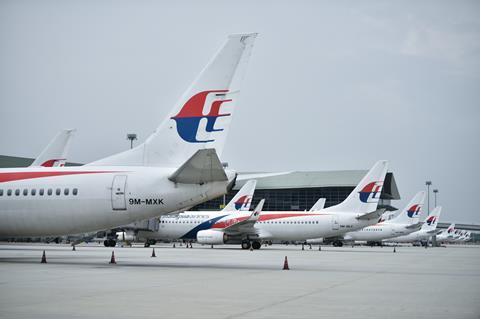 Izham says the group studied the restructuring efforts of airlines around the region, including Japan Airlines and Garuda Indonesia. It did this while speaking with creditors and lessors.
By that time, the coronavirus pandemic had already spread to Malaysia and the region, and Izham recalls having to manage both restructuring as well as pandemic-containment efforts.
By June-July 2020, he says the airline was already drafting the second iteration of its long-term business plan, known as LTBP 2.0.
It was also around the same time that he began engaging the airline's board of directors about his restructuring plans – so much so he met them every week.
By the last quarter of the year, Izham recounts working 20-hour days with his team – even on weekends – both on the business strategy, and a more pressing restructuring plan.
"So, in the daytime, we were having conversations with creditors [who are] on this current timezone. And at night… until four in the morning [we spoke to] the creditors in a different timezone, [in the] UK and America," says Izham.
Meanwhile, another team was overseeing the airline's operations during the pandemic.
'CONFRONTATIONAL' FIRST MEETING
Izham makes it clear that the latest round of restructuring did not get off to a good start. Board meetings at the onset were met with scepticism, especially after Izham said the chances of the restructuring succeeding were "around 10%".
"I turned around and said, what choice do we have? 10% chance is better than no chance at all," he recounts.
Similarly, initial meetings with creditors did not go down well.
"It was not a good first experience with the lessors – they were very confrontational… they were very aggressive because we established a very ambitious timeline," he says.
"We felt that if we prolonged [restructuring efforts], we might lose the window of opportunity when things start to reboot."
By September, when the airline was speaking with its creditors, Izham and his team soon realised the restructuring "was not going anywhere".
"So we restructured our approach: first, [we did not want] to induce pain. Number two [priority was] survivability of the ecosystem… including our lessor, and third, the ability to establish transparency," the airline chief says.
The tone of negotiations changed. "We decided we should meet in the middle," Izham says, and it paid off.
Approval from the UK courts in February this year to commence a "major component" of its restructuring programme also helped efforts to turn the carrier around.
Moreover, sovereign wealth fund Khazanah Nasional Berhad, the airline group's sole shareholder, provided a MYR3.6 billion ($851 million) capital injection through 2025.
What also gave the airline's creditors "final confidence" was the airline's long-term business plan.
The group aims to be "Asia's leading aviation and travel services group" with a focus on Asia-Pacific. While the airline will remain core to the business model, it will tap into revenue opportunities in adjacent sectors, including travel services and e-commerce.
PREMIUM, NOT LUXURY
Part of the broad business strategy has also been to acknowledge what the airline is — and what it is not.
Izham points out that Malaysia Airlines is less as a luxury carrier, but rather, a "premium airline" – something he has been trying to push for since 2018.
"Let's not kid ourselves. We are not Etihad [Airways], we are not Emirates, we are not Qatar [Airways]. This is where I want to [set] the stage right — that Malaysia Airlines is a premium airline," Izham adds, referencing the Gulf carriers who have branded themselves as luxury full-service operators.
"Let's rewind about 20 over years: Malaysia Airlines was the airline…[we] were competing with Singapore Airlines globally. And the likes of Emirates, of Qatar [Airways], they sent their people here to learn from us," says Izham.
Since then, the Gulf carriers have gone "way ahead" of the pack. Even SIA, its closest competitor-turned-partner, has managed to compete "at their level", thanks to what Izham says is a "strong foundation".
"But Malaysia Airlines? We didn't check ourselves in the early stages. We still felt we were … equal to Qatar, to Emirates. But in reality, these airlines… have gone very far in the marketplace," Izham tells FlightGlobal.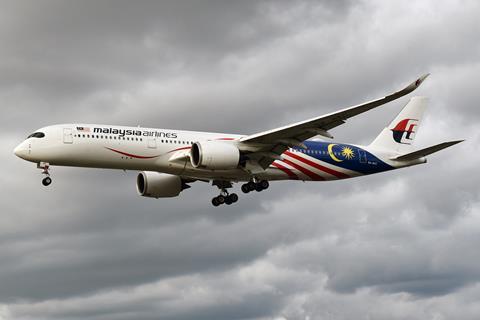 Rather than push Malaysia Airlines to compete against the juggernauts of the luxury market – something which he notes will "require more than the MYR3.6 billion" cash injection – Izham believes the carrier should and can tap into opportunities in a premium market.
"We have a brand that has value – to a certain extent. We have this Malaysian hospitality in us… the warmth of our people, and this also reflects the country, so to speak," he says.
Izham is also acutely aware not to push the carrier to take on low-cost carriers head-on in what he calls a "race to the bottom". This is especially true given that Malaysia is also home to low-cost giant AirAsia Group and Lion Group's Malindo.
"Previously, we were following the market: if our low cost competitor is selling at that [price]… we will try and sell at that.
"But our cost base is so [much higher]. So we were just trying to get load factor, but the yield was horrible," he says.
In 2019, Izham decided the carrier needed to "leverage strongly" on the premium branding — "recognising flexibility, recognising value, and [wrapping]… our fares with products".
As a result, the airline's fare structure was rejigged to multiple price points, each with corresponding levels of benefits, including lounge access, baggage allowance and flight changes.
The effort paid off: Izham reports that the airline's market share went from around 17% pre-2019 to 25% right before the pandemic struck.
"We know we cannot take away the low-cost market, so we just want to add value to the market. That is how we will grow our market share," he adds.
Izham tells FlightGlobal that the carrier is not likely to maintain the wide-ranging network that was the hallmark of its "golden days".
Indeed, the carrier used to serve virtually every inhabited continent in the world in the 1990s to the early 2000s, from Buenos Aires in South America, to Los Angeles in North America, to Johannesburg in Africa.
Izham says: "Yes, those days [were] like wow, you fly to Paris, you fly to [so many other places]. But you know, at the end of the day, it gives me a headache for our profit and loss – why should I [fly] there?
"Malaysia Airlines essentially remains as an Asia-Pacific focused carrier. That's clear to us, at least [for the next] five years. But we are also a global airline, we can deliver products to our consumers through our partners," Izham adds.
It is through partnerships – in-depth cooperation, not "touch and go" – that Malaysia Airlines will rebuild its global network. The carrier recently marked the first year of its joint business partnership with fellow Oneworld member Japan Airlines.
While the airline "wants to fly to more places", Izham says it must "remain steadfast" to its goals set out in its business plan, which is to deepen partnerships in the industry.
THE A380'S FUTURE
On the airline's fleet, the conversation moves to the Airbus A380 fleet, which have been the the subject of retirement rumours for a while.
Izham offers his frank assessment — the superjumbos were "good at the time the decision was made".
Malaysia Airlines has been coy about the fate of the aircraft, until a media briefing in May, when Izham confirmed the aircraft would exit the fleet "in the coming months". Then in July, Malaysia Airlines put up an open tender for the sale of the six jets.
In a separate statement to FlightGlobal, the carrier confirmed plans to sell the jets, stating that it hopes to complete the tender exercise by year-end.
"The airline will follow the due process in evaluating submissions by prospective bidders and expects to complete the exercise in Q4 2021," Malaysia Airlines states.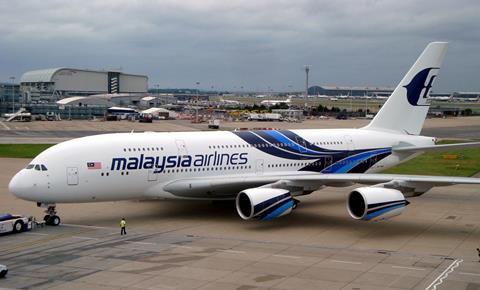 Izham tells FlightGlobal that the airline had been "trying to make the A380 work" over the last five years. But with the airline's refreshed balance sheet, the A380 — and the costs involved — will not fit into the broader airline strategy.
"The A380 doesn't fit our future plan mainly because of the challenging economics involving in operating and maintaining the aircraft," says Izham, pointing out that the fleet is due for heavy maintenance as well as "extensive landing gear overhaul" in the next year or two.
"It doesn't fit our purpose anymore…I don't think the A380 has a future with us," he says.
Ever one to throw in a punch line, Izham quickly adds: "Unless Halley's Comet passes through Malaysia tomorrow, then maybe we might change our minds. You never know, miracles can happen right?"
On the airline's broader fleet strategy, Izham notes that the fleet structure "remains the same" for now, sans A380s. The carrier has a fleet of A350s, A330s, as well as Boeing 737-800s.
Izham says the first priority for the airline fleet will be the imminent introduction of the 737 Max, a type that is still grounded in Malaysia.
"We have committed to to bring in the 737 Max in 2024, or as early as probably 2023. We will have to revisit our widebody campaign soon. And we are hopeful we are planning to revisit that campaign in 2023 launching… a different set of widebody aircraft [from] 2025," he adds.
Izham admits that he doesn't "have an aircraft in mind yet" to replace its existing fleet of widebodies, but that it "must fit the business, must fit the network, [and] must fit the consumers".
Izham adds: "I don't want to reinvent, and put a lot of investment [capital expenditure] on inventories, on hangers, and many more.
"Today I got a lifeline of a [reset] balance sheet… as long as I am sitting on this chair, I don't want to dig another hole."
'LAST 10 METRES'
With the carrier's long-term business plan underway, Izham is visibly relieved. As he puts it: "I feel like Malaysia Aviation Group has been given a new [lease] of life."
Indeed, the restructuring has led the airline to save MYR5.5 billion in 2020, with further cost savings expected in subsequent years.
"I am excited that I can go to market to give the low-cost carriers a run for their money," he adds.
"What is encouraging today [is when] I see that the company has changed culturally, and I see it with my own eyes. People are more innovative. People are more united."
Referencing his comments made earlier about retiring, Izham says: "In my last 10 metres in this organisation, [in] my career, I am very happy to see [the] energy… today, and I am excited of the future. No doubt."