When Willie Walsh retired from his role at the helm of European airline group IAG in September, it seemed unlikely he would leave the airline industry altogether given the impact he has had on it during his career.
First at Aer Lingus, then with British Airways and from 2011 as the founding chief executive of IAG, the former pilot has been among the strongest and most high profile voices among airline leaders.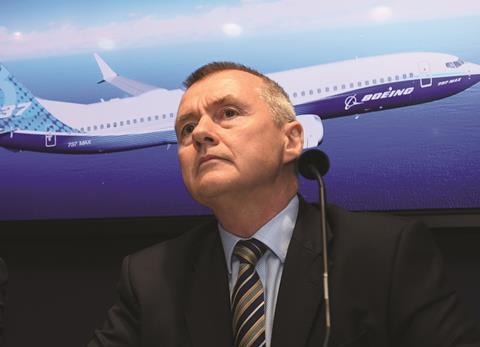 Never one to avoid confrontation, as the unions he has faced down over the years can doubtless attest, Walsh has consistently shown he will not shirk a challenge.
Representing an industry still on its knees and desperately in need of government support to sustain it and help reopen markets will certainly present Walsh with a fresh challenge.
But as he demonstrated a decade ago when he took to the skies on board a BA flight to demonstrate the safety of flying amid the ash cloud disruption to services, Walsh is not afraid of making a stand for what he believes in.
HOW IATA HAS CHANGED ITS VOICE
Walsh will become the eighth leader of IATA, after his nomination to succeed Alexandre de Juniac as director general was formally approved at the IATA AGM on 24 November. He will take up the role from April next year.
Director General
From
To
Willie Walsh
2021
Alexandre de Juniac
2016
2021
Tony Tyler
2011
2016
Giovanni Bisignani
2002
2011
Pierre Jean Jeanniot
1993
2002
Gunter Eser
1985
1992
Knut Hammarskjöld
1966
1985
William Hildred
1946
1966
Source: IATA, Walsh to take over April 2021
The organisation has changed over the years, mostly notably under the leadership of Giovanni Bisignani, who brought more focus and relevance to a sleepy trade association.
Under Bisignani, IATA became more vocal and confrontational in pressing the airline industry cause, both with governments and other stakeholders across the travel chain. Bisignani himself was a high-profile leader – the adding of chief executive to the director general title signalling that shift – directing his trademark 'Basta' (Italian for enough) calls at those that did not act at the pace he wanted.
Former Cathay Pacific chief executive Tony Tyler struck a more conciliatory tone when he took over a decade later. That diplomatic approach was aimed at healing some of the rifts that had emerged among airlines within the industry – notably arguments over state support for Gulf carrier expansion – and in reaching out to industry stakeholders after years of lambasting from Bisignani.
De Juniac took the helm in 2016. While that coincided with a period of sustained financial health and traffic growth, his tenure has not been without its challenges – even before the pandemic hit.
The key issue of aviation's climate change impact – first approached under Bisignani with ambitious targets and then through Tyler as IATA sought consensus for a global carbon offsetting scheme – continued to climb the public's agenda in recent years. At the same time, a shift towards protectionist policies from some states prompted the emergence of the "business of freedom" tagline from IATA.
Ironically Walsh was serving as the airline board chairman during de Juniac's first year in the role. Speaking to FlightGlobal in the summer of 2017 in his capacity as chairman, Walsh noted that de Juniac had brought his own style to the job.
"He's only the seventh director-general or CEO of IATA, so it doesn't come around all that often to have a change in leadership," Walsh said. "You saw the change in style when Tony took over from Giovanni, and now again from Alexandre taking over from Tony. I think it's healthy for the organisation to get different styles of leadership appropriate to the challenges that the industry faces at that stage."
Walsh referenced these different styles in making a short address to the IATA AGM after his nomination was approved – and provided a hint his style will be more direct.
"When Tony Tyler took over from Giovanni Bisignani he told us that he would be a different director general, with a different style but with the same goals, and he was right," he said.
"When Alexandre was appointed he told us that that he understood how governments operate but would not be happy with the speed at which they work, and reminded us that he was a businessman and knew what was needed to lead an airline.
"Both men wanted the same thing. They wanted IATA to succeed and Alexandre has certainly worked hard and I know will continue to work hard until he steps down at the end of March, to achieve that goal."
Walsh adds: "My style will be different to what has gone before me. I too am a businessman. I too understand how Governments operate but I am even more unhappy and more critical of how they get things done or more importantly, in many cases how they have failed to get things done."
WHAT ARE THE IATA PRIORITIES?
IATA's messaging around its AGM has been consistent: the industry remains in crisis, states must support the reopening of markets and systematic testing is the safest way to achieve this.
While recent positive news around the efficiency of potential vaccines has given a more encouraging backdrop to hopes for a way out of the crisis than seemed likely just a couple of weeks ago, IATA executives have reiterated the view that states cannot wait for vaccines, given they are unlikely to become widely available until the second half of 2021 – and potentially much later for some regions.
Even when vaccines are available, testing will be required to keep markets open, IATA argues.
Against this backdrop, IATA now projects the industry will lose $157 billion over this and next year. This all but wipes out the profits the industry made over the previous five years – by a distance the most sustained period of airline profitability in its history.
States have already helped out with an unprecedented level of financial support. But IATA estimates airlines could require up to $80 billion before they return to a cash-positive situation a year from now.
If under de Juniac IATA has asked governments to step up during the crisis like never before, there will be no let up under Walsh, his acceptance speech leaving little doubt where he sees the blame for the aborted restart of international services.
"They [people] have been denied the freedom we provide, not by a virus, but by a disjointed political response and the restrictions put in place by certain Governments who have failed to adapt and to adopt the sensible measures that would have allowed almost normal air services to continue," he says.
"We need more than ever an effective industry body to serve and represent our interests."
John Strickland, from JLS Consulting, says that IATA needs to get its message over to the world's governments and regulators like never before. "Willie will likely look to sharpen IATA's teeth on this, given he is recognised for his pull-no-punches, straight style of communication and leadership," he says.
"He can apply to IATA the same principles of business management which made IAG… such a successful airline group and apply these to the greater good of the industry when it faces the immense challenge of recovery post the Covid pandemic crisis."
Beyond the immediate crisis, Strickland expects Walsh to even more strongly push the environmental agenda at IATA. Notably under Walsh's watch IAG became the first major airline group to set out its net-zero ambitions in October last year.
Strickland also suggests Walsh could look to "broaden IATA's church" by more closely embracing low-cost carriers – an area where IATA still lacks some of the biggest budget operators as members – and highlights his rapport with Ryanair chief Michael O'Leary.
Notably Walsh worked closely with the leaders of EasyJet and Ryanair in establishing Airlines for Europe (A4E) as an alternative to the Association of European Airlines (AEA) – IAG carriers British Airways and Iberia were among the first to quit AEA in 2015 – with the aim of shifting more focus on to lobbying on the key issues network and low-cost carriers had in common.
At the launch of A4E, Walsh promised "a very loud, very clear, very persistent voice representing airlines in Europe".
States and governments around the world should probably expect something similar when Walsh takes up his IATA role.