A quote from Lufthansa Group chief executive Carsten Spohr seemed particularly pertinent during the European airline results bonanza at the end of last week.
Referring to leisure and visiting friends and relatives markets, he said: "One summer was surely not enough to release all the pent-up demand which has been built up during the pandemic."
Spohr added: "[For many people] travel has become more important to their personal hierarchy of needs, especially in the US."
His words help to explain why many parts of the airline industry are maintaining high hopes for 2023, despite global economic and geopolitical headwinds.
They have been buoyed by a third quarter that was often defined by high fares – as capacity struggled to keep up with resurgent travel demand – more than offsetting factors such as inflation and high fuel costs.
In many cases, those impressive yields were also enough to counter the costs relating to the high-profile operational disruption at many airports during the July-September period.
KLM, for example, reported a healthy contribution to the wider group's operating profit, despite continued staffing challenges at it Schiphol hub.
Indeed, after two years of balance-sheet pain, carriers across Europe and North America were able to cite revenue and profit figures that, in some cases, were ahead of 2019 levels.
Most airline chief executives expect the helpful demand dynamic to continue into 2023.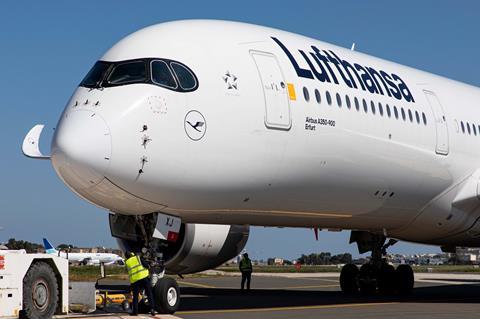 And Spohr believes that global airline capacity will be constrained for some time, by factors including staffing shortages, aircraft delivery delays and barriers to market entry created by higher costs.
That will potentially bring some discipline to an industry that was often accused of adding too much capacity in pre-Covid times, he observes.
In contrast, however, China continues to lag recovery progress elsewhere.
The country's three largest carriers dropped deeper into the red in the third quarter, as China's 'zero-Covid' strategy meant headwinds such as rising fuel costs could not be offset.
China has signalled its intent to continue with the strategy for the foreseeable future, meaning its huge domestic travel market will likely see disruption for some time yet – and international markets will remain severely depressed.
Receive this newsletter series for free every week by signing up to the Airline Business Weekly Briefing