Analysts at Bernstein this week became the latest industry observers to suggest that European airlines will need to charge more for short-haul air travel as the decade progresses, in response to European Union measures aimed at reducing carbon emissions.
Among the ETS reforms proposed by the EU at the end of last year, free carbon allowances for the aviation sector will be phased out by 2026, in line with the bloc's 'polluter pays' principle. As things stand, the ETS only covers intra-European travel, meaning low-cost carriers and the budget units of the big airline groups are among those most exposed to the changes, given the high proportion of their revenue that comes from such flights.
Around half of airline carbon allowances are free today, Bernstein notes, so their elimination, combined with carbon costing €80-€100 ($88-$110) per tonne in recent months versus €25 per tonne in 2019, will have a significant balance-sheet impact for some carriers.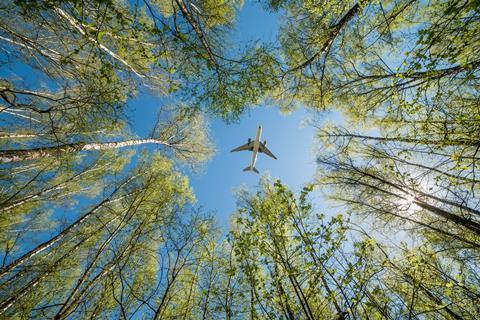 Bernstein estimates airlines will need to raise an additional 7-8% revenue per passenger to offset the extra costs, based on 2019 data, even taking into account efficiency gains from operating newer aircraft. It warns that will likely mean "demand destruction", which will "reduce capacity growth at less-profitable airlines".
Indeed, carriers with higher margins today are naturally better-placed to adapt to the new cost dynamic, analysts say, citing Ryanair as being in a stronger position than most in that regard.
Interestingly, given free allowances were handed out based on 2010 traffic, their ending could level the playing field among operators focused on intra-European travel. Wizz Air, for example, benefits far less from free allowances than EasyJet, Bernstein explains, meaning the extra costs will not be felt as keenly by the former.
For its part, the European Union is waiting until 2026 to make a call on whether the ETS should be extended to all flights departing the bloc and not just intra-European services. Its decision will depend on its assessment of the success or otherwise of ICAO's CORSIA offsetting scheme for international aviation, which is rolling out in the coming years.
Alongside rising ETS costs, airlines also face paying more for jet fuel under EU proposals to end its exemption from taxation on intra-European services. The impact of such a move on airline balance sheets is difficult to calculate, particularly given the natural fluctuations in jet fuel pricing and the sustainable aviation fuel incentives that might be rolled out at the same time.
Read the newsletter for free every week by signing up to the Airline Business Weekly Briefing