When IATA delivered a further downgrade of its industry profits outlook for this year, it was perhaps more notable that it struck such a positive tone when it came to 2020.
IATA's fresh profits outlook for 2019 was released at an event in Geneva on 11 December and showed it now expects the industry to make a $25.9 billion (€23.3 billion) net profit. That is almost $10 billion less than it expected 12 months ago.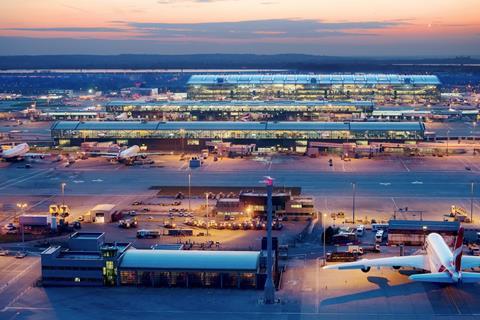 But if 2019 proved a much more difficult period than IATA was anticipating this time last year, equally the association appears to be much more upbeat about 2020 than might have been originally thought.
The talk at the beginning of the year was around the risk of recession. Now in detailing its outlook – which envisages industry profits rising again to reach almost $30 billion – IATA director general Alexandre de Juniac was emboldened enough to suggest that "it appears that 2019 will be the bottom of the current economic cycle".
So what has changed?
"We feared we might have a recession coming up. That looks as though it has least been postponed," IATA chief economist Brian Pearce tells FlightGlobal. "The IMF are expecting stronger economic growth. The expectation in oil markets is that fuel prices stay relatively subdued. We had been worried that the IMO 2020 environmental regulations for shipping would force up the crack spread and make jet fuel more expensive, [but] that seems to have diminished.
"So slightly stronger growth, stable fuel prices, we think that adds up to some period of stability. How long it will last, we are not sure. We have a little bit of rebound in profits and cargo growth – the other assumption we are making is we will see a continued truce on trade wars, which we will have to see."
At the heart of the brighter view is that the outlook for one of the fundamentals to air travel demand – economic growth – is improved.
IATA's forecast is based on GDP growth of 2.7% for 2020. That outpaces the 2.5% economic growth seen this year, which is itself around one percentage point below what the IMF had anticipated 18 months ago. The outlook for improved GDP growth in 2020 in part reflects policy responses to the weak expansion seen this year.
Similarly, IATA notes that world trade growth is expected to rebound to 3.3% from 0.9% in 2019, "as election year pressures in the USA contribute to reduced trade tensions".
That, IATA believes, will provide a modest upturn in the hard-hit air freight traffic. That is a welcome change in fortunes given cargo traffic levels last year suffered their steepest drop since 2009. It still sees cargo yields sliding 3% during 2020 – but that again marks an improvement on the 5% fall experienced during 2019.
Passenger demand is seen rising 4.1%. That is roughly in line with the 4.2% growth seen in 2019 – a second year in which the high recent growth rate in passenger traffic has relented.
WILL TOO MUCH CAPACITY UNDO PROFITS?
One of the big unknowns is the impact capacity will have on profits for 2020. Airlines lifted capacity only 3.5% in 2019, resulting in a half-point rise in already record-high collective load factors to 82.4%. But IATA expects capacity to outpace the extra traffic in 2020.
This is driven in part by a rise in aircraft deliveries – especially with the expected restoration of Boeing's grounded 737 Max fleet at some point during 2020. IATA is estimating more than 2,100 jets are scheduled to be delivered next year, including the Max.
Pearce says: "Load factors this year have picked up – not just because of the Max [grounding] – but because airlines I think have reacted quite quickly to deteriorating prospects so have pulled back expansion plans.
"Next year I think is going to be a slightly different story because we will see some rescheduling of deliveries, but there are a lot of aircraft due to come.
"So in markets like North America we would expect to see capacity accelerating above passenger growth – probably putting some downward pressure on unit revenues. That seems less of a problem in Europe – I think that is a reflection of climate issues with airlines wanting to replace aircraft with more fuel-efficient and cost-effective aircraft, so maybe the capacity [impact on] profitability is less of an issue."
IATA expects to see load factors falling back to 82% and pressure maintained on yields next year – the latter falling 1.5% during 2020 on top of the 3% slide during 2019.
IATA says: "Slower-than-expected global economic growth in 2019 contributed to lower energy demand, with crude oil prices averaging around $65 per barrel (Brent), compared to $71.60 in 2018. Oil supply is also plentiful, boosting inventories. As a result, oil prices are expected to dip further in 2020 to $63 (Brent)."
It expects an industry fuel bill of $182 billion – down €6 billion on 2019.
Delivering a profit of $29.8 billion next year would take the airline sector's profitability run into its second decade and mark the fourth largest net profit, in absolute terms, the industry has recorded. It would also outstrip the $27.3 billion net profit – restated from $30 billion – the industry made in 2018.
But as the past year has shown, the climate can change quickly for air travel demand.

Based in London, Graham has been with FlightGlobal for over 20 years predominantly working across its online news platforms and Airline Business. With a focus on developments across the airline industry as a whole, and within Europe in particular, Graham has also edited FlightGlobal daily papers from events such as the IATA AGM, moderates industry panels and co-presents the Airline Business podcast.