Asia-Pacific carriers accounted for 45 of the 110 commercial aircraft delivered in November 2019, well down from a year earlier, amid the Boeing 737 Max grounding.
The 45 aircraft delivered in the Asia-Pacific was one down from 46 in October, and just over half the 88 new aircraft delivered in November 2018. Global deliveries of 110 were also sharply down from 177 a year earlier.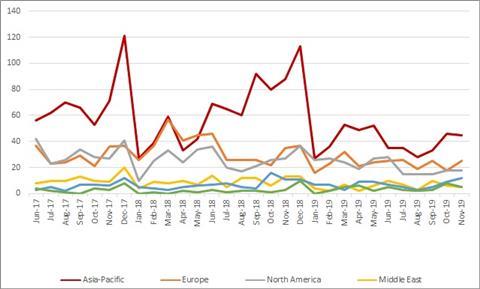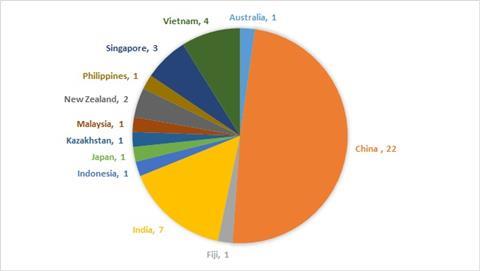 As for other regions, Europe saw 25 deliveries November 2019, Europe 18, Latin America 12, while Africa and the Middle East took five each.
Among Asia-Pacific countries, Chinese airlines led with 22 new aircraft. Indian airlines had a strong month with seven deliveries, followed by Vietnam with four and Singapore with three.
Singapore Airlines and India's Vistara (in which SIA owns 49%) both took three new jets. SIA took a pair of A350-900s and a single Boeing 787-10, while Vistara took three A320neos. Sichuan Airlines also took a trio of A320neos.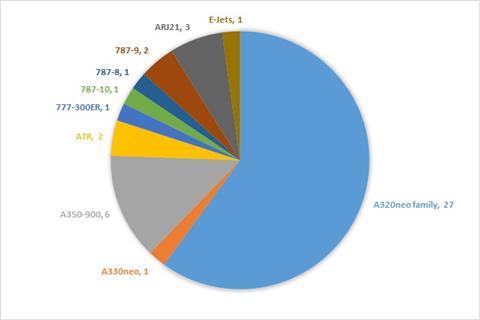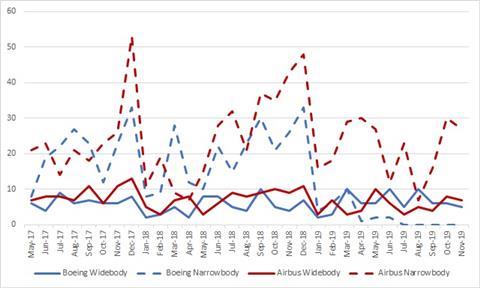 Given Boeing's continued travails with the 737 Max grounding, which has stopped deliveries, Airbus led narrowbody deliveries with 27 A320neo jets.
Airbus also led widebody deliveries with seven aircraft – six A350-900s and an A330neo – against Boeing's five – one 787-8, two 787-9s, one 787-10, and a single 777-300ER.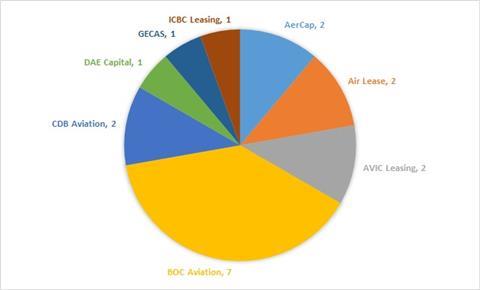 Lessors were involved in 18 of the month's 44 deliveries to the region. BOC Aviation dominated the month with involvement in with seven A320neo deliveries to Air China (two), Bamboo Airways (1), Sichuan Airlines (2), and Vistara (2).