For an industry on its knees for the last 15 months, United Airlines' eye-catching aircraft order for 270 narrowbodies is a welcome tonic.
The air transport sector had grown used to such big-ticket orders during a decade of growth, but such commitments have been in short supply since the crisis hit. United's order revealed on Tuesday – for 200 Boeing 737 Max and 70 Airbus A321neos – is not only the biggest placed since the pandemic, but among the largest aircraft orders in history.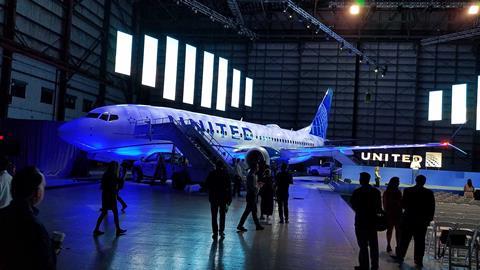 That it should come from United speaks volumes, not only for the Chicago-based carrier's determination to be on the front-foot of the post-pandemic recovery, but also the first-mover advantage US carriers may have over rivals, given the Covid-19 vaccination deployment in their huge home market.
But this is an industry that has to both plan for and bet on future demand, and while United's order may feel like a resumption of business as usual for airlines, the reality is that the here and now remains firmly in crisis.
IATA figures for April show all other regions lagging North America in terms of the recovery in passenger traffic.
Towards the end of June, Eurocontrol recorded more than 20,000 flights in European airspace on a single day for the first time since the pandemic. But overall traffic for the week ending 27 June was at 53% of 2019 levels. Encouragingly, the number of states opening up in the region is on the rise. More ominously, so too are Covid-19 case numbers.
Asia-Pacific, on which the long-term growth projections for the industry hinge, is even further away from a return of international traffic. Figures from the Association of Asia Pacific Airlines for May show 1.3 million passengers travelled on international routes across 40 carriers in the region – just 4.3% of the volumes carried in May 2019.
All eyes in the region will turn to Phuket, where a quarantine-free 'Sandbox' opened at the start of July. Airlines have been quick to add capacity to the Thai resort, though the mixed record of initiatives to open markets in the region offers a cautionary note.
Even in the US market itself, there remains a distance to go. Airlines for America data for the week ending 30 June 2021 shows passenger volumes still down more than a fifth on pre-crisis levels – and by 45% on international routes.