Boeing's 737 Max programme has enjoyed a much-needed period of positive news following an inauspicious end to 2021 that saw Air France-KLM and Qantas place significant narrowbody orders with Airbus.
In the latest twist to a long-running saga, Qatar Airways on 31 January signed a letter of intent for 60 737 Max 10 jets, days after Airbus had cancelled the Middle Eastern carrier's order for 50 A321neos.
Then, on 1 February, Ethiopian Airlines resumed 737 Max operations almost three years after the crash of flight 302 prompted the global grounding of the type. The carrier had committed to being "among the last airlines to return the 737 Max" to service.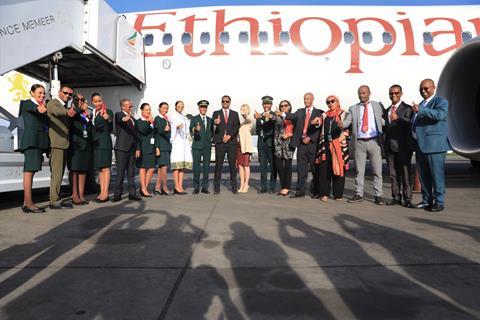 Among other developments, Boeing said last week that it expects to resume 737 Max deliveries to China in the first quarter.
That follows Beijing's move to recertify the aircraft in early December, with a number of Chinese carriers already having operated readiness flights with the Max.
China is a big market for the Max, with 97 of the type in service – around a quarter of the delivered fleet at the time – when the country became one of the first to ground the aircraft after the Ethiopian crash.
Indonesia also cleared the Max to return in December – a move of particular significance given the crash of Lion Air flight 610 in October 2018. In January, Lion conducted its first flight with the type since the grounding was lifted.
Elsewhere, American Airlines firmed up 23 options for 737 Max 8 jets on 2 February, as it reshuffled a wider Boeing order.
And Icelandair showed off its new livery on some of its 737 Max 8 jets on 28 January, having said it would lease a further two of the type for the upcoming summer season.
Those developments followed Allegiant Air's early January order for 50 737 Max jets and a further 50 options.
Countering the positive noises around the Max, Ryanair chief executive Michael O'Leary suggested on 31 January that Boeing "needs to be more aggressive on the sales front" in light of it losing orders to Airbus.
But while knock-backs from key narrowbody customers in 2021 may have been painful for Boeing – and plenty of questions surround its longer-term strategy – the airframer can cite reasonable programme momentum and important milestones on the journey to 'normalised' Max operations around the world.