When the Covid-19 pandemic devastated global passenger demand in early 2020, it set off a wave of rent deferral and restructuring requests from airlines to their lessors and asset managers.
The scale of the cross-party correspondence, the legal and technical talks, and the contractual negotiations that this created can only be guessed at.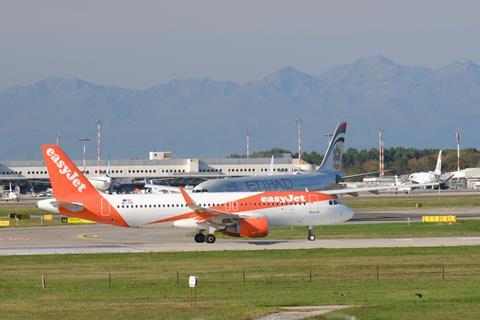 There are cases where talks have broken down, assets have been returned or repossessed, and lessors have sued airlines for non-payment of rent. There have been some very public recriminations, such as in July 2021 when AirAsia chief executive Tony Fernandes declared in exasperation during a CAPA event that he would not forget the lessors "who have treated us badly after we've treated them so well".
But during the ISTAT EMEA conference on 4-5 October, airlines and lessors were emphasising the strength of their relationships, which both parties viewed as a major factor in helping them to navigate the crisis.
AIRLINE PERSPECTIVES
Robin Pittkin, head of fleet transactions for EasyJet, says that "on the whole", lessors have been supportive of the UK low-cost carrier amid the pandemic.
"It is interesting we keep hearing this word 'relationship' come up, and that is so true. We have over 20 lessors, it's been tested sometimes, but I look back and I think that pint I had with that lessor a couple of years ago has paid dividends," he says.
At the beginning of the crisis in April 2020, Pittkin says the Luton-based carrier requested rent reductions of 50% for the first six months from its lessors, followed by the payment of 150% of normal rent in the following six months.
Most agreed to this, some charged interest, and others did nothing, he notes.
EasyJet redelivered 24 aircraft during the pandemic, half of which were unscheduled, and Pittkin says this was when some resistance from lessors was encountered.
"Lessors that don't have onward homes for the aircraft are not exactly enthusiastic and we did see some unhelpful behaviours, shall we say. I think during the pandemic that's not the time to thumb through the lease…We know what it says, we are trying to work something out here, we are trying to do our best," he says.
During the pandemic, Pittkin says the UK carrier transacted 58 sale-and-leasebacks to raise liquidity. The airline did not have time to engage in a formal request-for-proposals process to sell these aircraft – which would typically take three to six months, he says – and so it often turned to lessors with whom it had good relations in the past to conduct a deal.
"We always stay close to certain lessors, we've picked those lessors that gave us good rates and we knew had very low execution risk as we needed to get that cash," he says.
Air Europa aircraft fleet manager Xisca Mateu Brunet says that, in general terms, lessors have been helpful through the crisis and have provided assistance in the form of payment deferrals and delaying the delivery of aircraft.
"Lessors are a key point to the airlines, especially in a situation like this one. When this pandemic started, we developed a strong channel of communication to our lessors to keep them very well informed of how our company was progressing through the crisis," she says.
When the Spanish carrier was planning to place aircraft in storage, they alerted the owner in advance. She says that if anything, relations with lessors are now "more close" than before the crisis, and are "very positive".
Bertrand Grabowski, an independent advisEr who sits on several airline boards as an non-executive director, recounted how he was embedded with one airline team negotiating with lessors.
He says there was a "wide array of situations". Some lessors were supportive and provided utilisation deals and lease extensions, but one said: "If you don't pay on time, we are going to sue you."
Finnair's chief financial officer Christine Rovelli says that thanks to its backing from the Finnish government, the airline had the ability to pay its rents. While lessors were offering deferrals, she says that having this option and then being charged double rent afterwards was not necessarily seen as a great trade for the airline.
THE LESSOR TAKE
"Now that the genie is out of the box that, you can enter into deferrals with lessors, and that is an easy one to execute; that is part of the game now," says Avolon chief executive Domnal Slattery.
"This time around, the vast majority of lessors were supportive of their customers because the customers didn't create the situation and we all had to wrap our arms around each other and support each other as an industry, and I think that is ultimately what happened," he observed during an ISTAT EMEA panel discussion.
In an interview with Cirium on 5 October, CDB Aviation chief executive Patrick Hannigan said the key to surviving the crisis, from his perspective, was having an adept team that can negotiate effectively with airlines, while also assessing risk and being able to deal with "all the issues".
"One thing I learned over the last 20 months is you survive with your team. Not just our team, but the airline's as well," he says. "It is the professionalism, it's the ability to smile sometimes, because it's been very tough for everybody, and the general humour people have shown working in horrendous environments."
Mark Streeter, managing director at JP Morgan Securities, pointed out during an ISTAT EMEA session that when an airline borrowed from the capital markets, it was much more difficult to renegotiate terms with the lenders, whereas if it were a lessor, the airline could "pick up the phone" to the likes of Air Lease executive chairman Steve Udvar-Hazy and negotiate some sort of compromise.
This analysis is written by Oliver Clark, part of Cirium's London-based reporting team