Lessors typically trade an average of 550 single-aisle and 95 twin-aisle aircraft a year, based on Cirium data for the past five years, far greater than the 150 single-aisle and 16 twin-aisle aircraft from 1 January to 22 September.
"A lot of the bigger lessors have been quiet in the last four to five months because they have been focusing on the restructuring of leases, but they have started to come out to test the market," an Asia-based executive at a smaller lessor tells Cirium.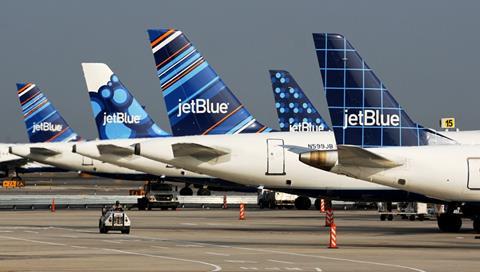 This is arguably the most atypical year for the market, even counting 2001 with the 9/11 terrorist attacks. For many lessors and aircraft financiers, the first few months of Covid-19 were a blur of rent deferral requests to field and deals to restructure.
Lessors are still busy handling subsequent waves of such requests, which are often becoming more complicated while airline revenues remain low and government support for some carriers starts to run out, says Ascend by Cirium's global head of consultancy Rob Morris.
"With their own cash flows impacted by deferrals, I think most lessors have been more concerned with raising capital and then cash preservation, rather than acquisition of assets with leases attached. [However], as it has become evident that the pandemic 'is here to stay', I think some are now turning to thoughts of seeking to offer small portfolios in the market to see where bids may lie," he says.
Sources tell Cirium that actually securing attractive bids for those assets may be easier said than done. What lessors are willing to let their aircraft go for often does not align with what other lessors are willing to pay for them. While capital is plentiful and ready to be deployed, it is often unable to find a suitable home.
"It seems like everyone has got the dry powder wanting to invest, but the returns are just not there," a second Asia-based leasing executive says.
"Of course, if you want to go out and buy GECAS today, you could, but it's a question of at what price."
Several lessors – notably BOC Aviation, for instance – have been pumping large sums of money into the leaseback market, purchasing aircraft from airlines and leasing them back. Some of these transactions have been sizable. Earlier this month, TrueAero agreed with US carrier JetBlue an SLB transaction for 13 Airbus A320s.
Chinese lessor CDB Aviation's latest interim report reveals that its sale-and-leaseback activity in the first half of this year skyrocketed to seven transactions, from just a single transaction in the same period last year. At the same time, its portfolio acquisition activity slumped to just two in the period ended 30 June, compared with 13 in the same period in 2019.
"You don't necessarily want to sell your performing assets, but at the same time those are going to be ones that can generate a reasonable return right now. What you wanted to get rid of, you could only get rid of at deeply distressed prices," the second Asia-based leasing executive adds.
The Covid-19 driven downturn has not yet reached that "capitulation stage" where lessors are willing to let their kit go at deep discounts, he says.
LITTLE SIGN OF DISTRESSED SALES SO FAR
While Ascend by Cirium's Morris and his team have heard of "one or two" potentially distressed deals in the market, he says there are very few distressed sellers out there and "hence price isn't attractive enough to pique buyers' interest".
Morris says: "As we move through the next few months I think there could be some smaller lessors who are not well supported financially who could become more motivated to dispose and that might drive opportunities to arise and potentially more trading."
A Singapore-based aviation finance banker agrees that lessors are out there trying to sell, but he questions why anyone would be willing to buy an aircraft asset at current market value (CMV), or even several percentage points below CMVs.
"There is still a divide between what they are willing let go of, versus the price that people are willing to buy. There are probably more direct SLBs than portfolio sales," he says.
Morris says that to achieve a successful sale, a lessor must offer an asset with a functional lease that is currently receiving lease rentals. The asset must also be "decent" in terms of residual value outlook, and the credit must not have too high a default risk.
"These are relatively rare in lessors' portfolios today," he says. "So it is hard to see why any [lessor] would want to sell these [aircraft] to another lessor."
This is analysis written by Michael Allen, based in Hong Kong as part of the Cirium reporting team