Large models like Airbus A380, A340 and Boeing 747 widebodies are among the types that have borne the brunt of airline cuts
There has been no year like it for airlines in 2020, with many flying aircraft types for the last time.
In some cases these were long-planned and the result of fleet renewals already long in motion. But in the others were the fleet casualties of a global crisis that hastened their departure.
Some enjoyed a fanfare out of service. Others flew their last without even knowing it. More still seem likely to have flown in their airline colours for the last time, even if official decisions are still to come.
And when it came to the types whose futures were under scrutiny, big was not better. Faced with smaller loads and little prospect of a recovery to previous demand in the near-to-medium term – especially in long-haul markets – older, bigger widebodies have borne the brunt of retirements.
The Airbus A380 was probably the most prominent type for which widespread decommissioning was accompanied by uncertain prospects of the aircraft ever returning.
Air France became the first carrier to permanently withdraw the superjumbo, accelerating a plan to prematurely retire its 10 A380s by the end of 2022. Across the border in Germany, Lufthansa has removed all its A380s from future planning.
Qatar Airways, meanwhile, does not foresee its 10 stored A380s returning for at least two years, while another Middle Eastern operator, Etihad Airways, likewise with a 10-strong fleet, is awaiting "sufficient appetite to reassess [the A380's] viability".
As of 8 December, Cirium fleets data shows, there are 22 A380s in service – and 219 in storage. Three had been retired. These figures exclude three A380s that Airbus retained as test aircraft.
The A380 programme was already in trouble before crisis. In 2019, Airbus announced the end of the type's production after the airframer had struggled for years to win new or even follow-on business from airlines beyond Emirates. The Dubai-based carrier has eight more on order, and production is set to end in 2021.
Singapore Airlines, the type's second-largest operator, decided to permanently retire seven of its 19 stored A380s because of the crisis.
Qantas meanwhile has said that while most of its long-haul aircraft are expected to steadily return to service over time, "there is significant uncertainty" as to when flying levels will support its 12 A380s.
Another type heavily affected by the crisis is the Airbus A340. Cirium fleets data shows that as of 8 December, the number of A340s in passenger or cargo service has more than halved to 50 from 118 at the end of 2019. The number of A340s stored has grown from 70 to 120, and the number in retirement from 157 to 175.
In any discussion of existing widebodies, the Boeing 747 naturally looms large. British Airways, once the largest operator of 747 passenger jets, had 31 747-400s in operation in March. Four months later, the airline announced that none would return to service. "It is a heart-breaking decision to have to make," said BA's then-chief Alex Cruz.
In June, Qantas retired its remaining half-dozen 747 passenger jets six months earlier than previously planned. Lufthansa likewise accelerated its 747-400 retirement plan. Having previously intended to operate the type until the end of the decade, the carrier has moved the timeframe forward to 2025.
EUROPEAN AIRLINE TYPES RETIRED IN 2020
British Airways: Boeing 747-400
In July, British Airways announced the immediate retirement of its entire Boeing 747-400 fleet, which had numbered 31 aircraft in March.
Cirium fleets data shows that BA and its predecessor BOAC ultimately operated 110 747s (including seven wet leases) across an era that spanned five decades. BOAC was an early adopter of the "jumbo jet" philosophy – placing an initial order for 12 aircraft (plus four options) in August 1966, just months after Boeing had launched the 747.
Although the airline began to wind down its -400 passenger fleet from 2008, right up until the coronavirus pandemic it had been intending to retain the jumbo until 2024. The intention was that big jet would ultimately be replaced by a mix of new generation widebodies, including the Airbus A350, Boeing 787 and 777-9.
In October, BA's final pair of London Heathrow-based 747-400s carried out a flypast, and the last flight, from the airline's engineering base in Cardiff to its new home at eCube Solutions in the Vale of Glamorgan in South Wales, took place on 11 December.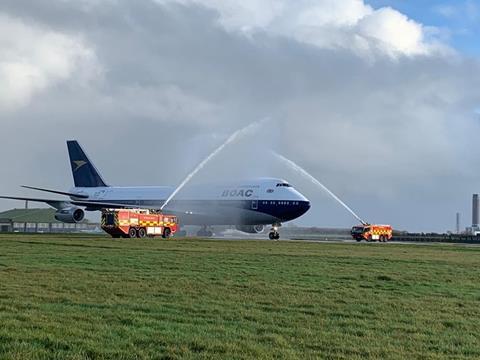 Virgin Atlantic: Boeing 747-400, Airbus A340-600
UK long-haul airline Virgin Atlantic Airways withdrew its final Boeing 747-400 in December. The last aircraft, which is being transferred to Atlas Air, exited the Virgin fleet on 21 December, departing London Heathrow for Las Vegas.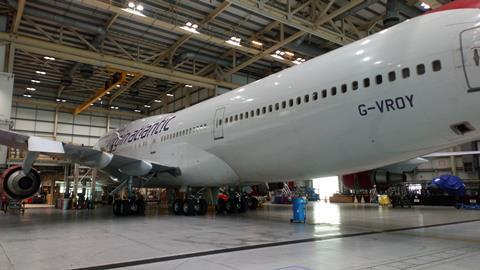 Over 30 747s, of a range of variants, have been used by Virgin since it leased its initial aircraft, a 747-200B, in May 1984. Originally delivered to Aerolineas Argentinas eight years earlier, it was subsequently one of 28 Virgin 747s which would appear on the UK register.
Fourteen of these 28 aircraft were -200 models, while one was an ex-American Airlines 747-100 which dated from 1970. Virgin modernised its fleet with 13 747-400s, but also took advantage of short-term leases of other models including a 747-300 of Air Atlanta Icelandic.
Virgin Atlantic is phasing out its four-engined 747 and Airbus A340 fleets in favour of twin-engined Airbus A350s and Boeing 787s that are already in service with the carrier, and A330neos which will arrive from 2022.
The carrier had in March abruptly retired its three remaining Airbus A340-600s in the wake of the pandemic, bringing to an end almost three decades of operations of Airbus's four-engined widebody, which began in 1993 with the smaller A340-300.
Air France: Airbus A380
As the crisis hit in March, Air France first grounded its fleet of Airbus A380s, before two months later announcing it had decided not return the type to service.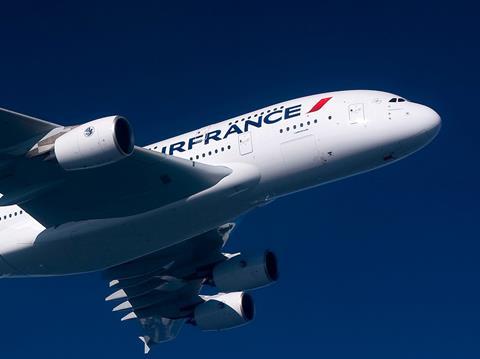 It marked a hastened end for the type from the French carrier's fleet. Prior to the pandemic, the airline had already begun withdrawing the first of its A380s as part of the planned three-year phase-out of its 10-strong fleet. The first aircraft entered storage at Ireland West airport near Knock on 20 February under the care of Eirtrade Aviation.
KLM: Boeing 747-400
At the same time, Air France's sister carrier KLM's Boeing 747s made their final passenger flights in March this year – nearly two years ahead of a pre-crisis retirement date of end-2021.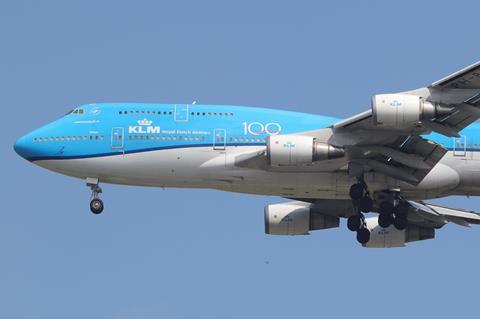 Although there was an unexpected reprieve for two of the 747-400 Combi aircraft, which were brought back into service to fly medical equipment from China, KLM chief executive Pieter Elbers told FlightGlobal at the end of November: "Now the 747s are out at KLM". At the time of the decision to ground the type on 16 March as the air transport crisis heightened, KLM was operating seven of the jumbos – a mix of passenger and combi aircraft – and had another in storage, according to Cirium fleets data.
Iberia: Airbus A340
In August, Iberia carried out its last Airbus A340 scheduled flight. The Spanish carrier had begun operating A340-300s in 1996, deploying the type on routes to the Americas. That included its 13h flight from Madrid to Santiago, which was the longest route in its network until it resumed Tokyo flights in 2016.
The airline supplemented its fleet with A340-600s in 2003.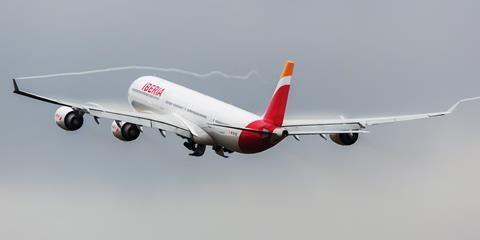 Early in the crisis, IAG's then-chief executive Willie Walsh indicated the group would look to accelerate the retirement of Iberia's 16 Airbus A340s. The type was already being replaced by A350-900s, which the Spanish carrier began taking in 2018.
Lufthansa: Airbus A380 and A340-600
Lufthansa Group seems likely to have operated its last passenger flights with its A380s and A340-600s after in September mothballing its remaining examples of both types – only to be reactivated in the event of an "unexpectedly rapid market recovery".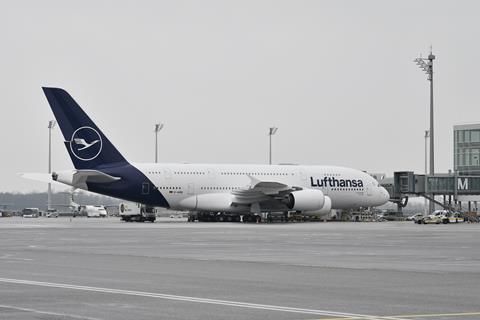 In August, the group permanently grounded 65 aircraft. These aircraft comprised six A380s and five Boeing 747s, plus 11 A320s from the Lufthansa mainline fleet, as well as a pair of Lufthansa Cargo MD-11Fs. It also previously announced that three 767s and 13 Bombardier Q400s were being removed from Austrian's operation, and that Brussels Airlines would take out two leased A330s and eight A319s, while Lufthansa's Eurowings division would withdraw 15 leased Q400s.
In September it permanently decomissioned seven more A340-600s. That leaves the group with eight A380s and 10 A340-600s in long-term storage.
Hi Fly: Airbus A380
Portuguese wet-lease carrier Hi Fly will phase out its Airbus A380 by year-end, ending the type's sole second-hand deployment after less than three years.
Hi Fly says it is retiring the aircraft at the end of its current lease period and decided not to extend the term because the pandemic has "drastically reduced the demand for very large aircraft". The A380 will be replaced by additional A330s, which Hi Fly describes as a "more adequate aircraft for current market conditions".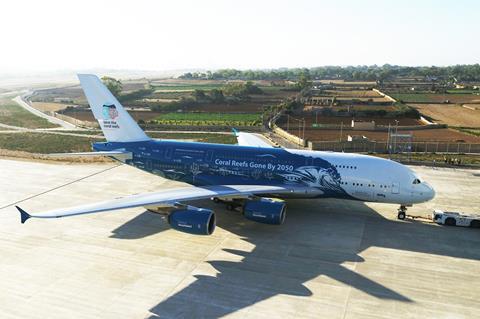 SAS: Airbus A340
SAS flew its last Airbus A340 at the start of December. The Star Alliance carrier took delivery of its first A340 in the summer of 2001.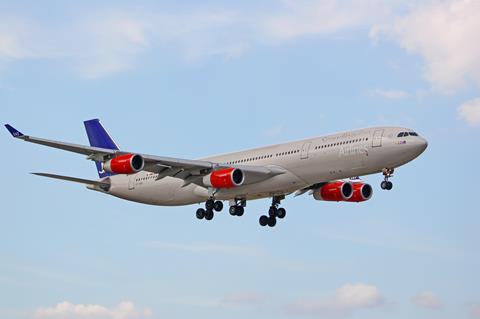 CityJet: Avro RJ/BAe146
Irish wet-lease operator CityJet withdrew the last of its BAE Systems Avro RJ85 regional jets in November, ending a 27-year association with the type and its predecessor, the BAe146.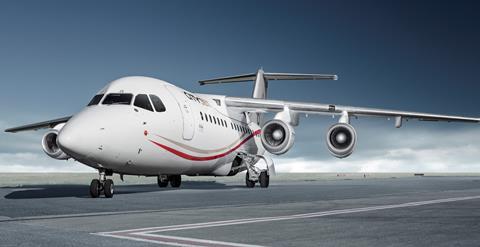 In 2016, CityJet took the decision to phase out its 95-seat RJ85s under a fleet modernisation programme. The airline's last passenger flight with the Avro RJ, a Dublin-London City service for Aer Lingus, took place on 24 March immediately before the first wave of lockdowns were introduced in Europe to counter the global pandemic.
Air Baltic: Boeing 737
Latvian carrier Air Baltic withdrew the last Boeing 737 from its fleet in December, delivering the aircraft to maintenance and asset-management firm Magentic MRO.
Air Baltic has been operating all services exclusively with Airbus A220-300s since May this year
Air Baltic chief executive Martin Gauss says the 737 was a "notable part" of the carrier's fleet since they were introduced in 2003. The airline used 20 737s over the period and says its range allowed it to expand its network to cities including Lisbon, Baku and Tel Aviv.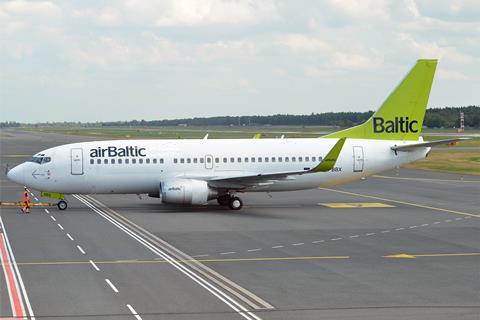 Alrosa: Tupolev Tu-154
Russia's last Tupolev Tu-154 in civil operation conducted its final flight in late October, with a service from Mirny to Novosibirsk.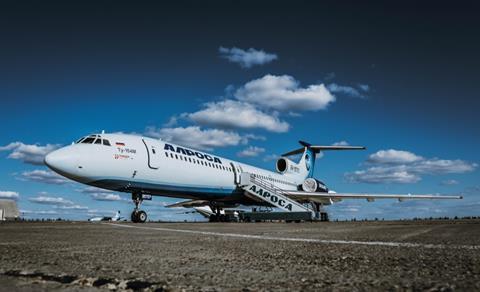 Mirny-based carrier Alrosa performed the flight with aircraft RA-85757 on 28 October. Four experienced crew members – two pilots, a navigator and flight engineer – were in the cockpit.
Alrosa says the trijet has been operating on its network since June 2002 and has remained "one of the most reliable and fastest" aircraft in its fleet.
MIDDLE EAST AIRLINE TYPES RETIRED IN 2020
Gulf Air: Airbus A330
Even before the pandemic swept over the industry, Gulf Air had retired its final Airbus A330 in January after almost two decades' service.
As a result of the withdrawal the Bahraini flag-carrier's long-haul network became exclusively operated by Boeing 787s, with short-haul services flown with Airbus A320neo-family jets.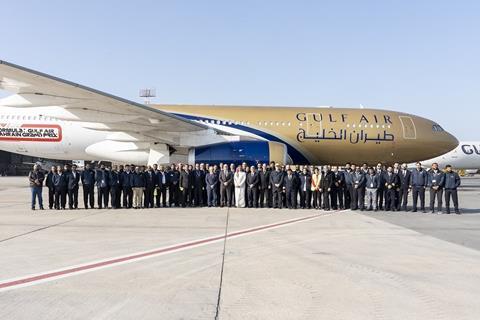 NORTH AMERICAN AIRLINE TYPES RETIRED IN 2020
American Airlines: Airbus A330, Boeing 757, 767, Embraer 190
American Airlines' in-service fleet includes just four aircraft types thanks to the Covid-19 pandemic.
One year earlier, Fort Worth-based mega-carrier American had twice that types in service, according to American's financial filings and Cirium fleets data.
In the last 12 months, American "accelerated the retirement" of four aircraft types. It yanked from service 15 A330-200s, nine A330-300s, 34 Boeing 757s, 17 767-300ERs and 20 Embraer 190s, the sources show. American has also grounded 50-seat CRJ200s.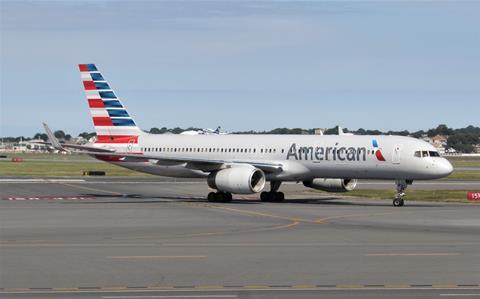 At year-end, American's in-service fleet stood at 714 aircraft, down from 916 one year earlier, according to Cirium.
Delta Air Lines: Boeing 777, MD-88, MD-90
Delta Air Lines made news in May when it confirmed plans to retire its entire fleet of 777s by year-end, leaving the Atlanta airline with one ultra-long-haul flier: the A350.
The carrier's fleet had included 18 777s – including eight 777-200ERs and 10 777-200LRS – at the end of last year.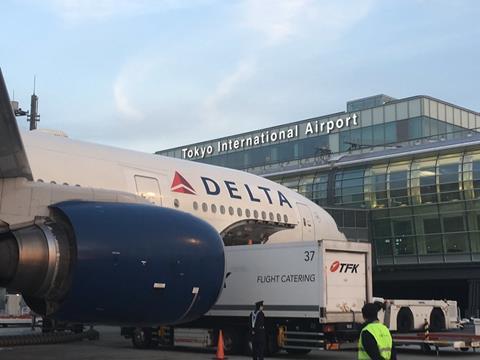 Delta had whittled those figures down to five of each variant at the end of September, according to Delta's third-quarter financial report.
Delta's 777s were neither particularly old nor particularly young, with ages of between about 10 and 20 years. But unlike types such as 767s, 777s are considered modern, advanced jets, making Delta's decision more surprising.
But, Delta has noted, the A350s that are replacing its 777s burn 21% less fuel.
Also in early 2020 Delta said it was moving forward the planned retirement of its McDonnell Douglas MD-88s and MD-90s. The airline had 71 of those jets at the end of 2019. Today it has none, Cirium data shows.
Air Transat: Airbus A310
Canadian leisure carrier Air Transat has retired all its A310s in response to the pandemic, and accelerated retirement of its 737s.
One year ago, the Montreal airline's fleet included six of the Airbus widebodies – each about 30 years old – and five 737s.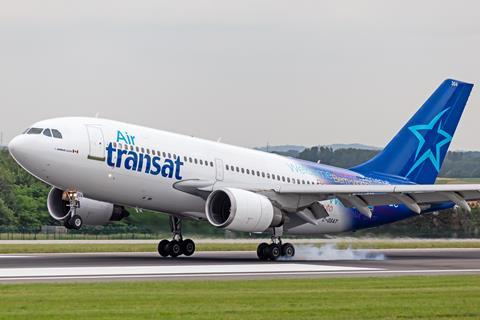 As of the end of October, Transat had no A310s and only two 737s in its fleet. The retirements, though coming faster than planned, continue Air Transat's strategy of shifting to an all-Airbus fleet.
Air Canada: Airbus A319, Boeing 767, Embraer 190
In July, Air Canada said it had chosen 79 jets for accelerated retirement in 2020, including its fleet of 767s, A319s and E190s.
The Montreal-based carrier ended last year with 158 jets in service, among them six 767s, 13 A319s and 14 E190s.
All the 767s and E190s are now out of Air Canada's active fleet, though the airline has not finished the job of grounding its A319s. Nine of those remained in service for Air Canada in mid-December, according to Cirium.
The airline has also winnowed its fleet of other types, leaving 103 jets in service near year-end, down about one-third in one year.

ASIA-PACIFIC AIRLINE TYPES RETIRED IN 2020
Qantas: Boeing 747-400
A half-century of aviation history ended at Qantas with the premature retirement of its last six Boeing 747-400ERs in June, with a final farewell flight in July.
The announcement that the iconic type would leave the fleet permanently was not an immense surprise. The new, more efficient Boeing 787-9 was well on its way to replacing the remaining 747s in Qantas service this year. Unfortunately, the coronavirus pandemic, which grounded most of the Qantas fleet and eviscerated international networks, imposed an early end to the 747's astonishing run at the airline, which had operated the type continuously since 1971.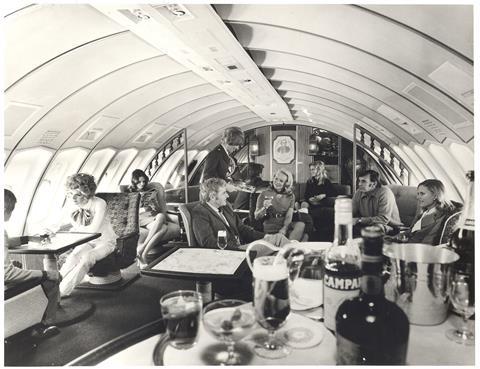 Cirium fleets data shows that Qantas has operated eight passenger variants of the 747. In addition, it operated a trio of 747-400Fs from 2010 to 2017.
Qantas's peak year with the 747 came in 2000, when it operated 37 examples divided among five variants. These comprised 25 747-400s, six -300s, two -200Bs, two -200B Combis, and a pair of long-range 747SPs.
Over the years Qantas generally opted for Rolls-Royce RB211-powered 747s, though the last -400ERs are powered by GE Aviation CF6 turbofans.
Virgin Australia: Boeing 777, Airbus A330, ATR 72
Virgin Australia announced on 5 August it would be operating an all-Boeing 737 fleet, and focus on short-haul and domestic destinations, as part of restructuring efforts under new owners Bain Capital.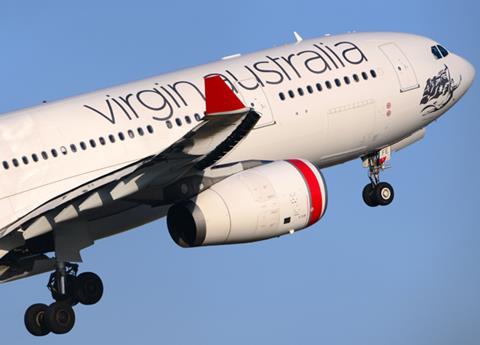 The carrier, which went into voluntary administration earlier in the year amid a collapse in travel demand from the coronavirus outbreak, said it would be simplifying its fleet "to realise cost efficiencies and remove operational complexity". This meant the departure of its widebody fleet, which included 777-300ERs, Airbus A330s, as well as ATR 72s.
Prior to the widebody and turboprop fleet departure, Virgin Australia had a fleet of five 777s, six A330-200s, as well as 12 ATR 72s.
Reporting by David Kaminski-Morrow, Graham Dunn, Greg Waldron, Jon Hemmerdinger. Additional reporting Michael Gubisch, Cirium