For the airline industry, forecast losses of $100 billion for 2020-2021 are unprecedented – and truly massive.
Many economists have long been warning of severe recession as a question of when, not if, but the coronavirus pandemic has kicked it off with a cliff-edge onset. Already we have seen big carriers scale down and a few smaller ones go to the wall. Mergers and acquisitions are sure to come, along with outright bankruptcies and the end of service on some routes. Expect a glut of used and nearly new aircraft, storage and scrappage, and no quick return to high-rate production.
In some regions of the world, carriers are in the early stages of reinstating passenger air service. Clearly, they are feeling their way through their various versions of financial chaos in an uncertain world of partial lockdowns, quarantines, operating restrictions and possible second- or third-wave disruptions. Survival looks to be a matter of cash, agility and luck.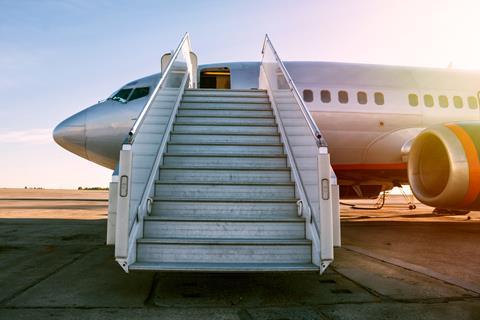 But while the immediate future is perilous, the events of the coming months or even couple of years say little about what recovery will eventually look like. For the airline industry as a whole, consider three key points.
One is the price of oil. Always an obsession with airline bosses, fuel will be cheap for the foreseeable future. The oil industry is characterised by overcapacity, and geopolitics point to market-share competition – rather than supply-restraint co-operation – between key suppliers Saudi Arabia and Russia. Unfortunately, recession means low demand for goods, services like air travel, and commodities such as oil. Whatever the producers choose to do, fuel will be cheap even as demand falters.
Second is safety when travelling – and here, the signs are not good. Don't hold out hope for fast-track development of a coronavirus vaccine; talk of having such a remedy within a year to 18 months is coming from politicians and business people – not from scientists, whose experience points to decadal timescales. Regardless of the measures taken to protect people in airports and on board, the Covid-19 experience is going to leave many people wary of travelling, except when they need to.
Risk aversion will be especially notable in business travel; companies will be reticent to expect, let alone assume, employee travel. Experience suggests that another pandemic will hit sooner rather than later, and remind everybody to be cautious.
Third, pure economics will reinforce that reluctance to travel for non-essential purposes. The coming recession is already blowing away the froth from a global economy pumped up by nice-but-not-necessary debt-fuelled spending. Before the pandemic struck, consumer and corporate debt was already at alarm-bell levels; now, widespread unemployment and job insecurity will only establish an instinct – indeed, for many people, an imperative – to save rather than spend.
For air travel, a golden age may well have passed.