It sometimes felt as if the airline industry was grappling with two competing narratives during the IATA AGM in Doha this week.
On the one hand, the association successfully marked the industry's confident emergence from the Covid-19 pandemic. But on the other, there was growing unease that a whole raft of factors are clouding the outlook, even amid resurgent demand.
On the first point, many assembled airline chief executives reported demand recovering ahead of projections. Some insist 'revenge travel' is proving resilient in the face of negative factors.
IATA's downgrading of its industry loss projection for 2022 partly reflects that trend.
But when IATA chief economist Marie Owens Thomsen outlined the association's projection for 2023, it was notable that she suggested an industry-wide profit might be achieved, "fingers crossed".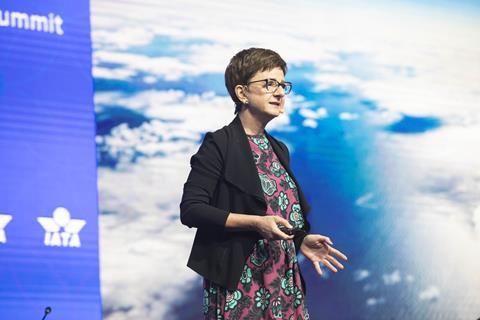 The reality is that the current negative factors at play are so numerous and interconnected that a whole range of outcomes is possible – and that risks to IATA's forecast "are quite predominantly skewed to the downside", acknowledges Owens Thomsen.
They include: China's economic isolation, the Russia-Ukraine war, surging energy prices and inflation, and talk of global recession.
Amid that environment, the differences in opinion in Doha were largely around people's assessment of how those risks will play out for an industry only just finding its feet after two years of unimaginable pain.
"We've seen many of these things before," said IATA director general Willie Walsh, as he adopted a bullish view on the outlook. "If I was running an airline, I'd be really happy."
Emirates Airline president Tim Clark, however, rated the risks at 9/10 on a scale of seriousness, while also acknowledging that demand is holding up so far.
"It's very difficult to navigate, to see what the dashboard is telling you," Clark states.
The industry might have spent two years desperate to move on from discussion of Covid-19, but it will now be hoping that the coming period is not a lesson in being careful about what you wish for.