Merren McArthur is entering her final month as chief executive of one of Canada's newest start-up airlines, Lynx Air. This summer, she made the "difficult" and "entirely personal" decision to step down and return to Australia to be near her four adult daughters.
"I only got back to Australia once in my first two years," she tells FlightGlobal. "It's been really hard being so far away from each other. In the end, I think it's a good time to make a change."
Lynx is headquartered in Calgary, which is "different in every way" from her home in Melbourne. McArthur has enjoyed the sunshine – Calgary has surprisingly many sunny days annually – and, as a skier, proximity to the Canadian Rocky Mountains. She finds less enjoyment in the so-called Chinook wind that whips into Calgary "every four or five days" during winter.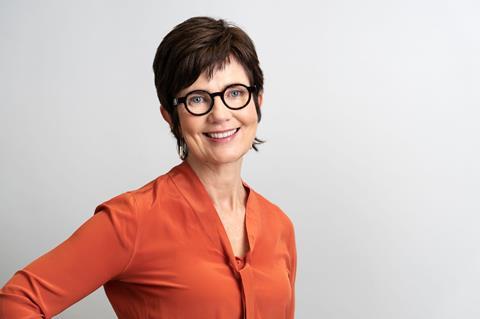 McArthur will leave the ultra-low-cost carrier (ULCC) roughly two years into its five-year plan, having completed a transition from launch to start-up, she says: "Now we're moving into a transition to growth, which I think is a good time to hand over to a new leader."
Following a global search, members of Lynx's board are considering a short list of candidates to replace McArthur as CEO.
"They have had a really strong response, which is a credit to the team at Lynx, that people think that they're on the right track and want to come take the reins," she says. "I'm excited to hand it over to someone else who can take [the airline] to the next level."
She expects an announcement naming her successor will come within a few weeks.
TRIAL BY FIRE
Though it has been a rewarding experience to help launch a new Canadian ultra-low-cost carrier, McArthur admits guiding the fledgling airline through the post-Covid-19 landscape has been "pretty hard work and pretty intense".
She arrived in Canada in June 2021, previously spending almost 12 years at Virgin Australia in various management roles and as chief executive of Virgin's former ULCC subsidiary Tigerair Australia. McArthur left the group in November 2019 when Tigerair was integrated into Virgin Australia.

Coming out of "semi-retirement" to become Lynx's founding CEO, McArthur initially focused on ensuring that the airline's first day of operations went smooth. "You have only one chance to launch, you [have] the media spotlight all over you, and you want to make it a positive story," she says. "And the launch day went really well… From there, it was about our strategy and our vision to inspire more Canadians to fly."
Lynx launched in April 2022 with a small fleet of Boeing 737 Max flying to destinations including Calgary, Kelowna, Toronto, Vancouver, Victoria and Winnipeg. The airline was about two months old when it entered its first summer travel season.
"Back when we announced that we were preparing to launch, of course it was during Covid so we were constantly sending people home, shutting down and all that stuff," she recalls. "To look on the bright side, we didn't carry any of the burdens of operating during the Covid period. A lot of the airlines we're competing with carried that burden of having to shut down, get rid of people and carry fixed costs over a long period of time.
"We kind of started with a clean slate post-Covid," she continues. "We launched in April and did a nice, slow ramp-up to make sure that we were ready for the summer, because the summer peak in Canada is very, very intense."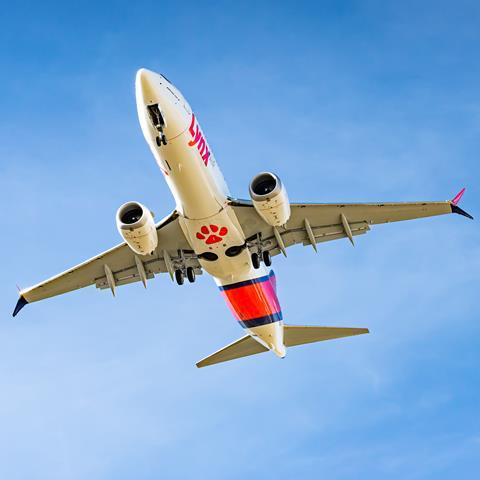 Delayed deliveries of two aircraft "due to an issue with the lessor" threw a wrench in those early plans, as the carrier had hoped to operate five Boeing 737 Max 8s during its first summer. It ended up having only three. Meanwhile, airports throughout Canada struggled with the unexpectedly strong surge in air-travel demand that caused chaos in terminals throughout North America.
"I don't think any of the Canadian airlines or airports were ready for that level of pent-up demand," McArthur says.
Despite those challenges, the carrier achieved a high level of operational performance, she says: "There's a real reputation in Canada that low-cost carriers leave you stranded, so we've tried to redefine that by focusing on [a] low cancellation rate. We've managed to differentiate ourselves from other low-cost carriers… and some of the full-service carriers as well, because they have really struggled with their cancellation rate and performance."
POWER IN SIMPLICITY
Launched in a highly competitive environment that includes start-ups Flair Airlines and Canada Jetlines – along with well-established carriers Air Canada and WestJet – Lynx seeks to stand out by earning the public's trust as a reliable operator.
It strives to avoid cancellations, betting that "leisure travellers don't care so much about being on time, they care about getting to their destination on the date they booked their accommodation or planned their family event", McArthur says.
Lynx's model focuses on operational simplicity, flying one type of aircraft and offering an onboard experience unadorned with "bells, whistles and frills", she says. The ULCC does not sell food or beverages on board, with flight attendants offering only water.
"The less people touch your aircraft before it takes off, the easier it is to get it off on time and to recover in cases of disruption," McArthur says.
The airline's first summer of operation in 2022 was defined by roaring demand for domestic air travel in both Canada and the USA, McArthur says, as Covid-related travel restrictions caused many travellers to stay closer to home rather than travel abroad. And as international travel rebounded this summer, demand for domestic flights has been softer than Lynx expected. But the carrier anticipates a "more-stable demand scenario" in summer 2024.
The carrier is pursuing a strategy of measured growth, adding warm-weather destinations such as Fort Myers, Orlando and Tampa to its upcoming winter schedule and recently operating its first flight from Toronto to Los Angeles. "Domestic demand drops off about 40% in Canada in the fall and winter, so you need to find warm markets to fly to over that period," she says.
The carrier was not prepared to fly to popular vacation destinations during its first winter, making for a "pretty challenging period", McArthur says. "Now, we should be better balanced and we'll continue looking for a combination of more US destinations and more international sun destinations for Canadians."
Lynx expects to receive its 10th 737 Max 8 in the next two months, and plans to take up to seven more of the jets leading into summer 2024. "Because of the really high seasonality in Canada, we want to try to bunch up our deliveries in the early first half of the year so that we have the maximum fleet ready for the summer, rather than be taking aircraft in the fall and having to carry them through the lower peak time," McArthur says.
However, she anticipates that delivery of two 737s could be pushed into fall 2024, as Boeing is still recovering from supply-chain and manufacturing issues that have added uncertainty for airlines awaiting new aircraft. Lynx's longer-term plan is to grow its fleet to 46 Max 8s by 2027 or the following year, depending on Boeing's delivery schedule.
STEADY HEADING
McArthur believes she is leaving Lynx in a strong position for growth, having established a market for another low-cost Canadian carrier and earning good word-of-mouth among leisure travellers, as evidenced by a high number of return customers. The airline also has a track record to guide its future.
"I've been in the airline industry for 15 years, and you don't realise how much history you rely on," says McArthur. "It's hard to predict when you don't have a booking curve from prior year, and in the post-Covid environment, there's really no precedent."
But she believes the slow pandemic recovery has levelled the playing field for Lynx Air, allowing it to differentiate itself from other ultra-low-cost carriers – and even from some full-service airlines.
Reflecting on her career to date, she is proud to be among the first women to become CEO of a Canadian airline, and to provide an example for future generations of women who have high ambitions in the aviation industry.
"If you don't see people getting into the higher ranks, then you don't necessarily aspire to it," she says. "I like to think [that] the more women leaders there are in aviation, the more there [are] that will come."
But she needs a breather after leading a start-up airline through its launch period. McArthur's family owns a beach house in Melbourne, where she expects to slip back into semi-retirement, she says: "The plan is to take a little break and then we'll see what the next big adventure is."