It is fair to say that the airline industry was rather underwhelmed by the UK's list of 'green' destinations to which non-essential travel can begin from 17 May.
Notably, it contained just one mass-market outbound tourism market in Portugal, with several destinations being places that do not accept non-essential travellers and others being small islands with tiny visitor numbers during 'normal' times.
"It is very disappointing and frankly not worth commenting on," said IATA director general Willie Walsh in response to the list's publication.
Tim Alderslade, chief executive of Airlines UK, which represents carriers including British Airways, EasyJet and Jet2, did not have anything positive to add, stating: "This is a missed opportunity, and with so few countries making it on to the Green list represents a reopening of air travel in name only."
There is palpable frustration in Europe that the first half of 2021 is proving to be a washout, amid a faltering start to vaccination programmes in some countries, alongside new waves of the virus and concerns about the spread of variants.
But while UK airlines were hoping to be serving many more countries from the mid-May restart date – including crucial transatlantic markets and popular leisure destinations such as Spain – the government's actions still represent progress towards something better. At the same time, the mood music is undeniably improving across a European region where vaccination programmes have ramped up significantly in recent weeks.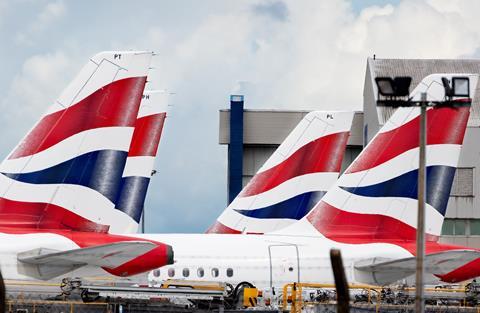 Crucially, the UK's 'green list' is reviewed every three weeks, meaning that it might not be long before more countries are added to it.
And the European Commission's recent proposals to ease restrictions on travel into European Union states were another important milestone. Individual EU members will make decisions on when travel restrictions are loosened, but combined with plans for "Digital Green Certificates", a framework is emerging for international travel to resume to and from the bloc.
Absent a negative shift in the epidemiological situation, the second half of 2021 therefore still carries the potential for a sustainable recovery to take hold.
Indeed, the recent round of earnings calls showed that a cautious consensus is emerging regarding a much better demand situation becoming evident in the third quarter.
British Airways and Iberia owner IAG, for example, says that its expectations are for a "decent" summer season from July.
Lufthansa chief executive Carsten Spohr meanwhile gave a similar outlook, stating: "Given the foreseeable major advances in vaccination rates, we expect demand to rise sharply from the summer onwards.
"Encouraging signals, such as the announcement by the EU Commission that it will once again allow vaccinated passengers from the USA to travel to Europe, confirm our confidence," he adds.
Largely echoing Spohr, Air France-KLM group chief executive Ben Smith said that "what we have seen take place in the United Kingdom and United States makes us more optimistic for the second half of the 2021", in reference to advanced vaccination programmes. Cash-positive operations were a tantalising possibility, Smith added.
And on the low-cost side, Ryanair mainline chief executive Eddie Wilson said in April that "given the foreseeable major advances in vaccination rates, we expect demand to rise sharply from the summer onwards", with the holiday season lasting longer than usual.
There is, of course, still a long list of uncertainties for Europe's airline industry and most executives are quick to point out that they are taking nothing for granted.
But it may just be that the UK's tentative approach to reopening and positive signs elsewhere in Europe blossom into something more meaningful, sooner rather than later.