Few metrics reflect the unevenness of the recovery and the ongoing challenges the pandemic presents more than airport passenger numbers.
Airlines, to differing degrees depending on their model, have had some flexibility to switch capacity between markets as borders opened and closed. That is not a flexibility airports enjoy.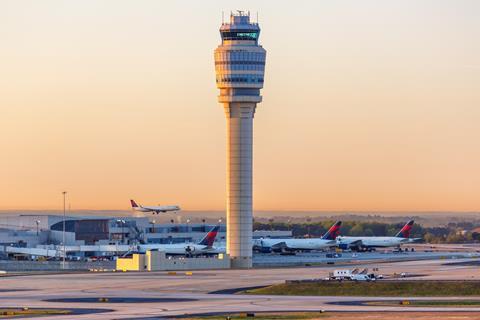 The closure of virtually all international markets in the first wave of Covid-19, leaving domestic traffic as the biggest engine of passenger demand, resulted in mass upheaval in the usually pretty familiar list of biggest airports in 2020.
HAS ATLANTA AIRPORT REGAINED ITS CROWN?
Delta Air Lines' Atlanta Hartsfield-Jackson hub, long the biggest airport in the world for traffic, lost its crown in the turmoil of 2020 in handling just under 43 million passengers.
However, passenger numbers jumped 76% at Atlanta last year to 75.5 million. Almost 70 million of them were domestic passengers.
It means the US airport is likely to have been the busiest airport for passenger traffic last year, even though it remains 32% down on the 110 million it handled 2019.
That in part seems likely because growth levels stalled last year in China – the country that contributed seven of the 10 biggest airports for passengers in 2020, including the busiest.
That Atlanta was usurped in 2020 by a Chinese airport was of little surprise, given the size and speed of the recovery in domestic flying in the latter. More unexpected was that it should have been overhauled by Guangzhou Baiyun airport, previously not even among the 10 biggest hubs, with 43.8 million passengers, rather than the second biggest airport in 2019, Beijing Capital.
Chinese airports are for the most part still to release traffic figures for 2021. However, a lack of progress in the opening up of international flights and the stop-start nature of the domestic recovery in line with China's 'zero-Covid' policy, means passenger levels last year across the country's airports seem unlikely to have jumped by much in 2021.
Atlanta is not the only US airport to figure among the busiest last year. There were similar jumps in traffic at other established hubs including Dallas/Fort Worth, Denver and Chicago O'Hare, all of which handled well over 50 million passengers in 2021.
Traffic development at biggest global airports: 2019-2021
Airport
State/territory
2019 pax (000)
2020 pax (000)
2021 pax (000)
Source: FlightGlobal analysis of 2021 preliminary airport data, 2019/20 from Cirium; *estmate based on 11m data
Atlanta Hartsfield-Jackson
USA
110,531
42,919
75,537
Beijing Capital
China
100,014
34,513
Los Angeles
USA
88,068
28,780
48,000
Dubai
UAE
86,397
25,900
29,100
Tokyo Haneda
Japan
85,326
30,965
Chicago O'Hare
USA
84,649
30,860
54,000*
London Heathrow
UK
80,884
22,110
19,393
Shanghai Pudong
China
76,153
31,166
Paris Charles de Gaulle
France
76,150
22,257
26,197
Dallas/Fort Worth
USA
75,067
39,365
62,466
Guangzhou Baiyun
China
73,378
43,768
Amsterdam Schiphol
Netherlands
71,700
20,900
25,500
Hong Kong
Hong Kong
71,538
8,835
1,350
Seoul Incheon
South Korea
71,170
12,050
Frankfurt
Germany
70,561
18,769
24,813
Denver
USA
69,016
33,741
58,828
Istanbul
Turkey
68,651
23,410
37,177
Delhi Indiri Gandhi
India
68,491
28,501
37,140
Singapore Changi
Singapore
68,300
11,800
3,053
Bangkok Suvarnabhumi
Thailand
65,425
16,706
The passenger growth among US airports, given that international borders in the country largely remained closed to non-essential travellers until November, was driven by domestic traffic.
In terms of cross-border traffic, there was a further sign of familiarity. Dubai International airport again laid claim to being the busiest airport for international passengers. The Emirates hub handled 29.1 million passengers in 2021, all on international routes – an increase of 13% on the previous year. Notably, despite the grip of Omicron, December was its busiest month of the year.
The figure, however, illustrates how disrupted international traffic remained last year. In handling just under 30 million passengers, Dubai remains outside the 10 biggest airports overall for 2021 and still at roughly a third of the 86 million handled in 2019.
MIXED PICTURE FOR EUROPEAN AIRPORTS
Before the pandemic struck in 2019, Europe's biggest hubs were the established gateways of London Heathrow, Paris Charles de Gaulle, Amsterdam Schiphol and Frankfurt Main. It has remained a challenging time for all four, but particularly Heathrow.
The UK airport was hard hit, both by the relatively late lifting of UK travel restrictions and because the key US market only reopened to fully-vaccinated travellers in November. Consequently, passenger levels fell by another 12% on even the pandemic-hit 2020 to 19.4 million. That marks its lowest annual passenger figure since 1972.
Amsterdam, Frankfurt and Paris all reported an improvement in passenger numbers last year over 2020. However, they remain between 60% and 66% below pre-crisis levels.
By contrast the six biggest airports across Russia and Turkey all reported 2021 passenger numbers that had recovered to at least half their pre-crisis levels.
Preliminary data indicates Istanbul airport handled the most passengers in 2021 among European hubs. Figures from Turkey's state airports authority show Istanbul's primary hub handled 37.2 million passengers last year. That is up 59% on the 23.4 million it handled in 2020.
Two other Turkish airports, resort city Antalya and Istanbul Sabiha Gokcen, closed the gap to within 30% and 38% of pre-crisis passenger levels respectively.
Moscow Domodedovo today reported it handled just over 25 million passengers last year. That was up by around half on the 16.4 million it recorded in 2020 and is within 12% of the pre-crisis levels. That was driven driven by record domestic passengers of more than 20 million – an increase of almost a quarter on 2019.
Another Moscow airport, Sheremetyevo, topped 30 million passengers last year. That includes just under 22 million passengers on domestic routes.
ASIAN AIRPORTS WITH GROUND TO MAKE UP
Many of the biggest hubs before the crisis were in Asia-Pacific. While domestic traffic has driven traffic in some of the region's biggest countries and territories – notably China and India – tight border controls have hit those without domestic markets to fall back on.
Most notably that is evident in Hong Kong and Singapore.
Before the crisis in 2019, Singapore's Changi airport handled 69.4 million passengers. That fell to just under 12 million in 2020, aided by normal operations at the start of the year before Covid hit. Last year passengers fell further to just over 3 million. It did at least end the year more positively; December alone accounted for more than a quarter of its annual passengers as Singapore stepped up border opening initiatives.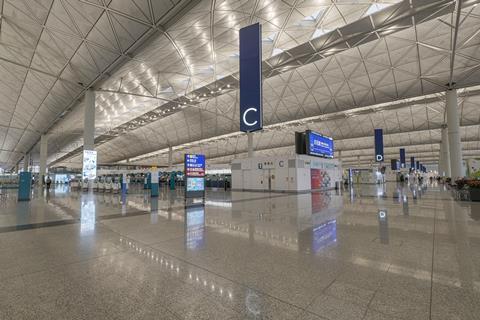 Hong Kong airport has similarly seen passenger traffic almost wiped out since the crisis. It handled just 1.4 million passengers last year, a further slump on the 8.8 million recorded in 2020. That compares to the 71.5 million handled in 2019, which made it the 13th biggest airport for passenger traffic prior to the crisis.
Neither is there any immediate sign of any let-up in the pressure on passenger travel, amid particularly tight travel restrictions in Hong Kong. January's passenger count of 71,000 was the airport's lowest for months and was fractionally down on the same month in 2021.