One of the risks for the airline industry when some kind of normality returns is states using the cover of public health to protect struggling carriers by restricting market access.
For IATA's vice-president for members and external relations, Sebastian Mikosz, that would be a nice problem to have, given where the industry is today.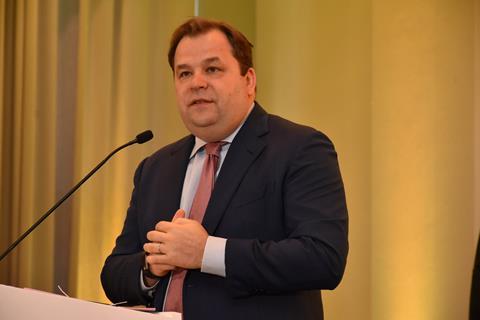 "That's what we'd like to avoid," Mikosz tells FlightGlobal in an interview ahead of this year's IATA AGM, which takes place on 24 November. "But to be honest, I would love to have this problem. It is one step after another. And we have a situation today where we have the winter long-haul traffic plan at 10% of pre-Covid levels in certain areas."
Mikosz, the former LOT Polish Airlines and Kenya Airways chief executive, took up the role at IATA in June. The wide-ranging mandate covers relations with IATA's airline members, industry partners, governments and stakeholders. It encompasses issues like its networking events – IATA holds around 90 gatherings annually – as well as the ever-hot topic of tackling aviation's impact on climate change. But, given he took up the role at the height of the crisis, the focus is clear.
"At a personal level I am very happy to be here, even though this is not what we discussed when I was joining IATA," he says.
"We have taken a shift from a booming industry with a huge prospect of development, with a problem on congestion, with a problem of noise, a lack infrastructure, to one in just a few weeks, where the whole purpose for us as a trade organisation is to restart the industry.
"It's not a bump in the road, we have been put to a stop. You have statistics which are unbelievable because there are months when most of the statistics were minus 99%. The speed at which the crisis arrived and then also the scale. And there is not a single country or market who can say 'oh, we heard about it, but actually it's business as usual'.
"So our job really is one and only. It is to be able to restart the industry, which means to start being able to plan in a predictable way the building of networks. It's not about planes, pilots or airports – it's about passengers coming back and buying tickets with the knowledge they will be able to travel."
MOVIING OUT OF QUARANTINES
Critical to tackling this in the near term is persuading states to move away from the damaging quarantine measures that have been implemented to mitigate the spread of Covid. The key to this lies in the use of testing.
IATA had already worked as a member and promoter of ICAO's Council Aviation Recovery Task Force (CART), which earlier this year set out common standards to mitigate the spread of the disease through air travel. It has now done likewise to make additional recommendations through CART to help states replace quarantine with testing. The aim is to give passengers certainty they can travel.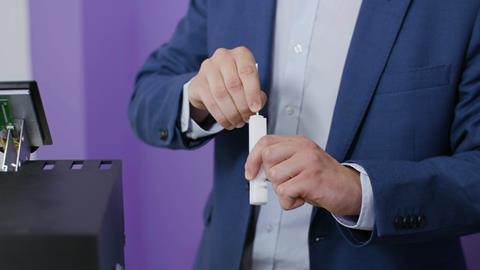 "That's the only target we have now – all the other targets are secondary," he says, noting a return of stable networks and passenger flows is the only way to move airlines out of their current financial predicament. "We cannot have a system whereby our members keep running to their governments asking for money, because this is not a sustainable business model."
Airlines and the industry are increasingly promoting trials of rapid testing, for example American Airlines, British Airways and United Airlines have in recent days detailed plans for pre-departure testing on some transatlantic routes. But quarantines remain in place.
"We have seen very different appetites for risk and a very different approach to the eagerness to open markets – or try solutions to open markets," he adds. "We observe that even inside the European Union. You could expect that within the EU it would be natural that countries could agree on measures, but you can observe a theory of totally independent decisions without co-ordination – and that's really a big challenge."
But progress on the availability and speed of tests, combined with encouraging recent news around the efficiency of potential vaccines, provides some reason for optimism that the industry can push on.
"We have the ICAO recommendation to introduce testing as an alternative to quarantines, which for us means we can start pushing and advocating for step-by-step market reopening from December. From what I call a survival mode in 2020 we are optimistic we are going to start the recovery next year, because there will be maybe more appetite from governments."
But he cautions 2021 will still be a challenging year for airlines. "It's going to be the most difficult year because everyone is going to say it's done, when it's not done. Financial relief may not be available to the extent it was in 2020. Cost will be there, but passengers will not be there."
That restart brings with it the challenge for states of balancing not only the health risk versus the economic benefits of opening up air travel markets, but also how to support their national carriers. That may make it tempting for some states to cap market access to competitors under the guise of tackling the health crisis.
"We are concerned that temporary measures [could] remain, which is why we will be strong advocating any temporary measure that was introduced is lifted – because we do not want to see the return of some form of protectionism through sanitary needs," says Mikosz.
"The moment we are going to be able to fly back, I would love to switch my radar to where are the obvious political decisions hidden by sanitary decisions, where it's obviously over-protectionism. For the moment I'm nowhere near that."