Large domestic markets have helped ease several carriers through the Covid-19 crisis, as travel restrictions and a fear of moving across borders bolster internal demand within countries with large populations and territories.
Scandinavian carrier SAS is in the unusual position of having three home countries to fall back on – Norway, Sweden and Denmark – and Cirium data shows that this has been a significant source of support throughout the crisis.
Domestic travel made up 18 of SAS's top 20 routes between June and November 2020, for example, up from 13 a year earlier. And domestic strength through the first 19 days of 2021 helped the airline become the ninth largest carrier in Europe.
Yet even with this baseline of support, its results reinforce how damaging Covid-19 has been.
SAS's own data shows that domestic routes by revenue passenger-kilometres declined by 62% in December 2020 from a year earlier, against falls of 96% for intercontinental services and 88% for European and intra-Scandinavian routes.
Overall capacity was down 73% in the fourth quarter, mostly from international services. For much of 2020, SAS's only operations outside Europe consisted of a handful of weekly flights to the USA, mainly to Newark and Chicago, and the occasional service to China, Cirium data shows.
"The [overall] load factor came in at 33%, an increase of some 8 percentage units compared to the previous month, but down 38 [percentage units] compared to last year," said SAS on 12 January. "The increase in passengers and load factor compared to November is mainly driven by an increased demand for domestic travel during the holiday season."
Adding further uncertainty, on 11 January SAS's chief executive Rickard Gustafson announced he would be leaving the carrier in the first half of the year, having led the airline for a decade.
"This is not a good time to lose its CEO," wrote HSBC in a research note to clients, crediting Gustafson with having been "a highly effective CEO of SAS, addressing the intrinsic labour challenges of SAS, which employs staff on local terms and conditions, whilst its rivals do not".
Lighter news has been SAS's relative strength compared to Norwegian, which is embroiled in administration processes. But the situation has been changed by the announcement in early January that the Oslo-based airline plans to regroup as a domestic Norwegian and short-haul European carrier focused on Scandinavia.
Such a move was partially foreseen by Gustafson when he mused on the carrier's December results call that Norwegian could find a way to survive "in some shape or form" post-pandemic.
Other competitors are perhaps even more threatening.
In November, Wizz Air opened a base in Oslo, launching three domestic routes in the country, although the carrier has not enjoyed an easy ride so far, having faced a boycott from some authorities and companies over its refusal to engage with local unions.
Industry figure Erik Braathen has also announced plans to launch a new Norwegian carrier named Flyr, slated to begin operations at some point in 2021. "We're building an airline from scratch, based on many years of experience, with a size, organisation and business model that is adapted to this future," the company said in early December.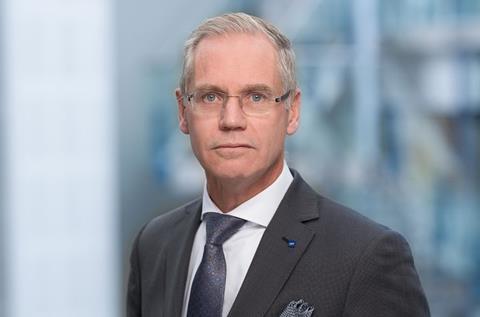 It is not difficult to see why new entrants are so keen on these markets, given the strength of domestic demand. The same data that showed SAS had become Europe's ninth-largest carrier by flights at the start of 2021 listed tiny Wideroe, which operates almost entirely within Norway, as the seventh largest.
"My best guess is [that the] competitive landscape will be maintained and perhaps even accelerated beyond Covid-19," said Gustafson in December, adding, with reference to Wizz: "We now have a new player in our domestic back yard. A very very serious competitor. We believe they are going to primarily compete for some of the traffic that is on the edges of our core business."
One scenario that could play out from Wizz's entrance, he noted, was downward pressure on fares.
In addition, the reopening of travel markets is likely to spark a race among Europe's major players to restore capacity and cash flow later in the year, a process that could involve them selling their seats "aggressively" as they look to rebuild liquidity, Gustafson suggested: "We are planning for a tough competitive situation beyond Covid-19."
HSBC seems to agree that further turbulence is likely. It downgraded SAS's rating from "Buy" to "Hold" on 18 January and lowered its target price to SKr1.70, from SKr1.80.
The bank notes that SAS's domestic and intra-Scandinavian network gives the carrier an opportunity to open up ahead of the broader market, while it will also benefit from the troubles of Norwegian. But this is complicated by the presence of new players in its key markets. "We expect flying to recover in the second half of the year but the nature of this recovery is vulnerable," writes HSBC.
It had previously warned that because of the new market entrants, SAS's "competitive landscape could worsen".
The spectre of a sudden deterioration in trading is of course not limited to SAS: all carriers are seeing their business models upended by Covid-19. But it means a sharp reversal of fortunes for SAS, which pre-pandemic had been growing market share and revenues while seeming to successfully manage its cost base.
"Of course that headwind ended brutally by mid-March," noted Gustafson in December, before he announced his departure. He added that, once the crisis was over, "the tailwind that we saw, we hope we can recapture".
This analysis is written by Jonathan Robins, part of Cirium's London-based reporting team