More initiatives are being rolled out across Asia-Pacific as the tentative opening up of international travel markets in the region continues.
International travel in the region has been paltry since the crisis hit amid some of the tightest approaches to border control in the world and lagging vaccination roll-outs. IATA figures for August show international traffic across Asia-Pacific was still 93% down on the same month in 2019.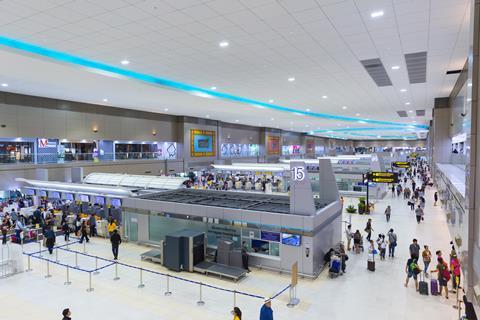 October though has seen a shift in the thinking of several countries, which have thus far been focused on Covid suppression strategies. Notably this includes the travel lanes initiatives in Singapore and Australia, opening up international travel to the fully vaccinated.
Singapore Airlines Group now expects to operate at 37% of pre-pandemic capacity by the end of the year. While this lags carriers in other parts of the world, it marks an improvement on capacity that is currently less than a third of pre-pandemic levels.
But in Hong Kong, which continues to have a 'Zero-Covid' strategy, Cathay Pacific passenger traffic is still flatlining. In September, Cathay carried close to 132,000 passengers, just 5% of pre-pandemic numbers.
This serves as a reminder that even for those Asian markets that open up, the Zero-Covid strategy followed by some countries – notably the key driver of international traffic within the region, China – means full recovery is some way out of reach.
By contrast, international travel in Europe opened up sooner, and such was the strength of demand this summer that Eurocontrol is now projecting flight activity could be back at 2019 levels as soon as 2023. It had previously projected this would happen in 2024 at the earliest.
But news on 20 October that Morocco has introduced a ban on flights from three European states amid Covid concerns, and that Latvia has reimposed a lockdown in the country, underlines how fragile the recovery is.