The USA's airline industry is emerging from the pandemic in a form unlike how it entered lockdowns at the beginning of 2020.
Carriers are now deploying jets on numerous new "point-to-point" routes that connect secondary cities to leisure destinations.
Such flights bypass major hubs – a strategy departing starkly from that of the heady pre-Covid years, when carriers centralised nearly all their operations at handfuls of major hubs. And though business travel is expected to return, it might be different than in 2019, executives say.
"I think point-to-point is going to be a winner coming out of this," says Sun Country Airlines chief executive Jude Bricker on 2 June.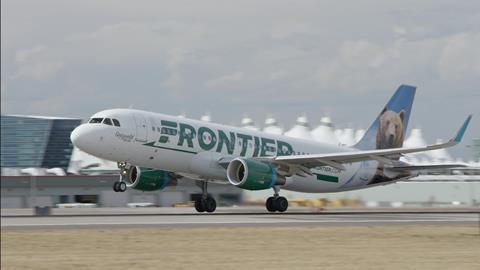 "Point-to-point is going to be more important that it was. How much remains to be seen," adds American Airlines vice-president of network and schedule planning Brian Znotins.
Bricker and Znotins were among aviation experts participating in a 2 June FlightGlobal webinar titled "How can airlines reconnect North America?"
They addressed how US airlines are responding to Covid-19's unprecedented realignment of travel demand. As the pandemic eases, US leisure travellers are eager to hit the road. They want direct flights to vacation destinations, not lengthy connections through hubs.
That fact has forced airlines to rethink their networks and adjust schedules accordingly. They have added a bevy of new flights to leisure hotspots in places like the Carolinas, Florida, Maine, Montana and Nevada. Some of those flights depart from hubs; many do not. Meanwhile, two new discounters – Avelo Airlines and Breeze Airways – began flying this spring, aiming to tap demand on under-served leisure routes.
"There has been a shift away from the historical way network planning has been done. It has moved to a dynamic approach," says Kim Gesch, vice-president of commercial planning at airline data and analytics provider Cirium. "These days, airlines are adjusting their schedules just weeks out, in response to shifting market trends."
Cirium suspects the business travel sector will return to 2019 levels by 2024, says Gesch.
In years past, airlines used troves of historical data to plan flights, schedules and fares.
But the pandemic shuffled everything so significantly that such data has limited value, executives say. Planners have turned to different metrics, such as event schedules, website airfare search data, vaccination rates and state-specific travel requirements, they say.
The pandemic left American's route network "bifurcated", with operations at its southern US hubs in Charlotte and Dallas-Fort Worth outperforming operations in northern US cities like Philadelphia and New York, Znotins says.
That partly reflects Covid-19 travel restrictions, which vary by state and have tended to be stricter in northern states and cities. Also, American's Northeast hub at Philadelphia has historically been one of that carrier's major European departure points. With transatlantic travel demand in the gutter, American needs fewer connecting seats on domestic flights from Philadelphia, Znotins says.
"This summer, if you… [are] flying through Dallas-Fort Worth or Charlotte, it will look like a normal year," he says.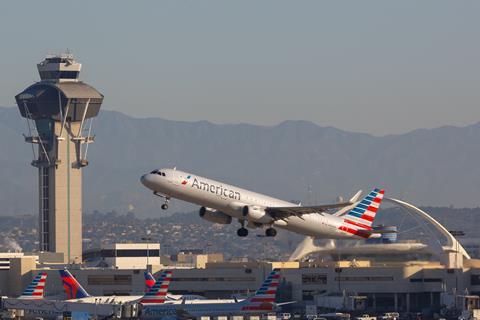 Some airports have seen travellers return in numbers nearing 2019 levels. But airlines are flying many of those people to different places.
American's capacity at Kansas City International airport, for instance, has returned to levels similar as in 2019, Znotins says.
But American now has far more seats from Kansas City to Dallas-Forth Worth and Charlotte, and far fewer between Kansas City and northern cities popular with business travellers, like Chicago and New York, he adds.
The pandemic – and availability of otherwise parked jets – led American to experiment with new routes, Znotins says, citing a winter-season Kansas City-Cancun run.
American might eventually end some of its new routes, shifting those aircraft back to hub-and-spoke runs. But others proved successful enough to remain in the network after recovery, he adds.
Kansas City International has undeniably benefited from surging demand for leisure travel, says the airport's deputy director of aviation, marketing and air service development Justin Meyer.
Leisure-focused Spirit Airlines' capacity at Kansas City is up 75% from 2019 levels, and some leisure-heavy routes – Kansas City to the Tampa-St Petersburg region, for instance – have flights on three competing low-cost airlines.
Having direct flights to places like Tampa, Charleston and Myrtle Beach is great for the city, but Meyer is working to get those business-travel routes re-established. "At some point my community needs to get to Indianapolis again," he says, as an example.
'UNMET DEMAND'
The industry has been "transforming… to be more in touch with the market and what's taking place from the actual demand side," says Cirium's Gesch. "I won't say its pent-up demand. It's unmet demand."
"We need to be flexible," adds American's Znotins. "We need to adjust our capacity based on incoming bookings, not historical trends.
Tweaking an airline's network – and doing so just weeks ahead of time – is mind-bogglingly complex. New flights mean new schedules for pilots and flight attendants. Consequences ripple into reservations, maintenance, catering, airport staffing – the list goes on and on.
American collaborated with unions to work around contractual language that normally would prohibit close-in scheduling adjustments, Znotins says. Old ways of doing things had to be "thrown out… We had to rewrite a schedule in a week".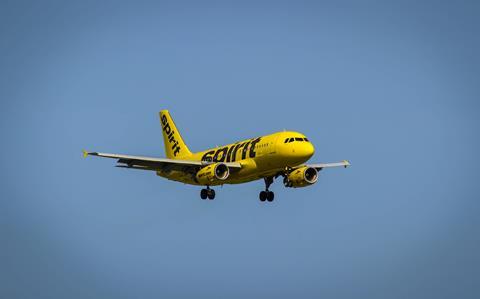 Experts say the pandemic has significantly shifted the "booking curve" and "yield curve", two factors airlines watch closely when setting schedules and fares. Booking curves show how seat sales progress over time ahead of flights, while yield curves depict how yields change over time.
These days, airlines globally are selling about one-third of seats on domestic flights within three days of departure, and half within a week of departure, according to Cirium.
By comparison, in 2019 airlines sold 49% of their seats 20 days or more before flights, according to IATA figures.
As for yields, they historically increased as a flight's departure grew near, reflecting higher fares charged to business travellers, Sun Country's Bricker notes.
Not anymore.
"We are not seeing that," says Bricker. "The yield curve remains down. But the demand environment is unmistakably positive."
FUTURE OF BUSINESS TRAVEL
Which raises the question: Will business travel ever look the same as in 2019?
Perhaps not.
"I think business travel has changed. We cannot predict exactly what that change is, but we need to be able to adapt to it," says Znotins.
He notes that amid the pandemic many office employees, free to work remote, moved to smaller secondary cities – places like Bozeman, Montana. As business travel resumes, those employees will likely need to travel back to their home offices – but they might travel less frequently than previous.
"That will open up a new element of business travel that we haven't seen before," says Znotins.
That trend could further support more point-to-point routes, says Bricker. "It would be disingenuous to sit here on a virtual conference call and say that business travel will not change substantially."
He suspects a large chunk of traditional business travel will return, but that about 30% will "be a little sticky and hard to recover".
"I think some of the [business travel bookings] are are going to be permanently displaced," he says.
NEW COMPETITION
Point-to-point opportunities became evident in recent months with the launch of Avelo and Breeze.
Led by former Allegiant Air president Andrew Levy, Avelo began flights from California in April. It plans a US East Coast expansion in the third quarter of this year. Breeze, headed by chief executive David Neeleman, began service in May from Tampa.
Both carriers will fly leisure routes to secondary cities.
Speaking during the webinar, Sun Country's Bricker concedes conditions are favourable for new airlines but says the start-ups face a tough and uncertain road.
"It's a unique set of circumstances in the last 30 years, where you have availability of airplanes, pilots, gates and strong consumer [demand] all at the same time," says Bricker, noting both carriers are led by "extremely capable" executives.
However, fares are depressed, fuel prices have increased and airport costs are on the upswing, he adds.
"There is a lot of cost… that cannot be removed," Bricker says. "I think there is not going to be a lot of oxygen out there. I think it is going to be a hard road."
Znotins says American will differentiate itself with schedule. "We are simply not going to stand by and have inferior schedules and make things easy for them," he says.