Good news regarding international long-haul air travel has been in hard to come by over the past 18 months or so.
That changed this week, however, with the Biden administration's announcement that the USA is to finally reopen its borders to fully jabbed international travellers from a host of countries, signalling the full reopening of the crucial transatlantic market from November.
Lufthansa Group chief executive Carsten Spohr described the development as "a major step out of the crisis", while IATA director general Willie Walsh called it "a major step forward".
Noting that expectations for the US reopening were "moving further away into December and even 2022" before this week's announcement, analysts at Bernstein describe the news as "a significant boost to sentiment" at Europe's network carriers.
"During 2019, 26% of IAG's ASKs [available seat kilometers] were either to or from the USA, with 24% of Lufthansa's and 16% of Air France-KLM's capacity," Bernstein says, highlighting the importance of the transatlantic market to those airline groups.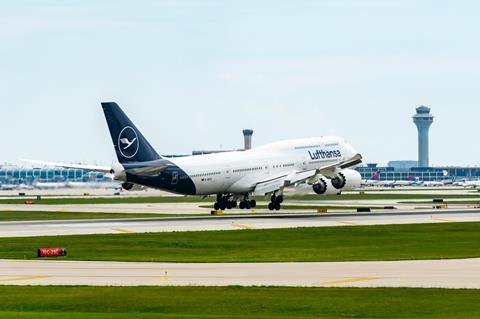 And even though citizens from their home country are already allowed into Europe for non-essential travel, American Airlines, Delta Air Lines and United Airlines are scheduled to carry less than half their pre-crisis USA-to-Europe seats in September, according to Cirium schedules data.
Demonstrating just how lucrative such services can be in 'normal' times, OAG reported in 2019 that British Airways' London Heathrow to New York JFK service was the only route in the world generate more than $1 billion in revenue in the 12 months to March that year.
The full reopening of the transatlantic market therefore could not have come soon enough for a long list of network carriers, who are all keen to see how quickly high-yielding business traffic will bounce back.
The full reopening is also a positive development for market entrants: JetBlue Airways has already launched New York-London flights in recent weeks, with Scandinavian carrier Norse Atlantic and Icelandic carrier Play among those set to launch US services from Europe in the coming months.
Among developments to watch out for, could the post-Covid long-haul airline market fundamentally shift in favour of lower-cost operators during the recovery, echoing trends seen in short-haul markets in the years following 9/11?
Subscribers to the Airline Business newsletter receive the Weekly Briefing first every week. For more information, click here.