While airlines and airports found common ground during the pandemic in pressing for the lifting of restrictions, the fractious debate over future pricing at Heathrow underlines the wider financing challenges ahead for an industry on its heels from two years of losses but with a long-term capacity crunch still on the horizon
Few airports have embodied the scale of the impact of the global pandemic more than London Heathrow.
A major hub in the global airline system, operating permanently at or beyond maximum capacity, passenger numbers last year at Europe's biggest airport fell to their lowest level in 50 years.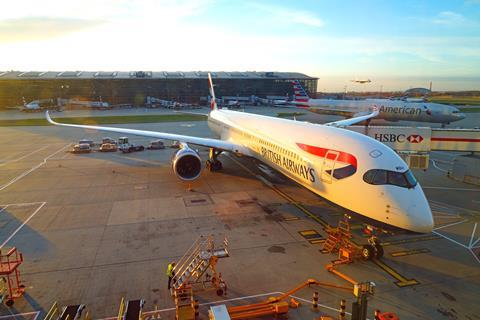 Notably, in opening its doors to less than 20 million passengers last year, Heathrow saw a deterioration on an already dire traffic performance when the pandemic first hit in 2020.
The pace at which that traffic will return remains to be seen. An Omicron-stifled start to the year means passenger levels were still only at half of pre-crisis levels in February, even with the key transatlantic market reopened. March though did at least see Heathrow passengers back to two-thirds of pre-crisis levels and, in keeping with the airline industry at large, Heathrow is optimistic of a strong summer. However, even an upgraded projection of carrying 52.8 million passengers this year is still only around two-thirds of the 80 million it recorded in 2019.
Losses, associated with the collapse of international traffic, racked up too. Cumulative losses at Heathrow over the two years of the pandemic reached £3.8 billion ($5 billion). It projects another loss-making year ahead, taking cumulative losses to over £4 billion.Trade group the Airport Operators Association estimates UK airports overall have lost £10 billion in revenue since the first lockdown in March 2020 and have taken on more than £4 billion in debt.
In that respect, airlines and airports – shorn of international passenger traffic during the pandemic – have been in the same boat. In pressing for the reopening of borders and an easing in Covid-related travel restrictions, airlines and airports largely spoke with a single voice.
Now, with – at least for large parts of the world – the lifting of the most onerous travel restrictions achieved, attention is turning to post-pandemic recovery mode. And when it comes to navigating through this period, at least in terms how losses are recouped and future investments funded, airlines and airports are setting course in opposite – if familiar – directions.
INHERENT TENSION
By the very nature of the relationship between airports and airlines, charges have always been a potential flashpoint. The latter in many cases accuse airports of exploiting monopoly positions, while airports argue they need funding to deliver on capital-intense facilities. That simmering tension has erupted most evidently at Heathrow.
Airlines are apoplectic over the airport's request to the UK aviation regulator, which governs charges at the slot-constrained airport, that it should be clear to nearly double charges from £22 to £42 per passenger over the next five years
"The charges that Heathrow want to increase are in my mind egregious. It really is completely unacceptable," Shai Weiss, boss of one of Heathrow's biggest operators Virgin Atlantic, said in March.
"The charges as proposed at Heathrow are probably 50% more expensive than other airports we are talking about and it could be up to, for a family, a £100-200 increase on their travel, which is already expensive and cost of living is up. So it's another piece of the puzzle that is really unwarranted."
Heathrow Airport chief executive John Holland-Kaye, speaking during the company's full-year results briefing in February, argued, however: "It's a relatively small increase compared to overall ticket prices and only adds 2% to the average ticket prices. We do believe the market can bear this charge, at this time."
Last October, UK aviation regulators set an initial range for Heathrow to increase its passenger charges by between 11% and 56% over the next five years. But a long-term decision on Heathrow charges remains to be made, as given the uncertainty of the traffic recovery, the UK Civil Aviation Authority (CAA) opted to push back its final judgement until after this summer. It did, however, essentially split the difference in allowing an increase to a maximum of just over £30 for 2022.
"Their decision to delay the outcome for all the way to 2027 until after the summer is the right one," says Weiss. "It was made before the situation in Ukraine erupted, and even more so, to bet on passenger numbers – where everybody is going to get it wrong in terms of evidence for the future. For that to happen post the summer is a much better opportunity to get it right and protect consumers."
Indeed, the airport and airlines cannot even agree what is likely to happen to demand beyond the summer. While Heathrow in April raised its full-year traffic projection by more than 7 million to 52.8 million, it says that demand "remains very volatile" and is likely to "drop off significantly" after the summer season. It says it is already seeing airlines cancelling services into the autumn because of the impact of higher fuel costs, lower GDP growth, the war in Ukraine and ongoing pandemic concerns.
Airlines UK – which represents carriers including British Airways and Virgin – does not agree with that outlook. "Heathrow is – alone within the sector – seeking to downgrade the pace of recovery within aviation, to drive up passenger charges to support shareholder returns," it claims.
"The CAA should use the real evidence of recovery alongside independent demand forecasts so that consumers can be put at the heart of any decision on Heathrow's charges," it says.
Both Heathrow and airlines continue to call on the regulator to act.
Heathrow suggests that the charges proposed by the CAA "will see passengers faced with longer queues and more frequent delays, as well as threatening Heathrow's ability to fund itself affordably".
Virgin's Weiss rejects the notion charges needs to rise to deliver service levels. "I believe that the business case is extremely strong for Heathrow going forward and the service they provide is good – the efficiencies they have taken during the pandemic should continue onwards. I am not here to run their business. But as a customer I expect excellent service, which they do. Heathrow is an excellent airport. But it doesn't require such a high increase to the fees to maintain those.
"Together with some of our traditional competitors we are making a very strong case on behalf of consumers to ensure prices are maintained at a normal level and I think we haven't given up on the CAA."
PRICING REFORMS
At a wider level director general of global airports body ACI World, Luis Felipe de Oliveira, argues though that a pricing framework that has been in place for over half a century needs "a complete rethink" for today's airport industry and the travelling public.
"While it has some desirable elements, it is fundamentally a rigid, cost-based approach, focused almost exclusively on cost recovery and not on achieving economically and socially beneficial outcomes for the travelling public," he says. "A more efficient charging system will benefit the industry, with positive benefits for end users."
The trade body, which in March published a Competition, Regulation and Airport Charges Research Report detailing its latest thinking, argues charges should provide incentives for prioritising uses of existing capacity and signalling when the market needs are able to pay for additional capacity.
ACI's paper echoes the arguments of Heathrow Airport, in pointing to the relatively low level of ticket prices that airport charges comprise. It cites analysis carried out by Intervistas Consulting as part of the research paper showing that aeronautical services account for over half of airport revenues, while the full range of airport charges represent only 5% of the average base airfare and ancillary fees to a customer.
It also points to the continued requirement for airports to deliver infrastructure to meet future capacity requirements – together with the need to develop capacity that addresses the environmental impact of flying.
"When the aviation industry recovers from the Covid-19 pandemic, it will return to capacity constraints and bottlenecks at many airports," the report says. "There are serious economic and social implications of capacity shortfalls and associated congestion, and this why it is so important to ensure that the right policies towards airports are adopted."
Moreover, ACI cites the negative impact of the pandemic on the ability of airports to raise capital as effectively as they did before the pandemic. "It is now understood that airports are riskier investments than previously thought and correspondingly their cost of capital could be higher in the future – whether debt or equity. Debt investors may be reluctant to finance airport operations and capex to the same degree of financial leverage that they had in the past."
WIDER CONCERNS
While Heathrow is the highest-profile case, it is not the only airport where increased charges are raising the ire of airlines. For example, airlines had complained against increased charges at Amsterdam Schiphol airport, but the Dutch competition regulator in April ruled the airport was clear to raise charges as a way of settling losses incurred during the pandemic.
Member of the board of the Netherlands Authority for Consumers and Markets Manon Letijen says: "Schiphol must pass on any windfalls to airlines through its charges, but, at the same time, it is also allowed to settle any setbacks through the charges. Actual costs have been incorporated into the new charges, which follows from the regulatory framework. That is why the charge increases that are the result of that process are not unreasonable."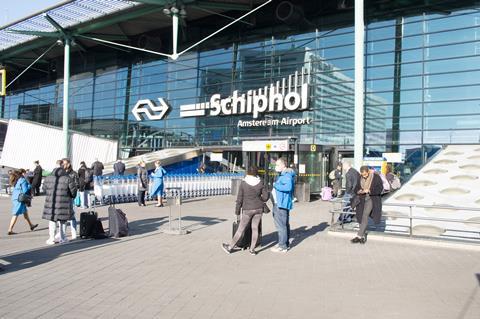 IATA, which notes this results in a 37% increase in charges at the airport over the next three years, says the ruling fails to consider the exceptional circumstances created by the pandemic.
"The cost recovery system was never expected to operate in circumstances where demand would totally collapse for an extended period due to government-imposed travel restrictions," says IATA regional vice-president for Europe Rafael Schvartzman.
IATA instead cites the approach taken by Spanish regulators, which in February rejected airport operator AENA's proposal to recover pandemic losses through higher charges. "Passing on the burden of financial recovery to your customers is not the way to incentivise travel, re-establish air connectivity and start putting the Covid-19 crisis behind us once and for all," says Schvartzman.
IATA director general Willie Walsh – who describes relations with key airline suppliers like airports and ATC providers as "stressed" – believes stronger regulation is required because of the polar relationship.
"I represent the airline industry, ACI represents the airport industry. We are two different industries and yes there is some common ground – but in a lot of cases there is very strong opposition. This is an area where we have to see regulators step in, in the interests of consumers. It's not in the interests of the airlines, it is in the interests of consumers, because ultimately the consumer pays," he says.
"The idea that the consumer doesn't pay, and Heathrow charges won't get passed through to the consumer, is complete nonsense, because the airlines can't afford to absorb these additional charges, so ultimately the consumer pays. The job of the regulator is to protect the consumer from monopolistic behaviour and regulators need to be better.
"The number of airports that are attempting to recover lost profits through significant increases in charges, I just don't get it," he says. "To me it just reinforces my view – and the view of the industry – that the airport industry is not a competitive industry, it is a quasi-monopolistic industry that doesn't operate on a normal commercial base and needs to be economically regulated with strong economic regulation to prevent these suppliers from gouging their customers."
Walsh rejects the argument airport fees form only a small part of the ticket costs. "There is no such thing as an insignificant part [of airline costs]," he says. "Every part is significant. And that is because our margins have always been so small. In the best decade for this industry the operating margin for this industry was 5.5%. The idea we can just ignore cost increase in some parts of our cost base doesn't happen.
"They have got to move away from when I respond with criticism of an airport, that they try to respond with the answer of all airports. Yes there are good airports there. But engage in the debate. Justify Heathrow's ridiculous price increases, don't tell me what airports are doing around the world. Tell me what is right about what Heathrow is doing, what Amsterdam is doing, and you won't find them doing that."
HOW MIGHT MODEL EVOLVE
To some extent a heightened debate around airport charges is to be expected during a period of obvious industry reset. But there is no one-size-fits-all for the dynamics driving those relationships or what may happen to airport charges over the coming years.
"No two airports are alike, and geography remains the key factor for aviation business development," notes Jonathan Norman, head of aviation business development at AviaPro Consulting.
John Strickland, director of JLS Consulting, similarly points to how challenges differ for airports. "Charging developments will be dependent on the degree of market power which an airport holds.
"For small airports this is non-existent with so much opportunity for airlines to encourage competition and to easily redeploy capacity. The majority of such airports lose money even without the impact of a crisis and normally fail to recover fully their costs.
"Even for large and powerful hub airports, there could be a perception that certain key customers are locked in. However, I believe this could become less the case. While it may be more difficult for a hub carrier to redeploy capacity outright, it can, if part of a group operation, seek to route – price elastic and routing agnostic – transfer flows through other hubs and could focus on smaller capacity aircraft at more expensive airports with a consequent impact on both aeronautical and retail/non-aeronautical revenues," he says.
Strickland believes foresighted airports need to consider how typical capacity size and traffic mix is changing for airlines – particularly those reliant before the pandemic on premium business traffic, which is likely to recover most slowly.
"Recognising that applying significant charge increases is likely to be counter-productive and seeking to minimise these by rigorous cost control, improved efficiency and looking at new sources of revenue generation such as digitally enabled retail, potentially in partnership with airlines, is likely to be a more beneficial and win-win approach," he says.
Norman suggests blockchain technology will change the way revenue is managed for airports and airlines over the next five years.
"In the case of airports, I can see different charging models implemented based on a more dynamic approach where all stakeholders equally share risk to achieve profitability on all active routes. This type of implementation will not change the scope for major hubs but will support smaller airports in finding new ways of assisting airlines on route performance without making the game about only subsidising money for airline service."
Strickland adds that while aeronautical charges are increasingly reducing as a share of airport's total revenues, they remain significant.
"As with airlines there needs to be focus on cost reduction and efficiency improvement," he says, when asked about other levers airports have beyond charges. "But in addition, [airports could be] seeking out new previously underdeveloped or unavailable sources of revenue generation, in particular new approaches to the retailing model."
Norman too sees plenty of scope for further revenue development.
"Airports can focus efforts maximising revenues from the terminal and landside areas and invest in IT solutions to lower overall operational costs," he says. "During Covid-19, IT companies managed to significantly increase their research and development pace due to the halted airport operations, taking advantage of empty terminals and available human resources to advance integration.
"Since then, IT companies created new platforms and technologies, allowing airports to address several cost issues in areas like passenger flow management, de-icing operations, turnaround operations, and terminal retail.
"There are still tremendous growth opportunities and development on the terminal and landside areas, not only from an IT standpoint but also by developing new entertainment and retail facilities for passengers."