New Wizz Air UK chief executive Marion Geoffroy believes the scrapping of the more expensive PCR test for fully vaccinated travellers from later this month will be a key driver of demand as the carrier ramps up capacity for Christmas travel.
Budget carrier Wizz Air has notably been among the most pro-active carriers since the pandemic began in terms of opening new bases. The UK arm of the Central European budget carrier, in part established as a contingency operation to ensure it could sustain UK operations post-Brexit, itself this year added a Doncaster base and will in December open an operation at London Gatwick.
Geoffroy, who took the helm of Wizz AIr UK this summer, says the UK operation is not yet fully utilising its fleet of 14 Airbus narrowbodies. "But by December we will be utilising 14 aircraft, deployed in Luton, Doncaster and [London] Gatwick. By next summer we intend to operate 17 aircraft," she says.
The UK carrier's growth aspirations have been challenged by the more onerous travel restrictions in the UK – in comparison to much of Europe. This, for example, forced the airline to defer the planned planned opening of a Cardiff base until next year.
Geoffroy was speaking to FlightGlobal in late September at the Airline Strategy Awards in London, at which Wizz Air was recognized in the low-cost carrier category, just after news emerged that the UK was to scrap its 'traffic light system' and open up quarantine-free travel to the fully vaccinated from many countries.
"Each time there has been an announcement, in one direction or another, it has impacted demand," Geoffroy says.
She notes Wizz had already seen a build-up in bookings for the half-term holiday period even before the confirmation of the announcement that the traffic-light system would be scrapped.
However, Geoffroy believes changes in test requirements may have more impact on demand than the ending of the traffic light system because of the impact on cost of travel to consumers, which is particularly relevant in the budget travel segment Wizz operates in..
"In the UK [the testing] is still very expensive. The changing point will be with the abolition of the PCR test for vaccinated travellers," she says.
The UK has now firmed plans from 24 October to drop rules requiring fully vaccinated passengers to get a more expensive PCR Covid test on day two of arrival in the UK from most countries and to accept lateral flow tests instead.
While she has seen UK travel demand staying stronger for slightly longer into the autumn, Geoffroy says because the UK reopened for travel to some markets in July, travel patterns have not altered that much into a later season.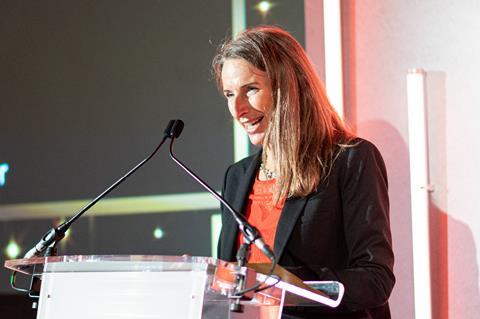 However, she believes there will be strong demand for Christmas travel. "This is why we are getting ready for Christmas with the deployment of our entire fleet, massive recruitment, to ensure we can fly as many people as possible," she says.
Wizz already has an operation at London Luton airport and has long flagged its interest in – and criticism of the slot rules preventing it from – expanding at Gatwick. The opening of a base at Gatwick comes at a key time in the market, as British Airways – having stopped short-haul flying from the airport since the pandemic hit – is making the resumption of such flights contingent on its securing lower costs to enable it to compete with budget rivals.
"We believe Luton and Gatwick complement each other, and because of the restraints we face at Luton – because it is an airport that has passenger [growth] limitations – hence the diversification, because we are absolutely sure we can contribute to the growth of the London market," says Geoffroy.
"We believe our product is different from what EasyJet has to offer. We are ultra-low-cost and so target other customers – plus we are looking at new markets."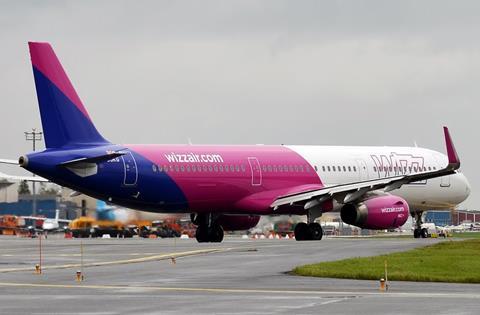 Geoffroy adds: "The cards are being redistributed and the airports want to build something that is sustainable and so do we.
"We are not just looking for short- or medium-term opportunities. If we establish a relationship with the airport, it will be long-term. We want this to be scaleable. We are not going to be basing one aircraft for summer 2022 and then putting it somewhere else. Everything has to be scaleable. This is why we are looking at airports where we can open and grow a base."