A diverse and inclusive workplace is a better one, writes IATA's Dexter Morse, but more airlines need to adopt a structured approach to the issue
Workplace diversity has been in vogue for some time but many companies are still struggling to define what this means for them, why it is important and how to include it as a priority in their talent management strategy.
Some 74 countries prohibit discrimination in employment because of sexual orientation –including Australia, Canada, France, Germany, Mexico, the Netherlands, Switzerland and the UK.
In the USA there is no federal law protecting employees from discrimination based on sexual orientation or gender identity. There is also no state-level protection for sexual orientation or gender identity in 29 of the 50 US states, which means employees can be fired for being LGBTQ – the acronym used to address the lesbian, gay, bisexual, transgender and queer/questioning community.
In June 2017, Canada amended the Human Rights Act to outlaw employment discrimination based on gender identity and expression.
In September 2018, India's Supreme Court struck down section 377 of India's penal code, a colonial-era law that penalised consensual same-sex relations.
As of 2018, 93% of Fortune 500 companies have non-discrimination policies in place that include sexual orientation. Some 85% have non-discrimination policies that include gender identity.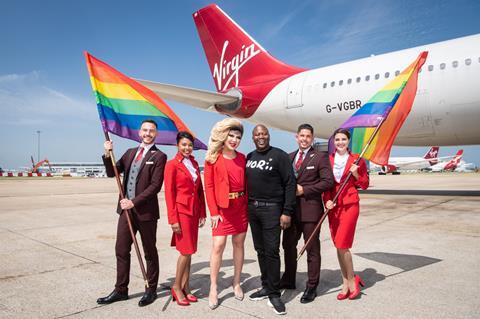 Although substantial strides have been made in recognising LGBTQ issues, more than 53% of LGBTQ workers hide their identity at the workplace. This identity struggle has detrimental impacts on their health, happiness and productivity as well as on business talent retention and leadership development.
Research in the USA suggests that openly gay job applicants are 40% less likely to receive job interviews. Transgender individuals have an unemployment rate three times higher than the national average.
LGBTQ employees often face hostility in the workplace. According to research by the Robert Wood Johnson Foundation, 20% of LGBTQ Americans have experienced discrimination based on sexual orientation or gender identity when applying for jobs. LGBTQ people of colour are even more likely to experience this type of discrimination (32%) as opposed to white LGBTQ people (13%).
LGBTQ Americans do not earn as much or progress in their careers as quickly as their straight counterparts – 22% have not been paid equally or promoted at the same rate as their straight peers. This was echoed in 2019 research by LinkedIn in the UK, which suggests the income of average UK LGBTQ employees is 16% less than that of their straight counterparts. Some 57% of respondents to the survey wanted to see greater transparency around their employers' stance on diversity and inclusion, while 55% wanted more supportive environments for coming out at work.
Especially vulnerable
Transgender workers are especially vulnerable to discrimination. A 2015 US Transgender Survey revealed that 27% of the transgender population said they were not hired, were fired or were not promoted as a result of their gender identity or expression. Some 80% of the trans­gender population who were employed experienced harassment or mistreatment on the job, or took steps to avoid it.
Straight colleagues often have a double-standards approach to LGBTQ issues in the workplace.
A US Human Rights Campaign Foundation report found that 81% of non-LGBTQ respondents indicated their co-workers "should not have to hide their identity", yet 70% of the same respondents indicated that talking about sexual orientation at work is "unprofessional".
There is a social pressure on all employees to reveal their identity through day-to-day casual conversations with co-workers. Casual conversations are a fundamental part of how workplace relationships are developed and trust is established. This inability to participate can erode valuable rapport with co-workers, managers and would-be mentors.
Fear prevents most LGBTQ workers from being open, forcing them to downplay or hide aspects of their true selves, such as the nature of their personal relationships (for example, referring to a boyfriend as a girlfriend) or changing the way they dress or speak. Some 46% of LGBTQ workers in the US are closeted in the workplace and employees report feeling exhausted from spending time and energy concealing their sexual orientation and gender identity.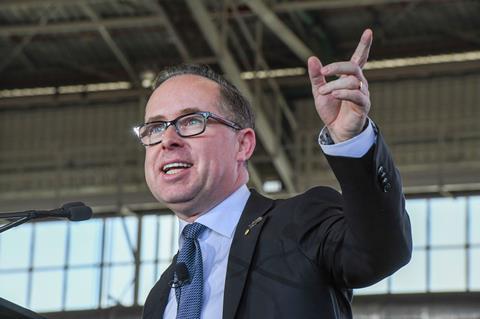 Research conducted this year reveals that 10% of LGBTQ employees left a job because the work environment did not accept LGBTQ people. On the positive side, 25% of LGBTQ employees report staying in a job because of an LGBTQ-inclusive work environment.
Offensive jokes based on sexual orientation or gender identity are a very common form of workplace harassment. Research in the US in 2018 revealed that 53% of LGBTQ employees heard lesbian and gay jokes at work, while 37% heard bisexual jokes and 41% heard transgender jokes.
In June 2019, an Irish restaurant was ordered to pay €20,000 ($22,000) in compensation to an employee who was subjected to a consistent barrage of hatred after revealing he was gay.
In October, a Missouri police sergeant was awarded almost $20 million in damages after being told to "tone down the gayness" to get a promotion. A witness testified that one of the plaintiff's superiors described him as "way too out there with his gayness".
It is important for young LGBTQ professionals to have people to aspire to. A survey by LinkedIn in 2019 revealed that 70% of LGBTQ professionals believe they have no senior LGBTQ leaders to look up to and this has an impact on people coming out at work. Some 28% of professionals who are currently closeted say they are concerned that colleagues will judge them if they come out.
Increasing visibility
Each year, OUTstanding publishes a series of role model lists, supported by Yahoo Finance, celebrating leading LGBTQ executives and leaders, which is an excellent way of increasing visibility and showing that it is possible for LGBTQ employees to progress in their careers.
Mark Anderson, chief executive of Connect Airways, regularly features in the list. In his previous position as executive vice-president at Virgin Atlantic he oversaw the introduction of the first LGBTQ working group, which brought together people from across the airline to create positive change. In his current role, he worked on a partnership between Virgin Atlantic and the Attitude Awards to fly the first Rainbow flight, completely staffed by LGBTQ pilots and crew to World Pride in New York.
A regular in the list, and heading it in 2017, was Alan Joyce, chief executive of Qantas. A passionate advocate for LGBTQ rights and the importance of equality and diversity, he has established a formal LGBTQ network to support Qantas employees and has campaigned for marriage equality.
Other notable LGBTQ airline business leaders include Andrew Swaffield, chief executive of Virgin Group Loyalty Company, and Sadiq Gillani, senior vice-president of operational research and effectiveness at Emirates.
Every year the Human Rights Campaign Foundation issues a Corporate Equality Index (CEI), which rates workplaces based on LGBTQ equality. In the 2019 report, 571 businesses earned a top score of 100% and the distinction of "best places to work for LGBTQ equality". Airlines featured prominently in the list, with United Airlines receiving a perfect scoring for the eighth year in a row. American Airlines has been recognised in the index for the 17th straight year and it was the only airline to achieve a perfect score when the CEI was launched in 2002.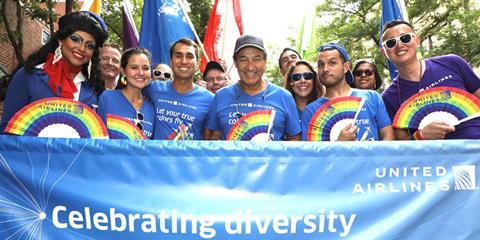 United Airlines became the first US carrier to offer non-binary gender options to passengers booking flights. Chief executive Oscar Munoz says: "Our commitment to diversity and inclusion creates excellence, sparking creativity and innovation, and fostering a welcoming environment."
Southwest Airlines also achieved a perfect scoring.
Companies with inclusive, supportive environments have better reputations and branding, they draw better candidates for open positions and retain top talent longer. People who feel secure in their workplace, supported by policies which promote acceptance and positivity will be more loyal and more focused on their jobs.
There is no doubt that a diverse and inclusive workplace is a happy, healthy, safe and productive one – it's a matter of RESPECT. Here is how:
Recruit: Targeted recruitment campaigns should be pursued, job adverts should be clear about welcoming LGBTQ applicants and recruiters should discuss diversity and inclusion at interviews. All new staff should be invited to inclusion and diversity networking talks.
Engage: LGBTQ and allies at all levels of the organisation should be engaged, including top-tier management. Mentoring programmes should be established that match participants across genders, races, ages and sexual identities.
Spread information and news about LGBTQ issues on social media and the internet as well as through adverts and public displays. Around the Pride celebrations, many companies display rainbow flags and change their logos to rainbow colours as a sign of solidarity. This is a great way to raise awareness.
Promote a zero-tolerance harassment policy, making it clear that employees will be disciplined or fired for wrongdoing. Encourage victims and those who have witnessed inappropriate behaviour to come forward.
Encourage discussions on diversity by setting up proactive programmes that involve the entire organisation and include diversity and inclusion training, and advocate inclusive language.
Conduct a risk assessment to identify priorities for action and highlight where strengths and weaknesses within the organisation lie. Review the appropriateness and language of internal policies. Focus on inclusivity to explicitly include non-traditional families, create an inclusive dress code which avoids gender stereotypes, and review internal communication for language and imagery which tacitly assumes heterosexual families and relationships as the "norm".
Toast your successes – whether that success is goals or milestones that have been met, LGBTQ meetings that have taken place, or the promotion of LGBTQ business leaders.
Dr Dexter Morse is director of industry risk management and insurance at IATA in Montreal