United Airlines is setting a strong example with its latest sustainability campaign, which notably avoids broad-brush statements, writes airline marketing specialist Shashank Nigam

United Airlines has recently hired a new CTO. His name is Oscar. You may be familiar with Oscar if you watched Sesame Street growing up. Yes, it's that Oscar, who loves trash. And CTO stands for Chief Trash Officer.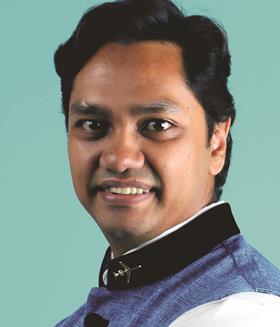 United is leveraging Oscar to narrate how the airline turns regular trash into sustainable aviation fuel (SAF).
While it is a complex process in partnership with Fulcrum Energy, what stands out is the airline's effort to focus on simple storytelling to get its message across to a wide audience.
SUSTAINED INTEREST
Sustainable travel initiatives and technologies are inherently interesting. But they are too complex to weave stories around them. Few airlines do a good job communicating sustainability initiatives that resonate with multiple stakeholders without attracting backlash from climate activists and authorities. United Airlines' focus on storytelling shows us a way forward.
United is investing heavily in a future where aircraft can be fuelled by things like waste by turning it into SAF. The airline has launched a commendable marketing effort to educate the public, media and other stakeholders in the simplest way possible. It has released multiple videos explaining its approach towards a more sustainable future in simple terms. The videos say nothing about carbon-neutral flying. Instead, they talk about turning trash into SAF, which is a fact, not a claim.
Then the videos say the airline is "investing more in sustainable aviation fuel production than any other airline in the world". All undisputable facts. There is a dedicated landing page explaining the multiple initiatives and even the mascot, Oscar. While in the past we have seen airlines use a mascot as a brand ambassador, like Rico at Air New Zealand, no other airline has engaged this method to promote sustainability like United.
When promoting sustainability efforts, most airlines stop at billboards with a single line of copy making an overreaching claim or a vision statement. But this strategy can backfire.
Lufthansa recently ran an advertisement in the UK with the words, "Connecting the world, protecting its future", which included a link to the airline's website, where people could find out more about the airline's sustainability efforts. But the UK's advertising regulator has rapped the airline on the knuckles for misleading customers.
The UK regulator claims the airline's advertisement "made an absolute promise that their services caused no harm to the environment". While it is debatable whether "protecting the environment" is an absolute claim, in hindsight, Lufthansa was setting itself up for a backlash.
No context was provided in the advertisement or the copy regarding how Lufthansa protects the environment. Whether it is being done today or in the future. I wonder why the airline would leave it open to interpretation. Why not share details that build trust in the brand rather than raise questions? After all, Lufthansa is indeed investing in SAF, offers carbon offsetting for customers and has rolled out a special fare category called Green Fares. But the advertisement makes no mention of these. The airline has included some of these details on the website it hoped customers would visit.
SOLAR POWER
On its sustainability website, Lufthansa talks about how it will be "flying with sunlight", telling us that a "unique sun-to-liquid procedure uses concentrated sunlight to produce carbon-neutral kerosene".
But instead of telling us the story of 'flying with sunlight' – what is it, how is it made, what difference it makes – the airline issued a vague feel-good advertising campaign. The time for these broad-brush green statements is now over. They can and will be challenged. It is understandable that not all airlines will have the resources and support for detailed storytelling like United does. What can they do? Delta Air Lines shows an alternative that works.
Delta's chief sustainability officer Pam Fletcher has outlined the company's strategy for achieving net-zero emissions and more sustainable travel by 2050, including scaling the sustainable fuel market, innovating for the future fleet, addressing single-use plastics and encouraging net-zero supply chains. This information is provided on a dedicated page on the airline's website.
For a journalist or a customer, the page details how the airline eliminated 4.9 million pounds of single-use plastics in 2022 and plans to scale up to 35% SAF usage by 2035, up from 10% in 2030.
All of these efforts are also showcased in a dedicated space being built at the airline's headquarters, The Delta Sustainable Skies Lab. When launching the lab, the airline stated that the goal of the innovation lab is to accelerate research, design and testing for a more sustainable future of air travel. The airline is making its sustainability efforts accessible in various ways, instead of making bold claims.
Marketing and communications teams will need to think differently about how they talk about an airline's sustainability efforts. The old mantras of keeping copywriting short and simple need to be ditched in favour of authentic storytelling. They will need to think about long-form podcasts and videos rather than six-word statements that communicate little.
A strong focus on storytelling coupled with radical transparency should be the priority if airlines are the build trust in an era where sustainability becomes increasingly important for investors, customers and the media.
Shashank Nigam is the chief executive of SimpliFlying and the host of the Sustainability In The Air podcast, which is also the title of his upcoming book on sustainable aviation