CTAIRA analyst Chris Tarry writes that there is not an existential threat to the industry as a whole, though there may be for some individual airlines, and that the opening up of markets will be a multi-paced affair
Numerous analysts and other observers have suggested that the airline industry and, by implication, the support and supply industries, face an existential threat.
But the more accurate assessment is that although this may well be the case for a number of those currently operating in the industry, it is not a threat for the industry itself. Demand will in the first instance recover, albeit at different rates, and then grow.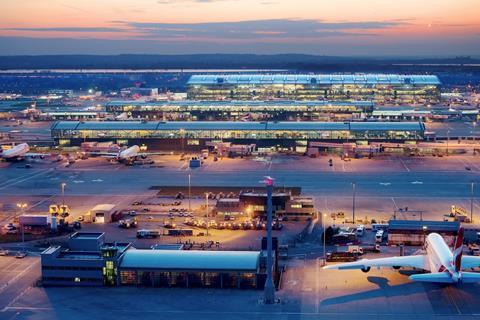 CTAIRA's current view of the near and medium term is that it is reasonable to conclude that the necessary conditions for a broader restart and sustainable recovery (vaccination, testing and removal of restrictions) may at least begin to be in place by the start of the IATA summer 2021 season.
Given that the structure of traffic at a market and airline level will be a material determinant on the pace of the actual recovery, VFR and leisure traffic will be key components, and business traffic may reach only some 30% of previous levels over the first 12 months of recovery.
The time taken for individual economies to bounce back and then grow again will have a material impact on the pace of recovery and the associated revenue.
We expect the Asian economies to bounce back the quickest and then grow beyond 2019 levels of activity. What is also inevitable is that for any given level of economic activity, the volume and value of traffic will be lower.
In terms of the structure of the supply side, there are clearly opportunities for new market entrants.
There is also a need for a number of small countries to consider "virtual airlines" as the only affordable way to provide required connectivity.
Elsewhere we expect a greater share of point-to-point traffic, particularly in international markets, not least because unless "demand aggregators" fully restore schedules, the attractiveness of connecting services significantly declines. The latter is something that will also have an impact on what constitutes the "ideal" aircraft size.
We also expect a more concentrated industry and a move back towards sustainably profitable demand-side economics, away from supply-side determination.
Another theme to consider is the idea of the industry "building back better". While by definition we are moving closer to the time when the sector can begin to function again, the issue is still how airlines survive with very little revenue while retaining the ability to restart when the opportunity arises.
Against this background there will clearly be a need for additional government support. Without it, the traditional capital markets are unlikely to be willing or able to provide the support required.