There's a hole in my bucket, dear Liza, dear Liza. A great nursery rhyme that has been around for centuries but made popular in song by Harry Belafonte in the 1960s.
I have often used it as a headline to explain the stupidity of regurgitated business plans, normally supported by endless slides and graphs all pontificating an outcome that talks to "sunny uplands".
Too harsh? Maybe, but there is more than an element of truth in what I say, particularly in the current environment of Covid-19 and its devastating global impact, not just in the awful immediate medical implications but the wider ramifications of business confidence.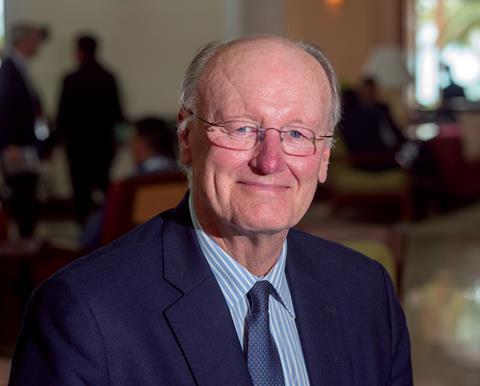 For most, if not all, of today's management teams, the impact of this pandemic was never covered in those case studies we all read and deliberated on. Managing in any form of adversity is an area where I believe many lack any true nous. I can say this with some degree of certainty having witnessed numerous airlines suffer in the hands of those that believe that certain four-legged animals can fly.
They spend fortunes on receiving external advice on developing a new business plan, only to realise they cannot implement it.
A key question for the industry then is why would an entrenched management team that took the organisation into the mire be the right team to pull it out? Yes, the chief executive and other C-level executives may well be expended by the shareholder (probably rightly so). But what of the plethora of middle management and supervisory staff that remain?
In all the airline corporate turnarounds I have led, I have found a similarity of issues. A thick vein of misdemeanours usually associated with the management of people. One constant that always shines through are middle and supervisory management that have either been neglected by senior management or have been deliberately obtuse in carrying out their responsibilities.
For whatever reason their agenda has been at odds with those of the shareholder or the board. The C-level executives had not had the guile to establish one of the strongest foundations any organisation requires: a focused, well-informed and motivated workforce.
In all my global experiences without exception, when one speaks directly to the front-line workforce, the qualities necessary to build the foundation are there. People want to be told what is expected of them and what environment you, as their chief executive, are going to create to allow them to do their job.
A befuddled mind creates anxiety and the human race is astute enough to see that quickly. I have often said that the chief executive is an actor, while the immediate supporting cast – the senior management team and the workforce – is the audience. As such they can gauge a poor performance, particularly when it is endlessly repeated.
Today's agenda, in a worrying and confusing environment, will require radical change. Survival, short-term liquidity, managing the future balance sheet is a nightmare. Uncertainty surrounds us all. But equally, the opportunity to survive becomes a compelling objective.
Managements' key role is to manage. Manage the resources at your command and your staff can play a vital role. But first recognise that they need to be pulled through, not pushed through.
Today, there is a significant hole in the bucket and there is an opportunity, if not a mandatory responsibility, of course to repair the bucket. However, is there also an opportunity to change the bucket? Talk to your staff – inspiration and enlightenment is free.
WHAT BECOMES OF BUSINESS-CLASS RELIANCE?
Of all the holes in the bucket, perhaps there is no bigger one facing airlines than business-class traffic – particularly given the high dependence of many carriers on this to create profits.
Overcoming the immediacy of Covid-19 is one thing. But is there a danger that the return to whatever the new normal will look like will be severely hampered by a distinct lack of business-class traffic?
The tight margins that most airlines had to work with pre-Covid-19 were difficult. A lack of business traffic will worsen that position – even more so for those that relied on maximising revenue and inventory management in this sector, especially long-haul, to offset losses elsewhere. Research suggests that last year 12% of all airline passengers were business class yet they represented 75% of the profits.
There is an Armstrong and Miller sketch from their 2009 BBC comedy show in which an air passenger boasts about his non-stop travel schedule – off to JFK, on to to Zurich and Brussels, then Frankfurt and back to JFK. The passenger next to him asks what he does for a living, to which the globetrotter replies: "I don't know".
More seriously though, the reasons for business travel will come into question, even beyond the practicalities of how quickly normal business activity returns. With the greater use of sophisticated communications technology like Zoom, the need for companies to radically reduce their costs, and the increasing concerns for the environment, can you argue a case that any reliance upon business class traffic may not be such a clever part of your future plans?
Business traffic will of course be part of the future. But the tricky part is to what degree. Those long-haul network airlines I have been involved with have always depended upon a healthy balance between business-class traffic and economy for both point-to-point and connecting services. The challenge will come if those fine margins change and you cannot accommodate a lower cost per seat.
About the author: Peter Davies is chief executive and founder of Airline Management Group. He has held a number senior management positions at airlines, including serving as chief executive of Brussels Airlines, Caribbean Airlines and Air Malta, and most recently, as chief restructuring officer of South African Airways. This is follow-up to Peter's earlier article Do airlines have the management to thrive in post-crisis market here