If ever a week has demonstrated how much the luck of an airline's home market is dictating its fortunes during the crisis, this was it.
In Southeast Asia, we reported how an international travel comeback in 2021 is looking increasingly unlikely amid a rise in Covid-19 cases and unhelpfully low vaccination rates.
Later in the week, however, it felt like we'd turned back time.
In the much-more-vaccinated USA – where we also reported on domestic connectivity being boosted by new point-to-point routes – United Airlines was emboldened enough to announce a commitment for up 50 supersonic jets from Boom Supersonic.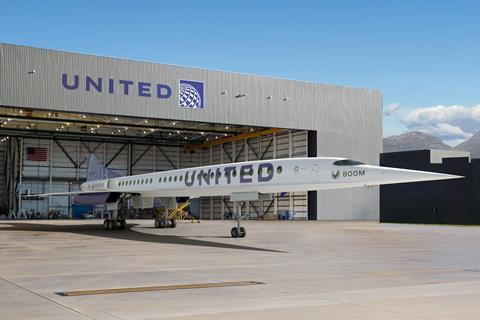 Quite how this fits into the carrier's sustainability plans is unclear, as is the likelihood of it ever receiving the aircraft, but it was a welcome reminder of better times, when big orders were mainstays of the news agenda.
It didn't take long for the mood to change, however, as hours later, the UK took Portugal off its list of 'green' destinations.
Citizens of one of the world's largest outbound tourist markets – which was considered a bellwether for its early moves to reopen international travel – are now left with no major leisure destinations to visit by air without quarantining on return. EasyJet chief executive Johan Lundgren said the government had "torn up its own rule book and ignored the science, throwing peoples' plans into chaos".
It is not all doom and gloom in that region though, and eyes are on other European countries, such as France, as they consider how to adopt the European Commission's recommendations around the resumption of international travel.
And unlike the rather bleak outlook in Southeast Asia, there are still expectations that airlines will get a summer of sorts in Europe amid advanced vaccination rates in many countries.
As of early June, however, "a summer of sorts" remains a depressingly low bar.
Subscribers to the Airline Business newsletter receive the Friday Briefing first every week. For more information, click here.