Several of the world's largest airlines began the week with a show of unity during a joint press conference to demand that governments open up UK-USA travel.
This weekend's G7 summit was the moment, they hoped, for the leaders of the two countries to announce the resumption of flights on that lucrative country pairing.
No such luck.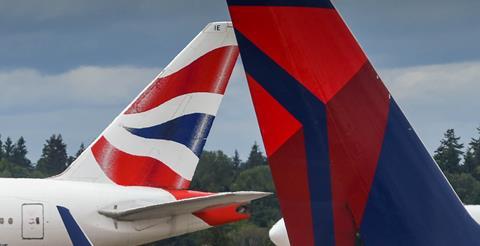 Instead, the governments announced that a taskforce will be set up to make recommendations on easing travel restrictions. Crucially, no firm dates for a restart were mentioned; only a plan to "work to relaunch UK-US travel as soon as possible".
When the policies holding back international travel in both countries are self-evident, it is not unreasonable to question why a taskforce is needed.
That point did not escape IAG chief executive Luis Gallego, who said during Thursday's Airlines for Europe (A4E) summit: "We've had taskforces before; what we need now is to open the corridor as soon as possible."
During that summit, which featured the chief executives of Europe's largest airline groups, there was an attempt to discuss issues beyond Covid-related travel restrictions, including the EU's delayed-flight compensation scheme, ATC charges and the Single European Sky.
But while great swathes of the region's aircraft are sitting idle, the restrictions always feel like the elephant in the room.

And as those European CEOs and airlines leaders elsewhere try to find different ways of essentially saying 'let us fly again, please' over and over to governments, they can at least take some heart from the recoveries being seen in some – largely domestic – markets.
Speaking on Wednesday, Alaska Air Group chief executive Ben Minicucci was almost giddy with excitement about the return of leisure travel in the USA.
"I've been in this industry for 25 years – I've never seen such a dramatic swing and financial recovery," he said. "[In] the third quarter we're expecting to be profitable… so just a dramatic, dramatic change over the course of six to nine months."
Here's hoping that more airline chief executives will be saying similar things in the coming weeks and months.
Subscribers to the Airline Business newsletter receive the Friday Briefing first every week. For more information, click here.