After another pandemic-hit crisis year for the airline industry, FlightGlobal examines the data around chief executive appointments across the top 100 carriers
Fifteen of the world's top 100 passenger airlines and groups welcomed new chief executives in the 12 months to early December 2021, according to FlightGlobal's latest survey, with upheaval among North American airlines a notable theme – and one that is set to continue into 2022.
The 15 new chief executives, or equivalents, represent a fall of six from the turnover seen in the previous year – which featured the first waves of the Covid-19 pandemic – and an increase of one from the 14 changes seen in 2019.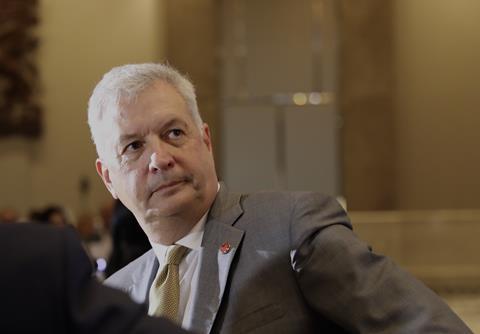 Despite the challenges faced by the industry, data suggests that airlines doubled-down on internal appointments in the most recent period, as they ignored suggestions from some observers that unencumbered thinking might be needed to guide carriers out of the downturn.
Among the top 10 operators – based on FlightGlobal's World Airline Rankings by 2019 traffic, to avoid short-term Covid impacts – the only chief executive change in the latest survey was at Air China, where Song Zhiyong was named as chairman in late December 2020.
Outside the top 10, one of the most significant themes was churn at Canada's three largest airlines: Air Canada chief executive Calin Rovinescu retired in February 2021 and was replaced by chief financial officer Michael Rousseau; Transat chief operations officer Annick Guerard became chief executive of the company in late May 2021, succeeding Jean-Marc Eustache; and WestJet chief financial officer Harry Taylor became the carrier's interim chief executive in late November 2021, replacing the retiring Ed Sims.
WestJet has since announced that Austrian Airlines chief executive Alexis von Hoensbroech will become its new chief executive by the end of the first quarter of 2022.
Those changes came during a turbulent period for Canada's airlines, which have been hit particularly hard by the travel restrictions imposed by the country's government, alongside a failed bid by Air Canada to take over Transat.
Among the other chief executive changes at the top 50 carriers in the 12 months to early December 2021, Jung Sung-kwon became Asiana chief; Suvadhana Sibunruang became acting chief executive at Thai Airways International; Geir Karlsen took the helm at the streamlined Norwegian; Dieter Vranckx because Swiss chief executive; Adrian Neuhauser replaced SAS-bound Anko van der Werff at Avianca; and Christine Ourmieres-Widener took over at TAP Air Portugal.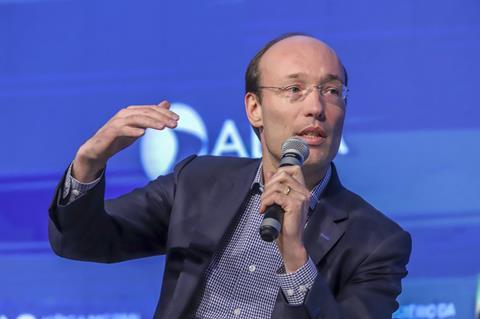 Outside the top 50, new chiefs were seen at Aer Lingus, EgyptAir, El Al and Vietnam Airlines, alongside SAS.
Just two of the new chief executives in the top 100 were appointments from outside their respective airlines – former Flybe chief Ourmieres-Widener at TAP and Van der Werff at SAS – representing a drop from six in each of the two previous years. Both of those external appointments were most recently employed in the airline industry, continuing a theme of carriers rarely looking to other sectors for their leaders.
The most common route to becoming a chief executive at a top 100 airline continues to be via a chief executive (of another airline or unit in a group, for example) or chief financial officer post – with those roles accounting for nine of the 15 appointments in the latest survey.
Across the top 100 the average chief executive tenure stands at 6.7 years, which is a small uptick from 6.5 in the previous survey. That still puts the airline industry slightly below the 6.9-year average calculated in an economy-wide survey by Korn Ferry in 2020.
Notably, the median time in role among airline chiefs is just three years, reflecting the fact that a group of long-serving industry stalwarts tend to drive up the average on a mean basis.
It is from those stalwarts that 2022's biggest changes are likely to be seen.
After the upheaval in Canada during 2021, announcements suggest the churn is shifting south to the USA, where both American Airlines chief executive Doug Parker and Southwest Airlines chief executive Gary Kelly are stepping down in 2022.
Having led America West and US Airways before the latter's merger with American in 2013, Parker will retire on 31 March 2022, to be succeeded by the Oneworld carrier's president Robert Isom.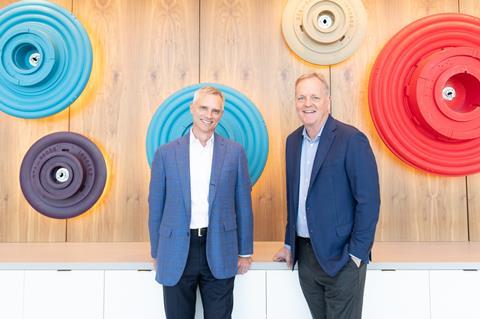 Meanwhile, Kelly will hand over the reins to the airline's executive vice-president of corporate services, Robert Jordan, on 1 February.
Kelly became chief executive in 2004 and has worked at the carrier for more than 35 years.
Once those moves have taken place, the biggest US carriers will count Delta Air Lines' Ed Bastian as their longest-serving chief executive, at six years in the role.
Several longer-serving airline leaders remain in place elsewhere in the industry, the latest survey shows, led by Copa Airlines chief executive Pedro Heilbron at 33 years. He is followed by Ural Airlines general director Sergey Nikolaevich Skuratov at 28 years and Ryanair Group's Michael O'Leary at 27 years.
Finally, early 2022 has already brought news of a chief executive change to come in 2023, with KLM announcing that Pieter Elbers will not seek a third term at the helm of the Dutch carrier.